The Dignity Marker System
Designed to be high quality, professional looking and durable, these dignity markers are affordable, and attractively mark your ancestors' final resting place.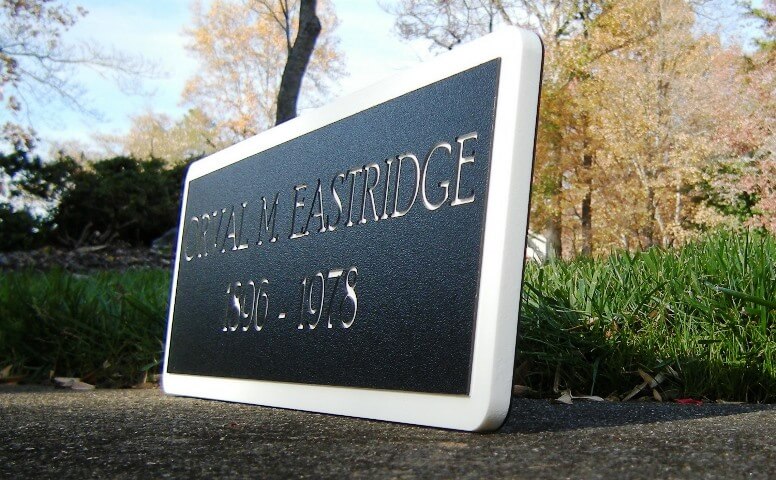 The Dignity Marker is a high quality, professional looking, durable system designed to be installed by the consumer. The standard marker is 15 1/2" X 6" X 1/2" in size with a black surface, white lettering, and a beautiful matte finish.
---
Different Uses for the Marker
As a result of the flexibility that comes with the material selected for marker fabrication, many different options for mounting and completely different types of sign purposes can be accommodated. The dignity marker can be mounted, displayed or even installed in ways only limited by imagination. It can be mounted on a wall surface, attached by adhesive in many different places and even counter sunk into concrete or other ground surfaces to join a group setting like a memory garden. All grave markers must deal with the forces of nature such as gravity. Flush mounted grave markers "float" with the earth and settle back during freezing weather. We believe that the Dignity Marker is an excellent choice for long term, affordable durability.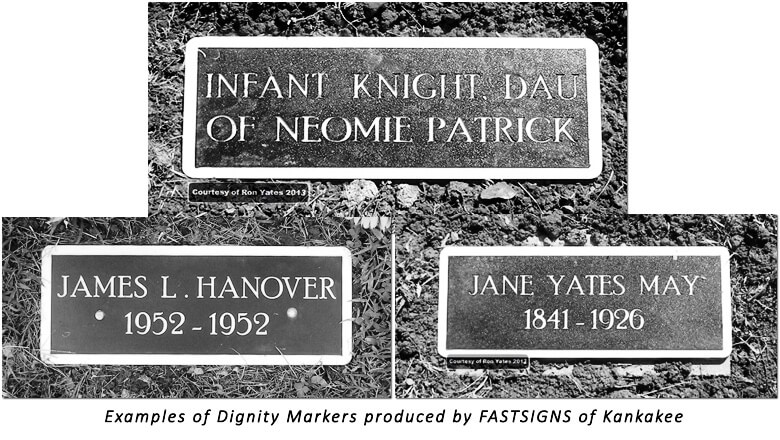 What is the Dignity Marker System?
The Dignity Marker System consists of the actual high-density polyethylene marker with two lines of text and approximately 18 spaces/letters in each line, a concrete block foundation (see recommended foundation below for more info), a "Red Head" hammer-set nail drive anchors, and a 1/4" carbide tipped masonry drill bit. The optional install kit includes the two "Red Head" hammer-set nail drive anchors and one 1/4" carbide tipped masonry drill bit. If you prefer, you can purchase these items at your own home improvement store.
How durable is it?
To demonstrate the durability of the marker, we tested it by driving an SUV over the marker as shown in the adjacent photo. We can only imagine willful vandalism, some sort of significant natural event, or construction accident might disrupt the marker. The material does not have a currency value that might entice thievery.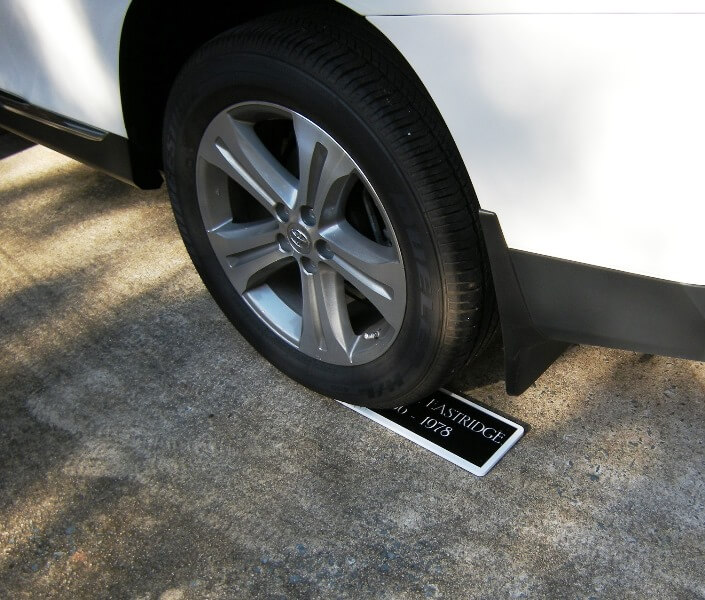 Recommended Foundation?
We recommend a standard 16" X 8" X 6" "Solid Core Concrete Block" available at most home improvement centers. Other sizes are available and offer various benefits but the block size, weight, and ease of handling makes this size the best choice for most customers. Your marker will have pre-drilled counter bored holes to allow the anchor head to set below the marker surface for extra protection.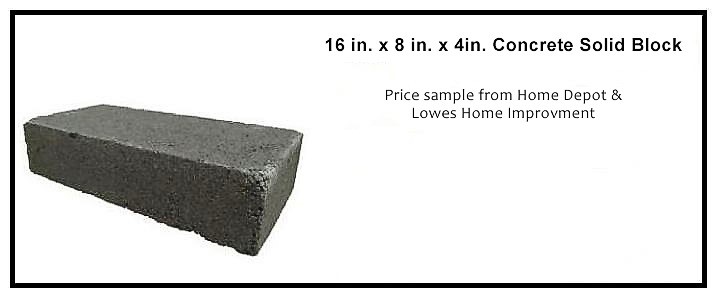 How Do I Order?

Contact FASTSIGNS® of Kankakee, IL to ask questions, get more information and place your order.
How did the Dignity Marker System come into existence?
Genealogists looking for a durable and affordable way to mark ancestors' graves turned to FASTSIGNS® of Kankakee, IL to develop an alternative to a costly traditional marker. The Dignity Marker was developed, not to compete with traditional monuments, but to help others seeking an alternative marker.