Imagine this. It's Monday morning, you've got your double shot of espresso in hand, and you're ready to tackle your day with gusto. Then your boss waltzes unannounced into your office and surprises you with the news. You've been tasked with managing the entire sign project for your company. No pressure. It's only a massive undertaking that could make or break your career if details don't go according to plan, within deadline and on budget. Your mind starts racing - how will I get this done? Where do I even begin? I literally don't know what I don't know!
To show management what you can do and get noticed by the top people in your company, you need a reputable partner who can easily guide you through creating ideas and solutions. Project Management is necessary when tackling a sign project, particularly those that are more comprehensive and expansive in pieces and scope. With many moving parts, it's evident that your sign partner must have Project Management in their service offerings:
The 4 Phases of Project Management
The Ideation
From start to finish, a great sign partner will thoughtfully guide you throughout the entire process. They meet you right where you are, whether that's at the concepting phase or further along in your sign project journey. Powered with creativity, graphic designers enter the scene to solidify your logo and brand. Using a consultative approach, a team of experts work to understand unique needs and you bring your brand vision to life.
"Project management is a differentiator between an average sign partner and a great sign partner," said Shane Beard, franchisee at FASTSIGNS® of San Diego, CA - Mira Mesa. "The value that we, as experts, bring to our customers is to fully manage the process including pulling permits, coordinating with various departments within their organization, dealing with supply chain issues and installing the final product. We also help them meet all deadlines, eliminate mistakes and bring aspects of the process to light that a customer might not have even considered."
Laying the Groundwork
From deadlines to budgeting and considering any possible roadblocks, this phase involves working out all the details of how to get your sign where people can view it. It involves task allotment, timelines, supply resources all the way to deliverables. All in all, this is where the foundation of bringing your project to life begins.
Getting it Done
This is usually the busy part of the project management phase. Production specialists, an installation crew, city officials and suppliers all play a vital role in the project journey. A project manager works regularly with all the moving parts to be sure all permits are filed and approved, while keeping you up-to-date in the process.
Sometimes, they wade deep into the details of compliance and permitting, so you don't have to get your feet wet. And as the project begins to wrap up, they are actively involved with the installation, the final step in the process of turning your vision into a reality. Without proper project management, you risk delays, added costs, and possible fines. Be sure your project runs smooth and is more than what you imagined with great project management.
The Big Reveal
Consider this the "move that bus" phase. This is when all signs have been installed and deliverables are handed over or shown to the client. Additional services that a team might manage include continued content management, and shipping and storage. A reliable sign partner believes in the value of project managers being active throughout the life of the project, so you can focus on your job while they focus on the sign transformation journey.
So how does it work in real life? Here's one example of how this end-to-end solution worked for City Egg:
End-to-End Services Transform a Restaurant for a Sunny-Side Experience

​


​Wanting to launch a new dining concept, a local restaurant needed help establishing a name, logo and all of the branding elements for a proposed eatery. Starting from scratch, the designers and sign experts shared a host of tasty ideas for names, logo designs, tag lines, menu ideas and ordering processes on design boards to show proposed looks for the modern, new restaurant. After some deliberation, the winning selection was "City Egg."
The clever logo design was easily replicated across every customer touchpoint from signs and print materials to websites and uniforms. A strong attention to managing details throughout the entire process helped this project come to life. To generate interest and elevate the brand, backlit channel letters and a cityscape awning frame the exterior of the flagship location. Once they step inside, hungry customers are welcomed with vinyl graphics and dimensional elements added to walls, while branded boards featuring products and pricing inform them of tasty options. Special kiosk counters that extend City Egg's branding provide a durable surface for customers to place their orders. The uniquely branded flagship restaurant warmly welcomes patrons with sign and graphic elements that are interesting and functional in an environment that is bright and cheerful.
City Egg receives ongoing positive feedback on the branded decor and sign elements. Following the success of the first restaurant launch (the big reveal!), FASTSIGNS created architectural packages that can be recreated for future franchised locations.
Clearer Visual Solutions with a Trusted Guide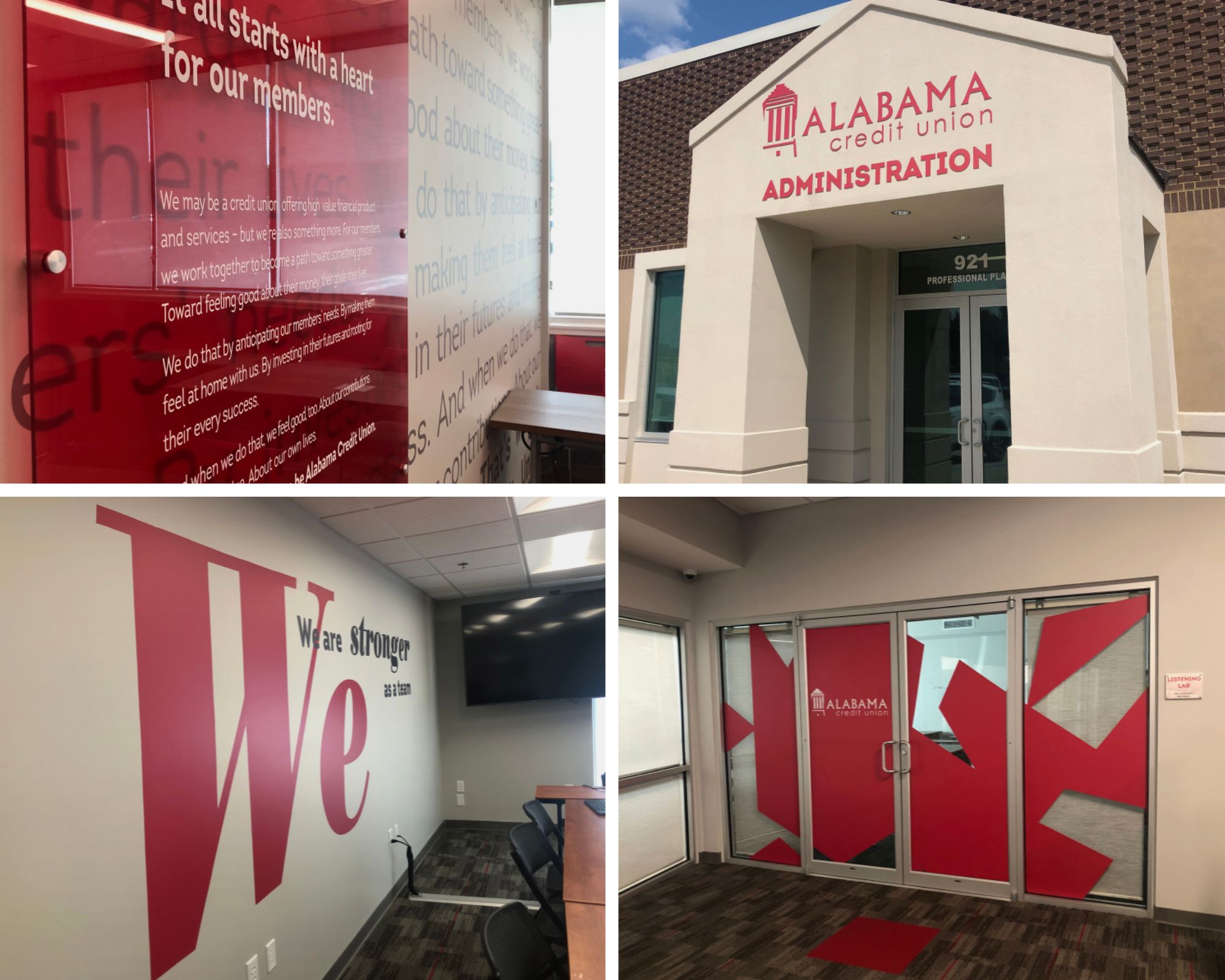 ​


​​Are you thinking to yourself - I didn't know they did that! FASTSIGNS can do all of the above and more. Experience how our signage experts can walk you seamlessly through every step of the entire sign project process. Call us today!
Here are a few other customer testimonials about how FASTSIGNS helped through the entire sign project journey:
"From beginning to end, FASTSIGNS designed everything for us up to installation. It was great. It was exactly what we needed." - Austin Kelly, Marketing Dept. at Alabama Credit Union
"From the start, they were an amazing group to work with, very receptive to our needs and able to come up with a design to make this workspace flourish. They exceeded my expectations by leaps and bounds." - Alden Thornhill, Camgian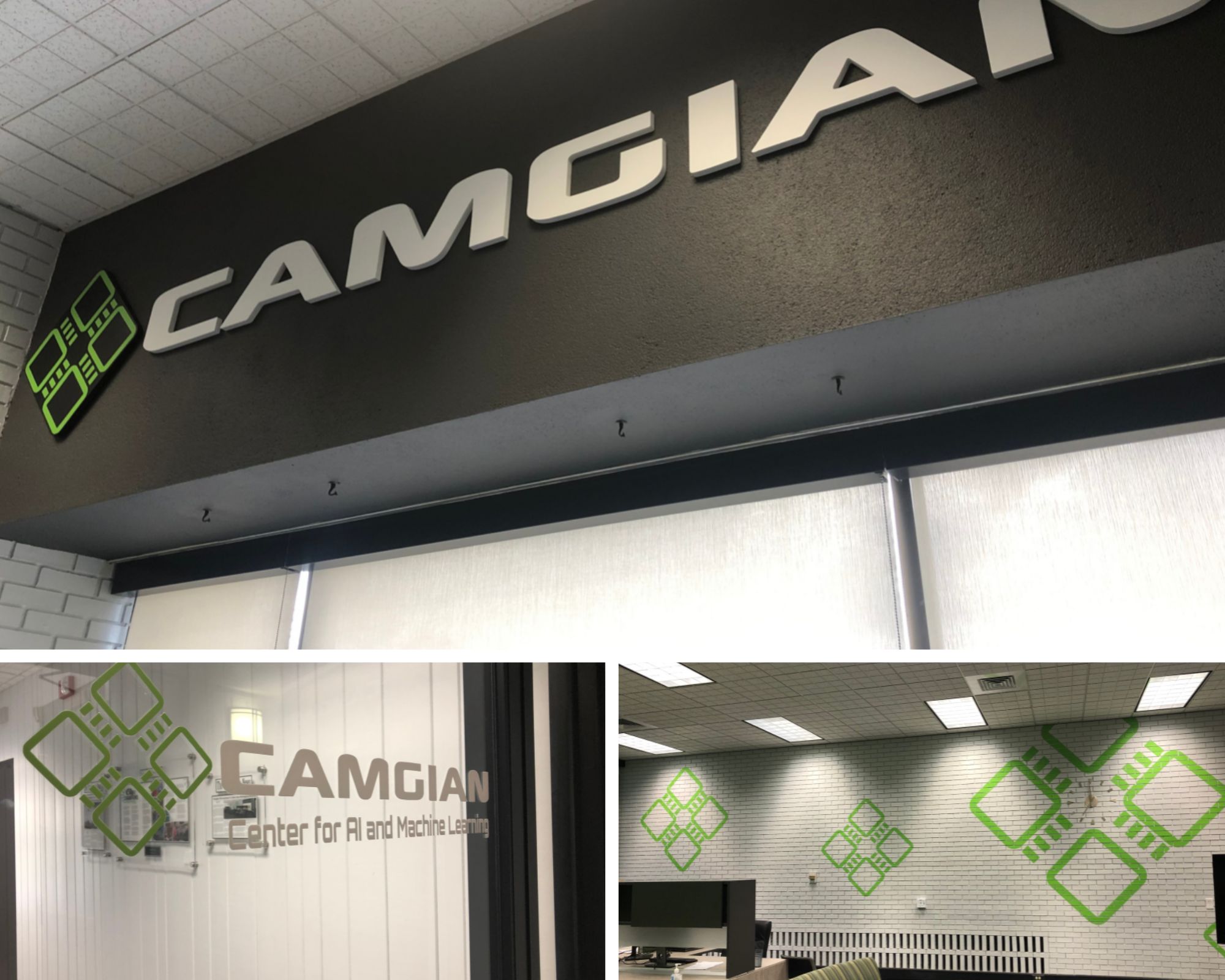 ​