Vaguely familiar or embarrassingly easy? As our everyday backdrop, many signs and visual graphics become culture icons. Here are a few examples of—vaguely familiar or embarrassingly easy—iconic signs and how they became that way.
McDonald's Golden Arches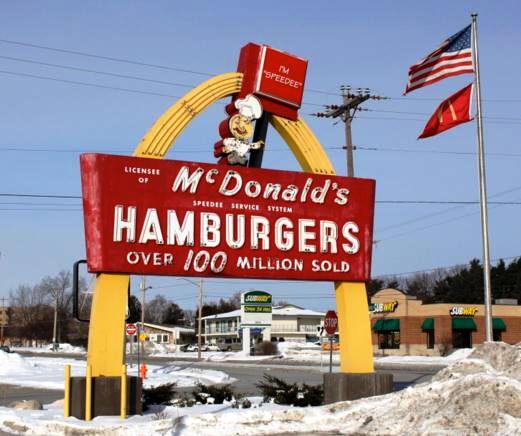 Photo credit: RecollectionWisconsin.org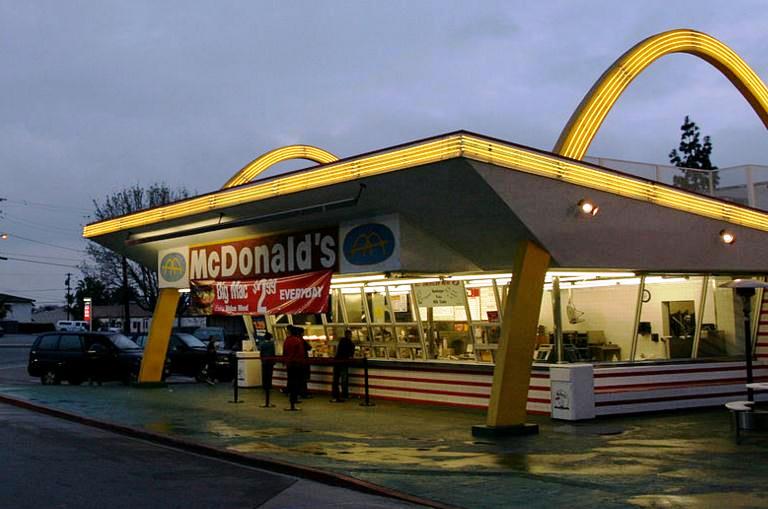 Photo credit: Wikipedia
The McDonald's brothers opened a food stand called the 'The Airdome' near the Monrovia Airport in California in 1937. They started off with selling hot dogs, but soon after came hamburgers at 10 cents and all-you-can-drink orange juice at five cents. In 1940, they moved to San Bernandino, CA and renamed their restaurant 'McDonald's Bar-B-Que'. By 1948, the brothers realized their profits were from hamburgers. They aligned their restaurant with burgers and fries as the main focus and became the restaurant we all know as 'McDonalds.'
Large arches were part of their building's structure and signage from the beginning. In 1968 the two arches were brought together to form an 'M' for McDonald's and the rest became branding history.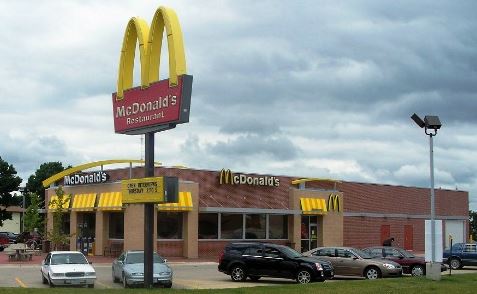 Photo credit: Wikipedia
Randy's Donuts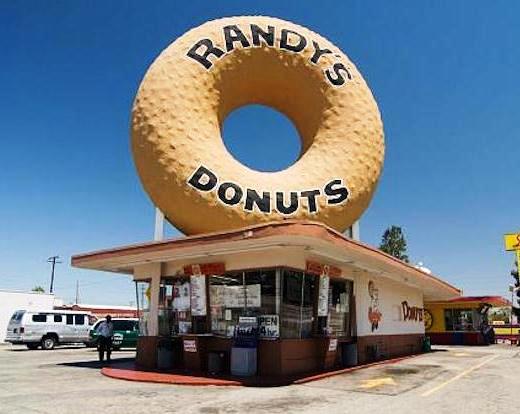 Photo credit: TopTenz.net
"Mimic" architecture often designed larger-than-life catchy, sometimes cartoonish objects, to highlight their building. Many of these structures became roadside attractions, such as Randy's built in 1952. Many donut places had giant donuts at the helm, but Randy's Donuts is one of few that still exists and with such Hollywood notoriety.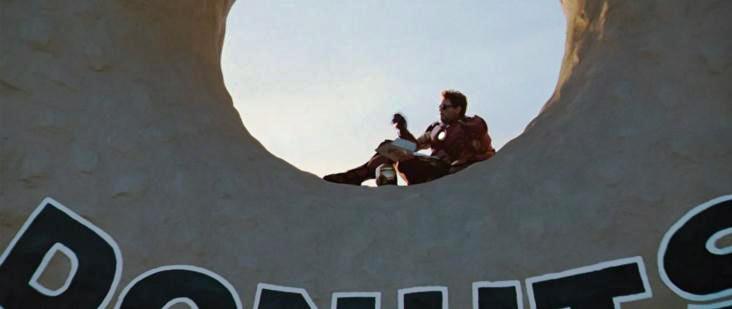 This donut shop is a movie background icon, making appearances in many films including Earth Girls Are Easy, Mars Attacks!, The Golden Child, Problem Child 2, Breathless, 2012, Iron Man 2, Get Shorty, Volcano, Crocodile Dundee in Los Angeles, and Love Letters.
Hollywoodland Sign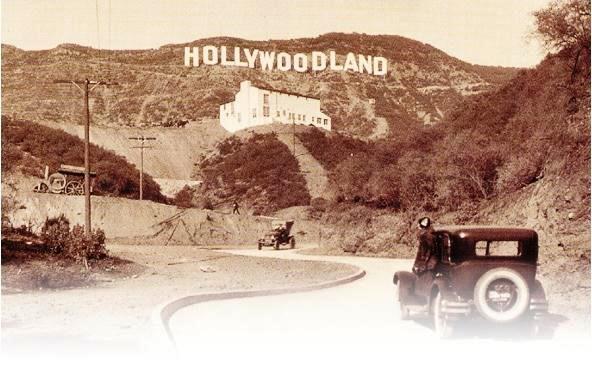 Photo Credit: FanPop.com
Today, this icon sign now reads as 'Hollywood' and we often think of the glam and fame that surrounds it. Yet, this sign was created in 1923 as an advertisement for a local housing development, advertised as  a "superb environment without excessive cost, on the Hollywood side of the hills."
Each letter was 30 feet wide and 50 feet high, with about 4,000 light bulbs overall. Only intended to stay up for 18 months, the rise of American cinema in the Golden Age of Hollywood turned the sign into a recognized classic.
In 1978, there was a public campaign to restore the landmark, led by Hugh Hefner. Nine donors gave $27,777.77 each to sponsor replacement letters. The new letters were 45 feet tall and ranged from 31 to 39 feet wide. Below is a list of the donors:
H: Terrence Donnelly (publisher of the Hollywood Independent Newspaper)
O: Giovanni Mazza (Italian movie producer)
L: Les Kelley (founder of the Kelley Blue Book)
L: Gene Autry (actor)
Y: Hugh Hefner (founder of Playboy)
W: Andy Williams (singer)
O: Alice Cooper (singer), who donated in memory of close friend and comedian Groucho Marx, and who joked that he would also donate an "O" from his last name
D: Dennis Lidtke (businessman) donated in the name of Matthew Williams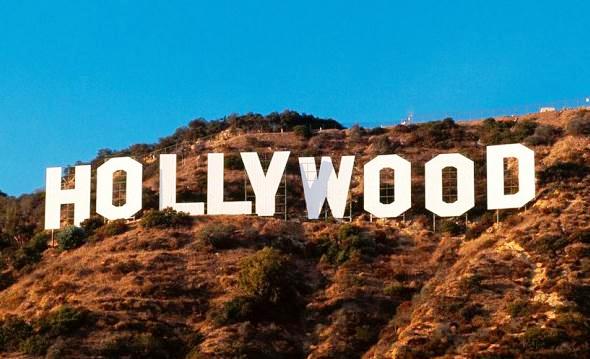 Photo credit: laepiclosangeles.com
The list of iconic signage goes on, but these three show how a sign can last for decades, transforming into a cult icon that goes beyond the original intention. Signs like these have the capacity to start as a simple idea from long ago, grow in popularity and remain unchanged into modern times. They help reflect our own culture and history.