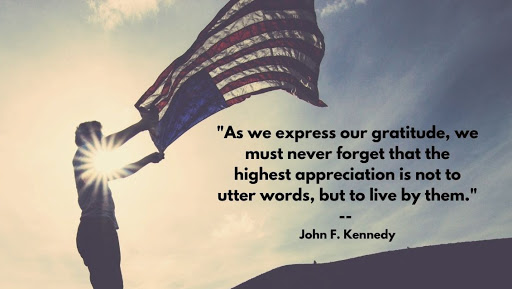 At FASTSIGNS, we are grateful for the men and women who have or are currently serving in the military. As Veterans Day nears, we reflect on those who have served our country. In the spirit of sharing our passion of gratitude for our military and their families, here are a few ideas on how your company can make an effort to support our troops on Veterans Day and year-round. 
Donate Welcome Home Signs for Local Troops Returning Home
When a service man or woman returns safely home from deployment, it is truly a cause for celebration. Help local families preparing for a returning soldier with a special welcome home sign or banner that commemorates their homecoming. Ordering and picking up a "welcome home" sign helps build excitement as the day of reuniting draws closer. After fulfilling its duty to proudly welcome home a loved one and even be included in a few photos, it can later serve as a memento.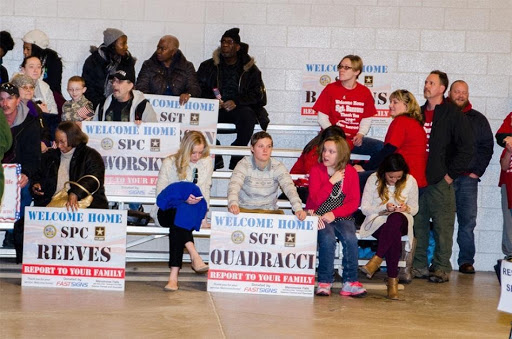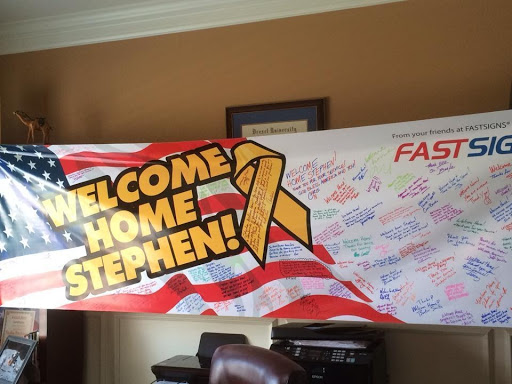 Create Care Packages for Those Deployed 
Those who are currently deployed are often far from the comforts and familiarities of home. Consider sending care packages of snacks, toiletries, phone cards, batteries, games and notes to those who are serving on assignment overseas. Small items that we take for granted just might be a needed perk for soldiers deployed far from loved ones. Putting together a care package can be a great team-bonding activity for your business. Check the list of suggested items here: https://supportourtroops.org/care-packages. 
Send Signed Banners or Cards to Local Veteran's Affairs Centers
While no longer active duty, our veterans deserve our attention and support. Let your local veterans know that you are thinking of them throughout the year and especially during major holidays, with a card or banner. Signed banners are fun for schools, churches and workplaces to sign together and send to local Veteran's Affairs centers or clinics as tokens of remembrance and appreciation. Include care packages or donate needed supplies. 
Find Opportunities to Volunteer 
There are many organizations that provide opportunities to volunteer time for the benefit of those who have served our country. During the month of May, Carry The Load encourages participants to walk in remembrance of those who gave the ultimate sacrifice during their military service. Through the walks, money is raised and the memory of those who have fallen is honored.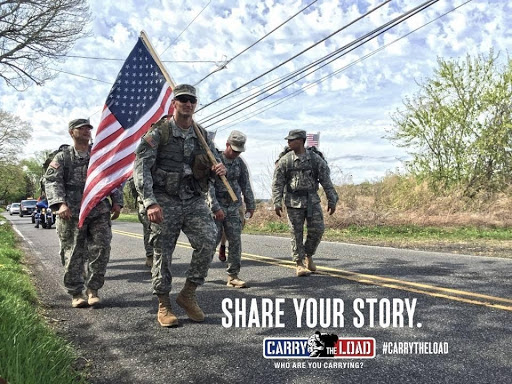 For the musically inclined, Bugles Across America organizes and coordinates volunteer buglers to provide live renditions of Taps at the funerals of veterans. Organizations like the United Service Organizations (USO) also need volunteers to fulfill a number of programs and services designed to support deployed service members, military families, transitioning troops and more. 
Spread a Message of Gratitude
Yard signs have always been an easy way to communicate a message. Veterans day signage can be as simple as placing "thank you Veterans for your service" around the exterior of your business or organization. Customizable, veterans day signs could also show a photo of a veteran close to you and honor them by name. These visual reminders help spread a message of gratitude and encourage passersby to remember and participate if possible. 
Every December, Wreaths Across America coordinates wreath-laying ceremonies at Arlington National Cemetery and more than 2.100 locations around the world. Their efforts help remember the countless individuals who have served and sacrificed. Additionally, they help teach future generations by giving schools, scouts, civic and religious groups opportunities for fundraising through wreath sponsorships. Individuals and businesses alike can further the mission of Wreaths Across America in remembering and honoring our Veterans through donations and sponsorships. 
There are a variety of ways that we can actively support our military men and women, past and present. This Veterans Day and beyond, rally together with your team to find ways to remember those who served our country.