Muhammad Ali Center
Case Study: Muhammad Ali Center
The Challenge
Muhammad Ali's legacy lives on in Louisville, Kentucky, in large part through the Muhammad Ali Center. When Ali died, signs and visual graphics were quickly needed to welcome visitors to the city and to the Muhammad Ali Center for memorial services and other tributes, to provide direction for people to and around events, and to educate them about Ali's life.
The Solution
In a few days' time, thousands of people were expected to converge on Louisville to participate in events organized by the city of Louisville and the Muhammad Ali Center. The most urgent needs were for signs and graphics for press conference support, wayfinding and tribute walls.
Two large banners were created to stretch over the road beside the center. FASTSIGNS worked around the clock to design and produce the banners, and to get city approvals to install the banners, which required the street to be shut down for period of time.
Plaques were added to the donor recognition wall and celebrity photos were added to the Wall of Respect, a photo essay of celebrities and famous people with Muhammad Ali.
FASTSIGNS also provided special material for an artist to paint a tribute exhibit, and committed to moving the images to another location at a later date.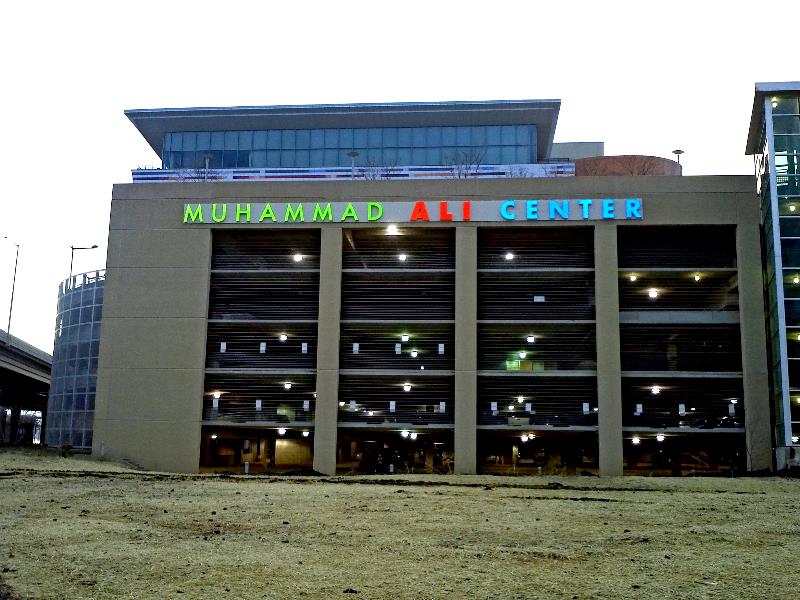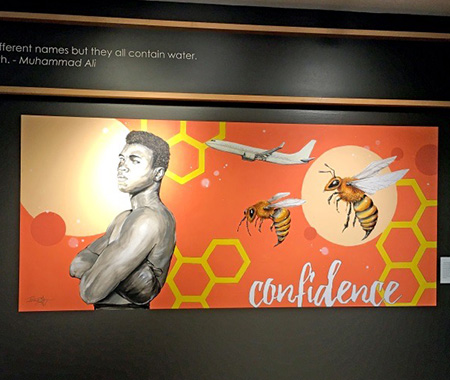 The Result
Because of the long standing relationship between FASTSIGNS and the Muhammad Ali Center, FASTSIGNS was chosen and trusted to work on this very special event. Visitors saying goodbye to the legend came and went seamlessly, thanks in part to the signs and visual graphics provided by FASTSIGNS.
*FASTSIGNS® of Louisville, KY is owned by Sam and Susan Cilone.
6005 A Fern Valley Rd
Louisville, KY 40228