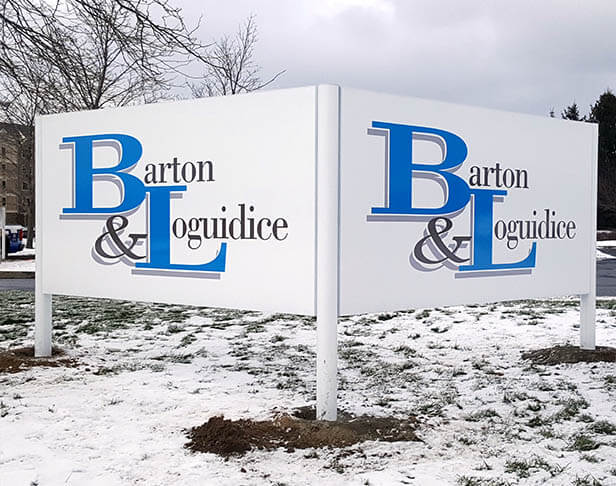 Barton & Loguidice
Engineering a Professional Look and Improving Navigation in a Corporate Headquarters
The Challenge: New Signage and Visual Graphics Needed for a New Location
Barton & Loguidice is a large engineering firm headquartered in Syracuse, New York. They were moving to a new location after being in their existing location for 40 years and needed old signage removed, and signs and visual graphics created for their new location. They wanted to present themselves as a professional company to clients and prospects, help visitors and employees find their way around, and improve both the work flow and the work environment for their employees.
The Solution: Updated Signage, Graphics, and Trade Show Materials
FASTSIGNS® worked directly with the president of the company to identify what needed to be branded. After removing and disposing the old signs at the old location, FASTSIGNS provided a wide range of signs and visual graphics for Barton & Loguidice's new location.
To identify the building and increase visibility from the nearby highway, were displayed on the side of the building. To comply with area and zoning regulations, FASTSIGNS helped obtain the appropriate permits needed and then worked with an electrical contractor to have the sign installed.
A was placed at the entrance of the property and a landscaper was contracted to beautify the area around it. Branded parking signs and wayfinding signs let visitors and employees know how to get where they are going, and and on the glass entry doors help identify the building.
Inside, a are on a wall in the lobby, making a professional and welcoming impression.
FASTSIGNS also helped refresh Barton & Loguidice's marketing and trade show materials by providing , retractable banner stands and table covers.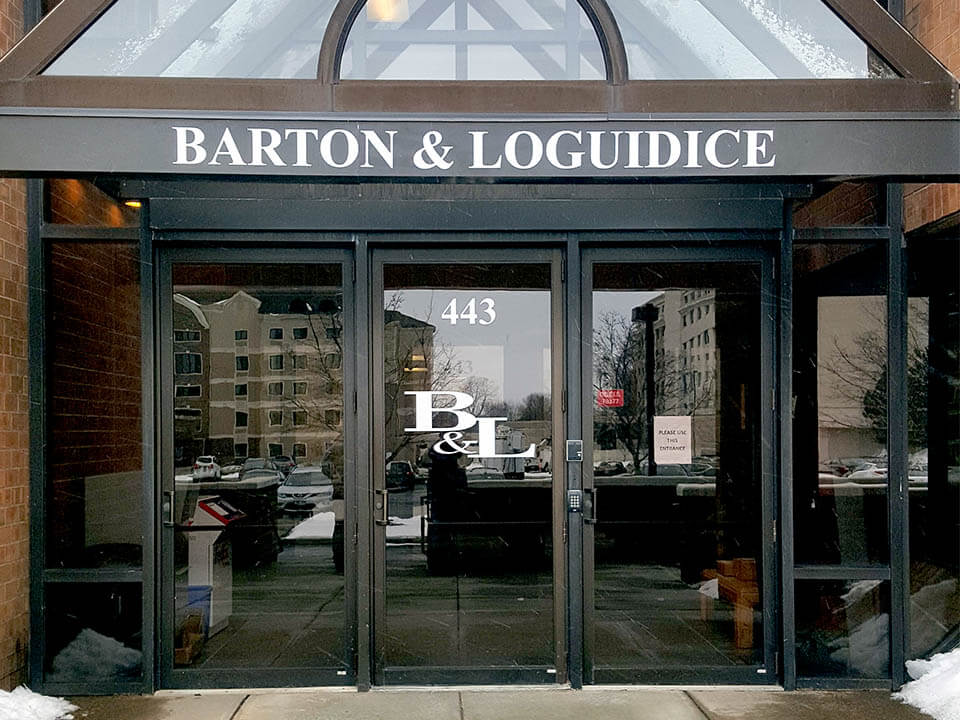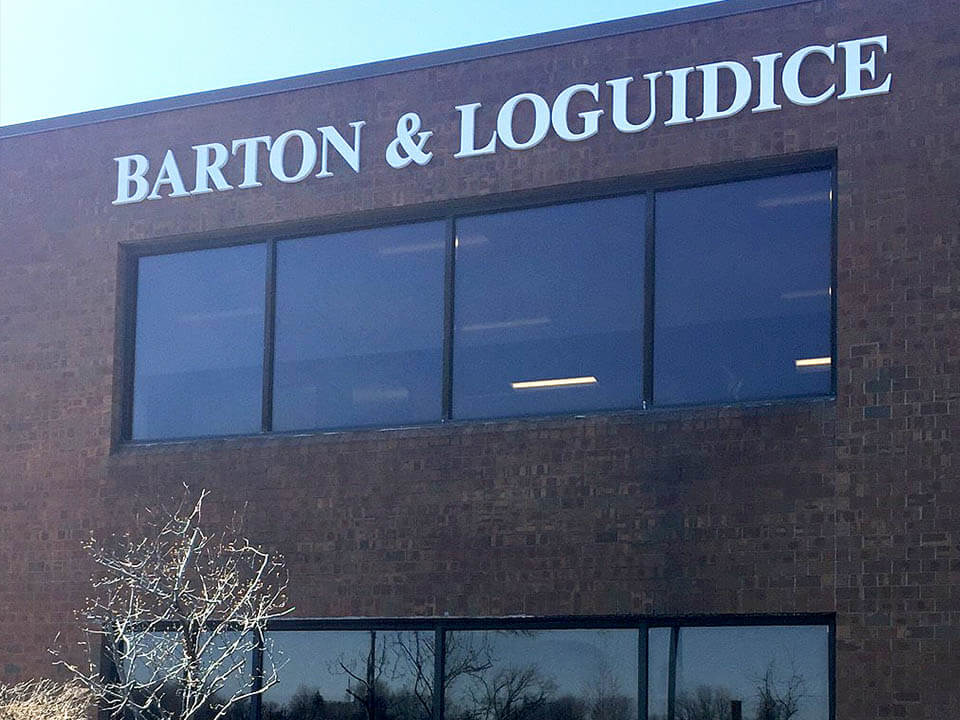 The Result: Barton & Loguidice Presented in a More Professional Manner
The signs and visual graphics FASTSIGNS provided helped present Barton & Loguidice in a more professional manner, helped people find their way and enhanced the environment for both visitors and employees.
*FASTSIGNS of Syracuse, NY is owned by Russell Hall.