Franchisee Steven Hill, who owns a FASTSIGNS® location in St. Louis, MO, attended an event at the White House honoring the Small Business Administration (SBA)'s 65th anniversary on August 1. Themed "American Small Business – The Engine of the American Dream," more than 100 small business owners from around the country attended to participate in the meeting. The White House event was part of American Dream Week and recognized entrepreneurship as a pathway to success.

Steven sat three rows from the podium where President Donald Trump, Small Business Administration Administrator Linda McMahon and Senior Advisor Ivanka Trump discussed the current business landscape, challenges that are impacting small business owners, tax reform and business growth.
"The discussion addressed lowering taxes, which would allow me to reinvest in my business and hire more people; when we're thinking about how can we grow our business and get more employees, it's important to be able to put as much as we can back into the business," Steven said.

President Trump also talked about reducing the number of regulations that are currently in place that prevent business growth (i.e. joint employer). 
Franchising was well-represented at the event with more than 20 franchisees from multiple brands in attendance. It was a great opportunity to highlight franchising, educate government officials about issues affecting local businesses and promote the success of businesses and franchisees who have received SBA financing. Franchise businesses are responsible for 10 percent of the SBA's 7a loan portfolio, and the SBA has been a critical lifeline to those business owners who may find it challenging to receive financing through conventional lenders.
Steven added, "When people talk about the SBA, they usually only think about SBA loans, but SBA Administrator Linda McMahon also highlighted all of the other beneficial programs that they provide to help small businesses grow (business planning, veteran and minority programs, government contracting programs, etc.) that people can take advantage of."
"It was an awesome experience!" Steven said.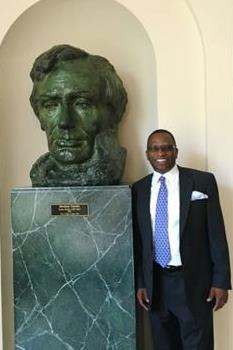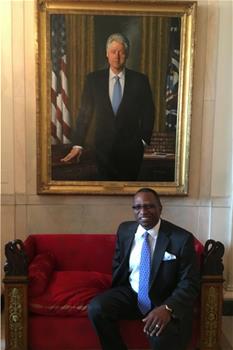 A live-streamed video of the event and more details can be found here: https://www.whitehouse.gov/blog/2017/08/01/small-businesses-engine-american-dream