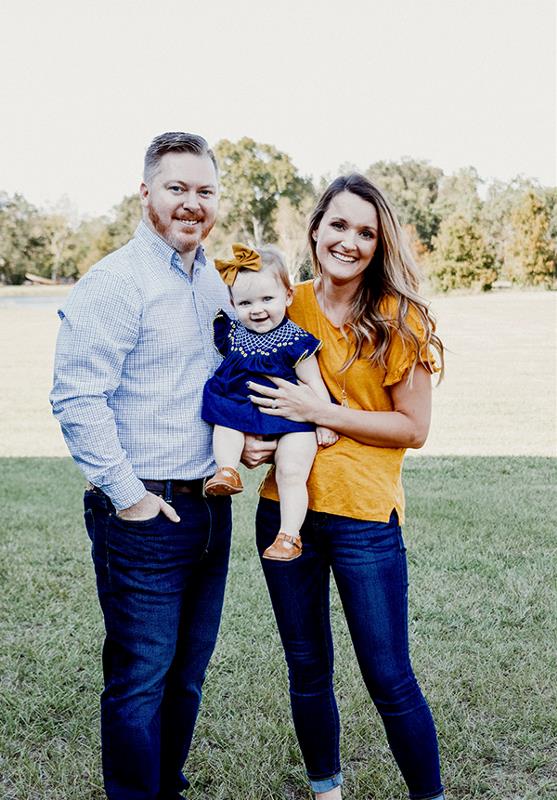 FASTSIGNS® of Lafayette, LA, a local sign and graphics provider, is now under the direction of Tim Randolph.
Randolph has gained an extensive skill set in over 7 years with the center as he has held various roles from inside sales to outside sales and also Center Manager for the past three years. Randolph's wife, Kati, makes sure the business runs efficiently. Her background in commercial contracts for the oilfield has developed in her a very precise mindset when it comes to all things business.
"With my background of the sign industry, and her financial wit, I have no doubt that we will lead this franchise to even greater success," said Randolph.
The staff at FASTSIGNS® of Lafayette, LA, while a small crew, is a force to be reckoned with. Their determination and attention to detail is a blessing and truly hard to find these days. They are fully on board with the change in ownership, and they are excited to see the future of the business.
"We adore the Lafayette community. People around here show respect to all, and would drop everything to help a stranger in need. This attitude is apparent anywhere you go, and it's contagious. When I moved here in 2005, it didn't take me long to realize I would never live anywhere else," said Randolph. "There's just a pleasant vibe about our town and the culture it bears that is hard to match."
In 2018, when Kevin Hebert purchased the business, and Tim Randolph became Center Manager, Tim shared his goal of one day owning the business. His unparalleled commitment to the business and his experience running the business without much assistance over the last three years has finally paid off.
"This was the goal all along, and I am ready for the challenge," said Randolph. He plans to join the Lafayette Chamber of Commerce. They will also work with the Foster The Love program in Acadiana, devoted to assisting the needs of children coming into foster care. He also looks forward to offering assistance to any other local organizations that may be in need of donations or sponsorships.
FASTSIGNS® of Lafayette, LA has been in existence since the 90s, but its day-to-day commitment to its clientele has never changed. Randolph has been with the business since 2014, and he has been fortunate enough to learn from some of the best in the business.
"My wife and I are looking forward to not only continuing a successful business in this wonderful community of ours, but also about the potential for growth, adding jobs and being able to offer more product capabilities with an even faster turnaround in the near future!"
FASTSIGNS® of Lafayette, LA is located at 5421 Johnson Street, Suite B, Lafayette, LA 70503 and is open Monday through Friday from 8:30 a.m. to 5:00 p.m.
About FASTSIGNS®
FASTSIGNS® of Lafayette, LAis a locally and independently owned and operated sign, graphics and visual communications company that provides comprehensive visual marketing solutions to customers of all sizes—across all industries—to help them attract more attention, communicate their message, sell more products, help visitors find their way and extend their branding across all of their customer touchpoints including décor, events, wearables, digital signage and marketing materials. To learn more, visit fastsigns.com/2225 or call (337) 202-2518.