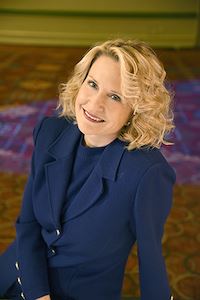 What is your role at FASTSIGNS?
As the CEO and President of FASTSIGNS International, Inc., I am responsible for the growth and success of the FASTSIGNS® brand and franchise system. I view my role as a coach and mentor; gathering all of the best resources, strategizing about the game plan and then holding people accountable to perform. I run the company using our "Four Key Strategic Objectives" as the roadmap, which keeps us all focused on the profitability, sales growth and satisfaction of our franchise owners, as well as increasing the value of the brand by selling more locations, constantly marketing and working to further improve our customer service.  
What is the size of your team?
Our corporate team includes about 110 employees (including 10 who live in various US cities to be close to the region that they support and three in the United Kingdom). I have seven direct reports:  two executive team members who cover all facets of franchise sales and support, our Chief Financial Officer, the General Manager of National Accounts, our Managing Director in the UK a special projects Director and my Administrative Assistant.
What led you to FASTSIGNS?
After spending 28 years in franchising working for primarily printing business-to-business companies, I was approached by the private equity company that owned FASTSIGNS International, Inc. at that time. It had been a lifelong goal of mine to run a company. Ultimately, I decided that becoming the CEO of FASTSIGNS was how I wanted to fulfill that dream and continue my career.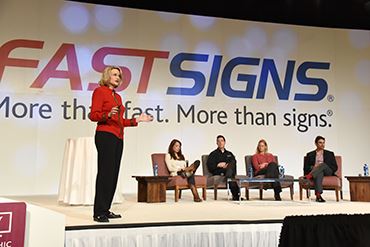 What is your favorite thing about your job?
It is different almost every day and I love the challenges and opportunities. I get to meet so many different and interesting people, many of whom become lifelong friends and associates. Most of all, I truly love getting to do something that matters in the lives of others. I get to help people achieve "the American Dream" of owning their own business and building wealth and opportunity for themselves and their families. That will never cease to motivate me.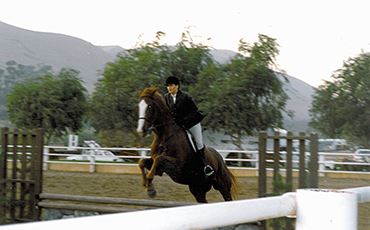 What do you enjoy doing "off the clock"?
I don't consider myself "off the clock" often; my work and personal lives are very blended because I love what I do and don't view it as "work". When I do have leisure time, I love international travel and hosting dinner parties with friends and loved ones. I have had a great passion for horses since I was a small child and I love Dressage.
Fast Facts
On the Job: since January, 2009
Grew Up: Southern California
Current Home: Plano, Texas
Higher Education: Pepperdine University
First Jobs: At the age of 15, my first job was a hostess and waitress at a Mexican restaurant in Santa Ana. I also spent a great deal of time with my father at his insurance agency and later I worked at the private schools that my parents owned.
Fantasy Job in Another Life: A news anchor for FOX News.
Favorite Movie: The Man from Snowy River
Favorite Vacation/Trip: A photo safari in South Africa. I visited Namibia, Zambia, South Africa and Botswana, took amazing photos of animals in the wild; it was beautiful.
Surprising Facts:
I still collect plastic Breyer horses. I run outside on dirt every chance I get. I love speed, whether in a car, snowmobile or Jet Ski, but I would never break legally set speed limits… (ha).
Most people would be surprised if given the chance to go through my music playlists. They would find everything from Heavy Metal and Rap to 70's, 80's and 90's Rock.