In an ever increasing digital world, hosting and participating in live events gives companies and groups the opportunity to make face-to-face connections with customers, constituents and the community. Events can help a brand or company increase awareness, align with a cause or showcase a product or service. Using signs and visual graphics at each phase—before, during and after an event—helps maximize an event's effectiveness for the host and the attendees.
"Regardless of the industry or occasion, events and trade shows bring people together," said Drue Townsend, Senior Vice President of Marketing, FASTSIGNS International, Inc. "To engage, educate and motivate attendees, brands should use comprehensive visual communications solutions during all phases of event planning and execution, and across a variety of media and messaging platforms, to make the most of their events."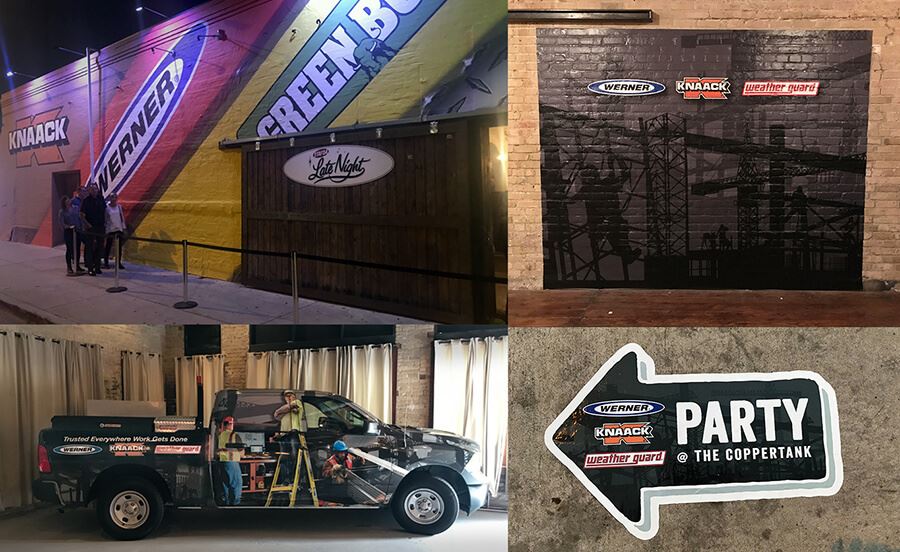 Before an event, create awareness and build interest with printed invitations, banners, posters, exterior venue graphics and flags. Text messaging programs can allow interested parties to opt-in to receive agenda updates and exclusive content.
During the event, photo backdrops, podium and stage graphics, window and wall graphics, and building graphics can help extend the theme and brand the venue. Themed displays, banner stands and digital signs inform and engage attendees and help motivate action. Wayfinding signs and floor or pavement graphics are essential to directing traffic and helping attendees find their way to and around the event.
"The best event graphics help create an experience that the attendees will remember," Townsend said. "FASTSIGNS® centers work with customers on events small and large, including transforming entire venues into themed environments with elevator and escalator wraps, wall and floor graphics and much more. Giving away branded promotional items to take home helps brands and organizations stay top of mind long after the event is over."
Planning ahead and incorporating signs and visual graphics at every phase can help make any event more successful.