Most people strive to create some kind of work-life balance, but in Windsor, Ontario, FASTSIGNS® franchise owners Donna Bilodeau and Jackie Raymond already make an art of work-life-altruism balance.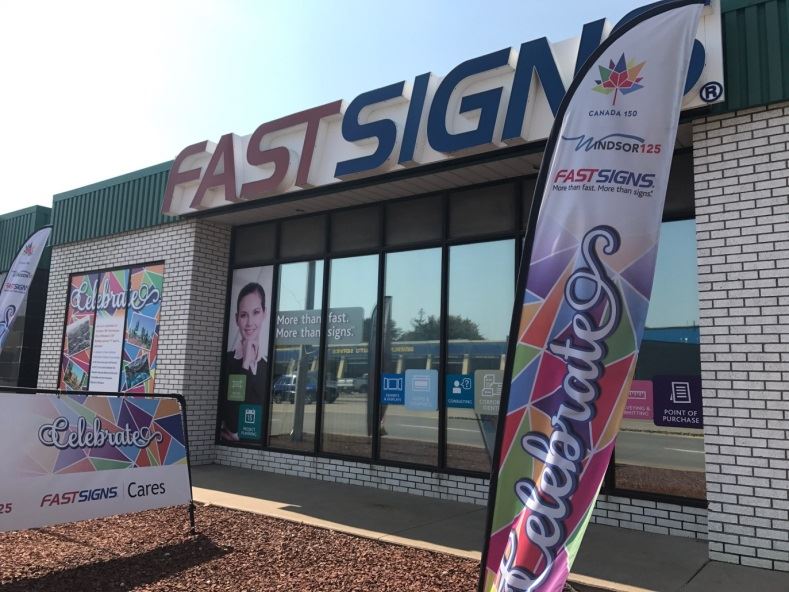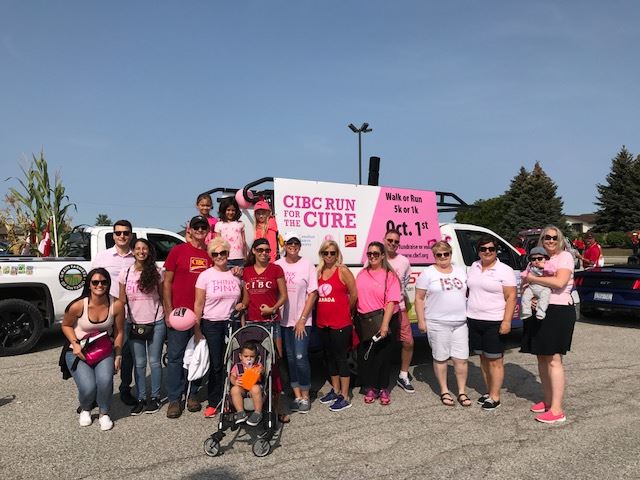 Both knew community involvement was always going be a part of their lives. They both participated in church activities with their parents' encouragement from a young age and Jackie was a member of her high school student council, as well as other French community activities. Donna was a founding member of the Charitable Giving Committee at her previous job.
Eventually, the two volunteered for the school where their daughters were students and later teachers.
"We realized we how well we worked together as volunteers for Les Papillons, a majorette group, and we became great friends," said Jackie.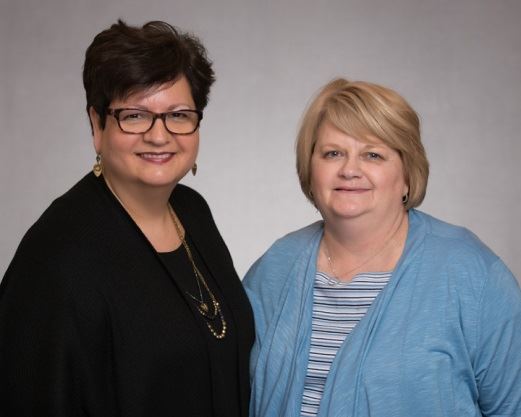 Buying FASTSIGNS of Windsor in the summer of 2000, the two friends and experienced community organizers never wondered whether they could fit their new business venture into their life of service, or whether their community commitments would fit into FASTSIGNS. For them, it is all one and the same.
At the 2017 FASTSIGNS International Convention, FASTSIGNS Windsor received the first ever Show Us How You Care Award in recognition of the significant charitable giving efforts they made in their community throughout 2016. The award included two $500 donations given on their behalf to the Canadian Red Cross Windsor-Essex Branch and the Hospice of Windsor and Essex County, Inc. Only five of more than 660 centers worldwide received this award in 2017.
What stood out with FASTSIGNS Windsor was not only the long list of organizations they supported, showing the depth of reach they made in their community, but Donna's, Jackie's and their team's direct involvement in them.
"We always directly participate in the organizations and events we support," said Donna. "Our team culture has always embraced a giving spirit. We've been fortunate to find like-minded people when we bring on new team members."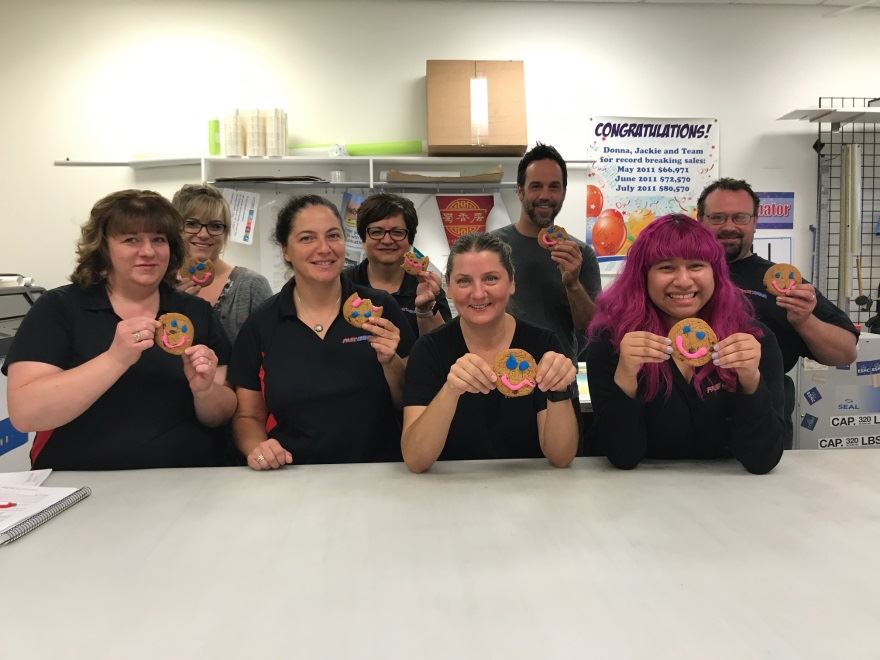 This year, they are supporting the same organizations they were involved with last year, but have added several more, including their own fundraiser celebrating Canada's 150th anniversary and Windsor's 125th anniversary with a $1.50 donation for every order. By the end of August, they raised $861 which will be split between the Windsor Veterans Memorial Services and the Downtown Mission of Windsor. They also provided a bursary/grant to a student of Ecole secondaire (secondary school) E.J. Lajeunesse for college, which they hope to turn into an annual tradition.