According to the  2018 United States Bureau of Labor Statistics, manufacturing is still a male-dominated field. FASTSIGNS centers are manufacturers, too, since locations design and produce various sign and visual graphics products including wall graphics, displays,  banners and many more.
There are so many amazing women in the FASTSIGNS network; in fact, 142 centers are majority owned by women.  In celebration of 2018 Manufacturing Day, here are a few of their stories….
Shawn Glenn was recognized as a "Franchisee of the Year" at the International Franchise Association #FAN2018 convention in September in Washington D.C. Shawn and her husband, Mark, purchased their first center in 2011, and now own four FASTSIGNS centers in the Dallas area, employing a total of 30 people.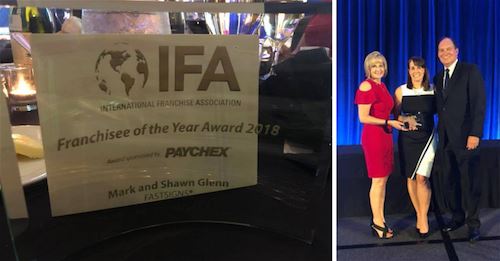 Denise Carr and her center were recognized as the "2018 Small Business of the Year" by the Worcester, MA Regional Chamber of Commerce. Denise and her husband, Tim, have owned their FASTSIGNS center for three years. They've had a large hand in the production and installation of the signs and visual graphics in MassLive's new office in downtown Worcester; MassLive is a local news and information website and the second largest news website in Massachusetts.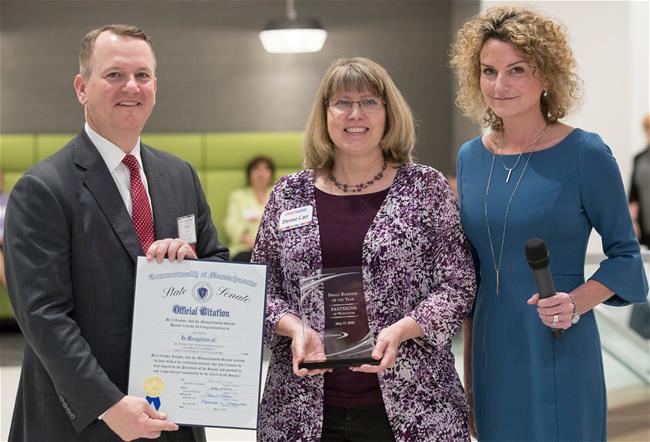 Renee Friedman and her Florida center were recognized as the 2017 Orlando Business Journal's  "Business Owner of the Year". Renee started her career with FASTSIGNS in 1987 as a Customer Service representative for a FASTSIGNS location in the Dallas area. She then worked her way up to Sales Manager and then later to Manager before she bought her first FASTSIGNS center in 1993.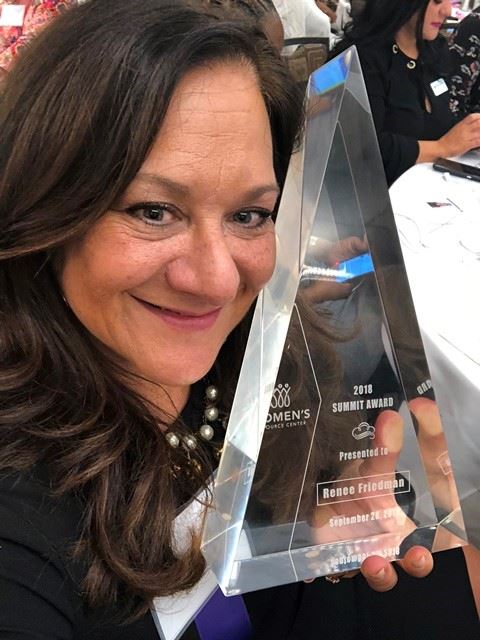 Kareen MacFarlane and her Georgia FASTSIGNS center were recognized as the "2017 Small Business of the Year" presented by Greater Eastside Chamber of Commerce. Kareen and her husband, Ed, have owned FASTSIGNS of Snellville for five years. The Snellville FASTSIGNS center is very connected to the local community and has worked with Special Kneads and Treats, Gwinnett Life Run, and other school and charitable groups. The center is also a supporter of the Barrow County Veterans Resource Center and creates "Welcome Home" signs and banners that are used to greet military service men and women returning home from active duty.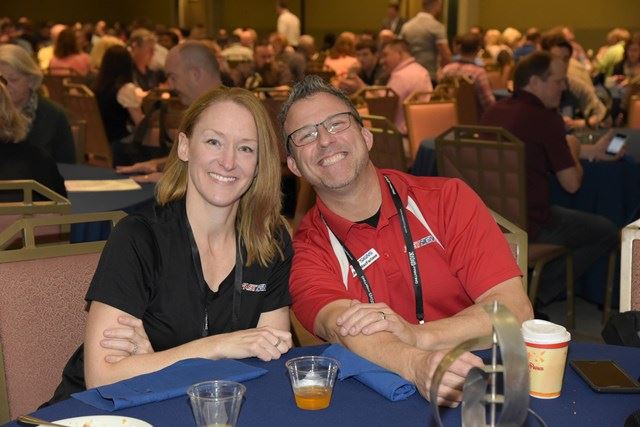 Maranda Richardson and her Indiana center were recognized as the "2018 Small Business of the Year" by the Greater Bloomington Chamber of Commerce. Maranda was one of ten business professionals awarded the "10 Under 40" by the Greater Bloomington Chamber of Commerce in 2017. The award is part of the Bloomington Chamber's "hYPe" (Helping Young Professionals Excel) initiatives to make Bloomington an appealing location for young professionals.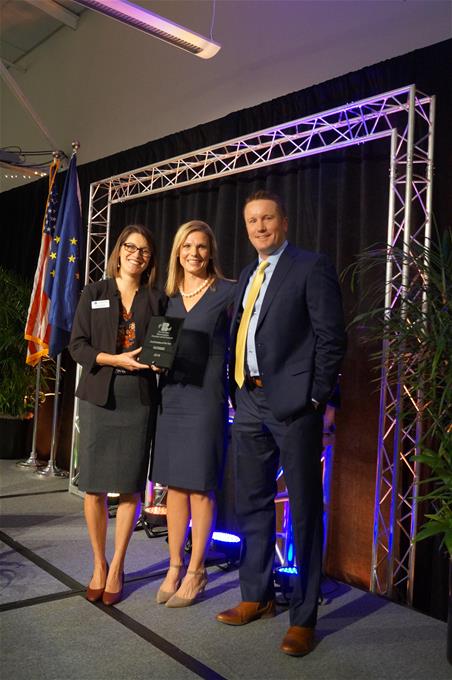 We could go on and on about the success of our female Franchisees who run small businesses that manufacture signs and visual graphics every day in countries around the world.  We are proud of these amazing women and the examples that they set today and for future manufacturers.