Customers Are All Smiles at Willow Dental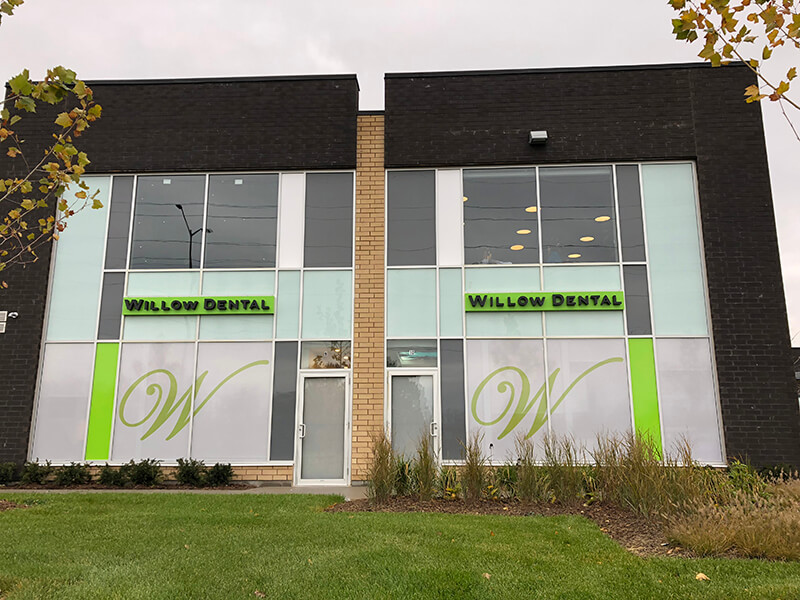 The Challenge:
Willow Dental was moving into a new building that they had recently purchased. They wanted to make the clinic look very chic while maintaining their branding. The developer had enormous restrictions on the size and placement of signs. FASTSIGNS® of Mississauga worked through a few iterations to find the right fit.
The Solution:
Development guidelines for the building meant that signs produced would have to be very small, so FASTSIGNS worked to make sure they stood out for the exterior and interior space. Channel letters were installed on the exterior of the building. Push-thru acrylic letters were used which could be illuminated at night. FASTSIGNS provided Willow Dental with graphics for interior and exterior windows, using the W logo branding.For the interior, a large W dimensional letter for Willow Dental branding was installed on a light wood wall behind the front desk area of the office space. They also branded interior doors, using vinyl lettering to label the sterilization room. In one office area, privacy film was used on a three-panel glass area extending the Willow Dental branding. Additional privacy film and etched glass applications were used for the recovery room.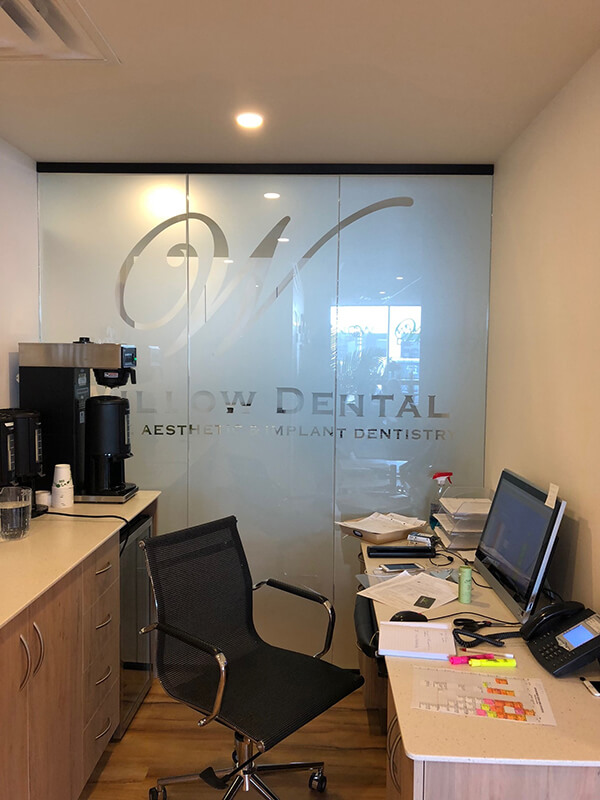 The Results:
The customer was happy and satisfied with the result and the effects that the signs and graphics had in the space.