Case Study - Goodwill Industries | Fastsigns® of Milwaukee - Glendale, WI

The Challenge
Goodwill Industries of Southeast Wisconsin wanted to enhance their retail locations while maintaining a cohesive brand image. No two retail spaces are alike, so Goodwill needed comprehensive visual communications solutions that could be adapted to fit each unique location.
The Solution
Goodwill began working with FASTSIGNS® during the initial design of their retail locations so that the look and feel of the stores' signs and visual graphics were consistent.
FASTSIGNS designed graphics for the checkout area to highlight Goodwill's mission to provide training and employment opportunities in the community. Signs reading, "You Shop. We Train. People Work." were placed below the cashier counters. Dimensional letters and photographic images were displayed on the walls to bring the brand message to life.
So shoppers could easily navigate throughout the store, FASTSIGNS provided wayfinding signs to identify specific departments, clothes racks and point of purchase displays. FASTSIGNS utilized the building's high ceiling space by hanging large, impactful banners that could be seen throughout the store. Branded posters and banner stands were also provided to communicate special promotions.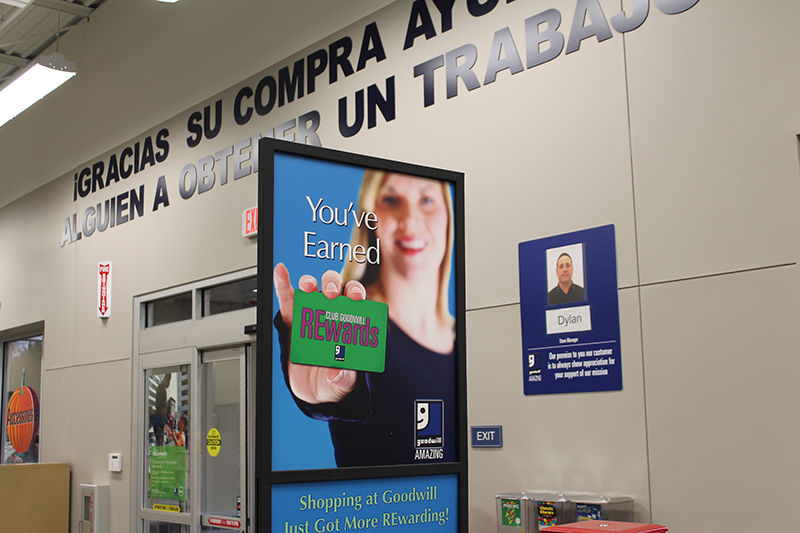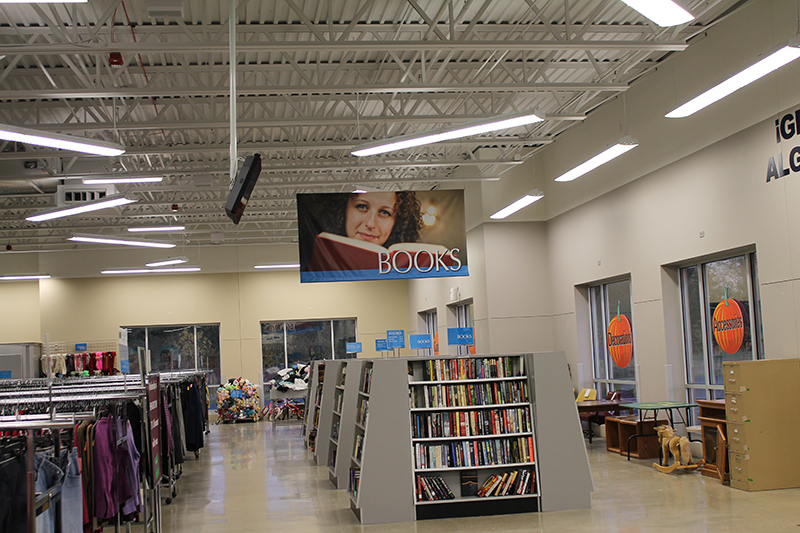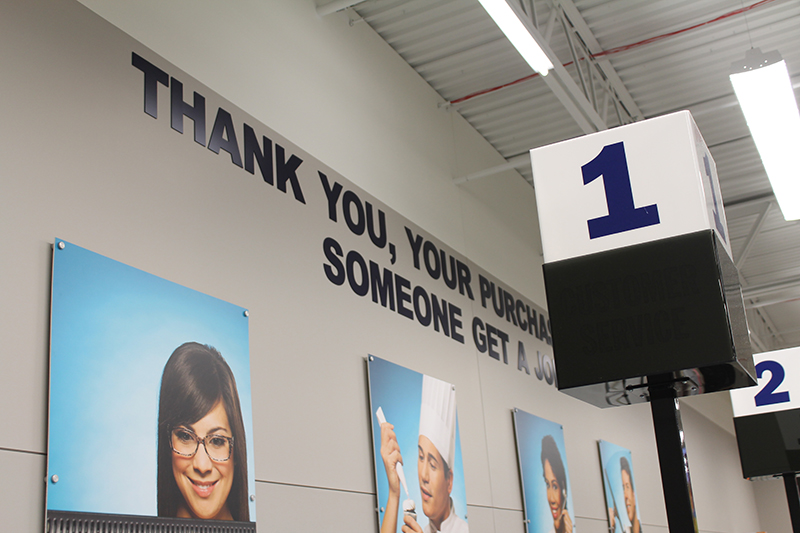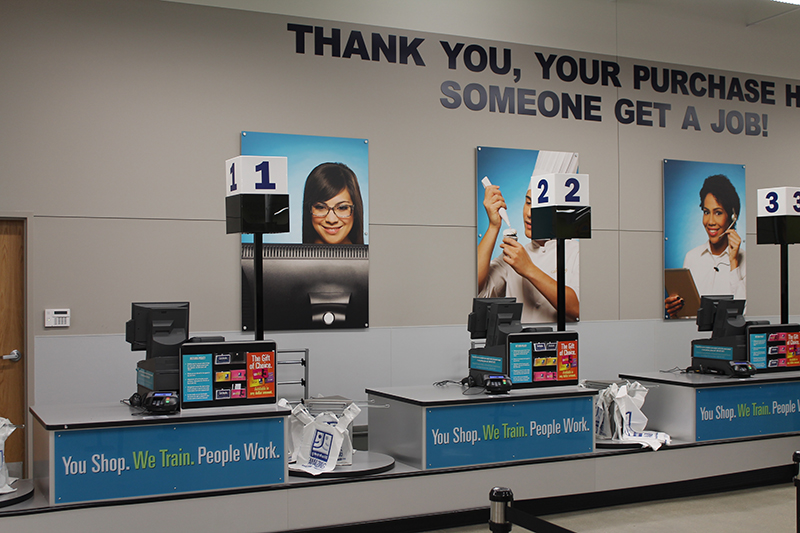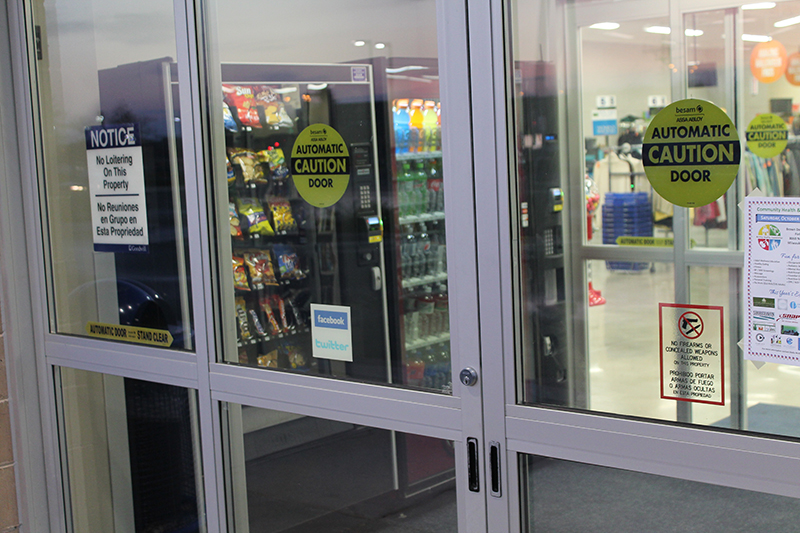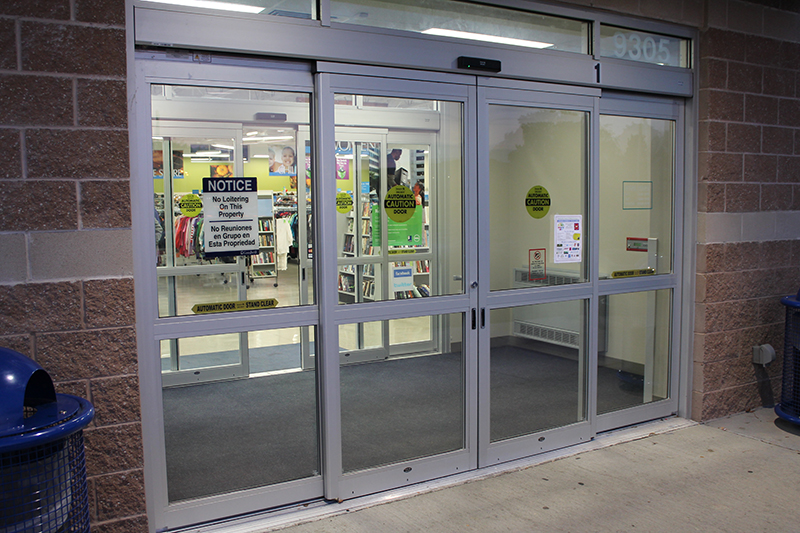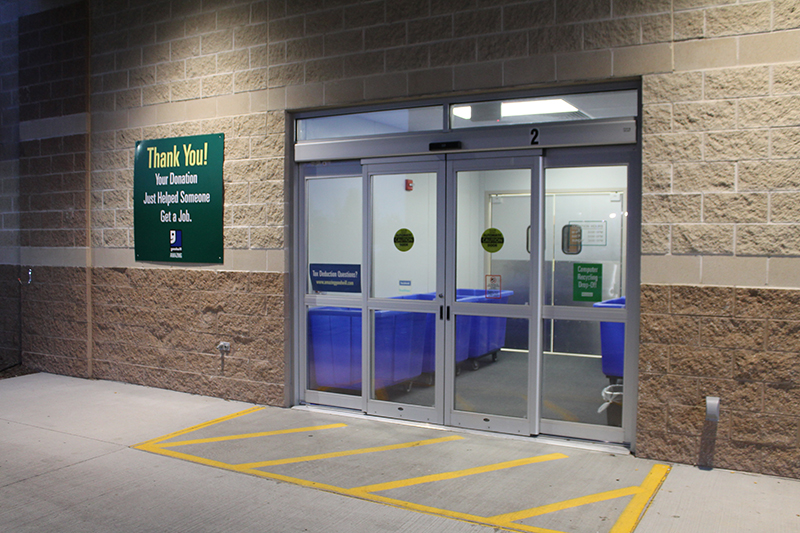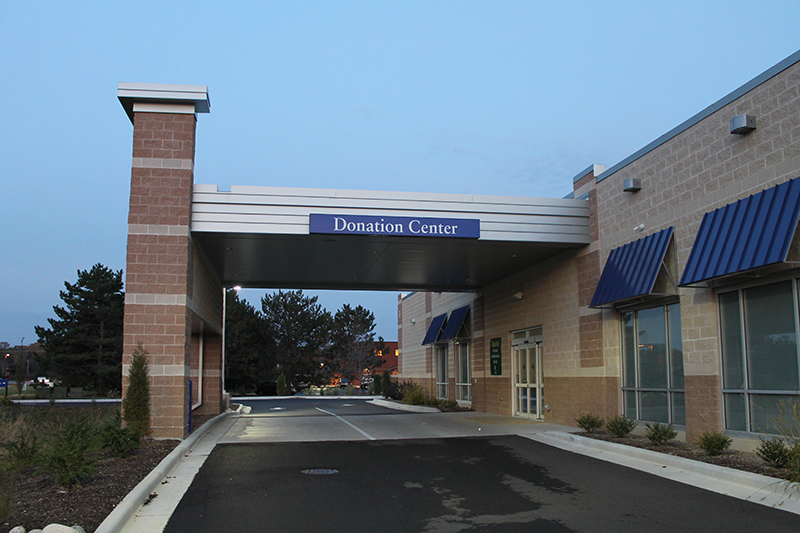 "Goodwill wanted to enhance the customer experience and give a new, fresh look to the stores," said FASTSIGNS' Mark Van Ermen. "One idea we had was to have visual magnetic graphics on the wall, which is a flexible solution."
FASTSIGNS designed four lifestyle images representing each season and provided magnetic receptive graphic solutions from Visual Magnetics®, which can be easily updated throughout the year.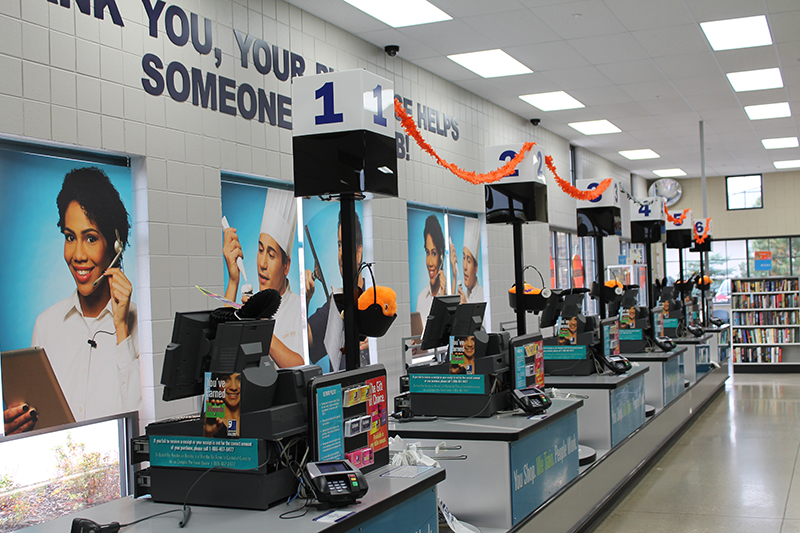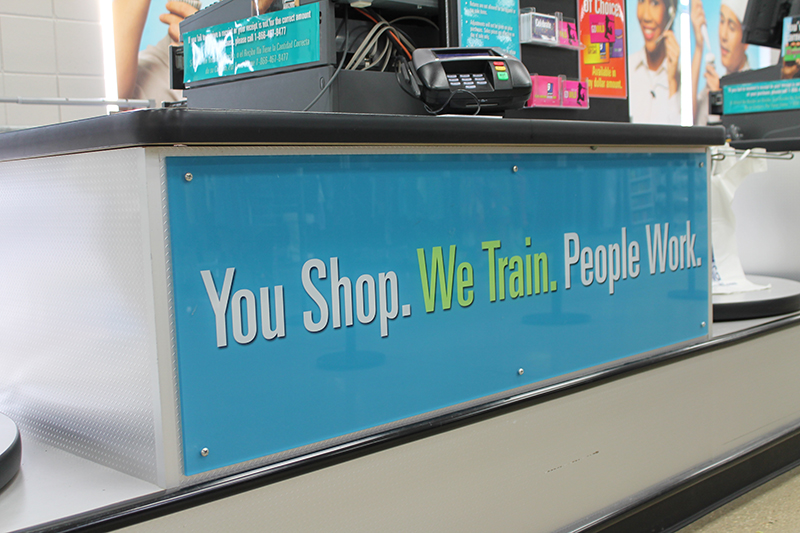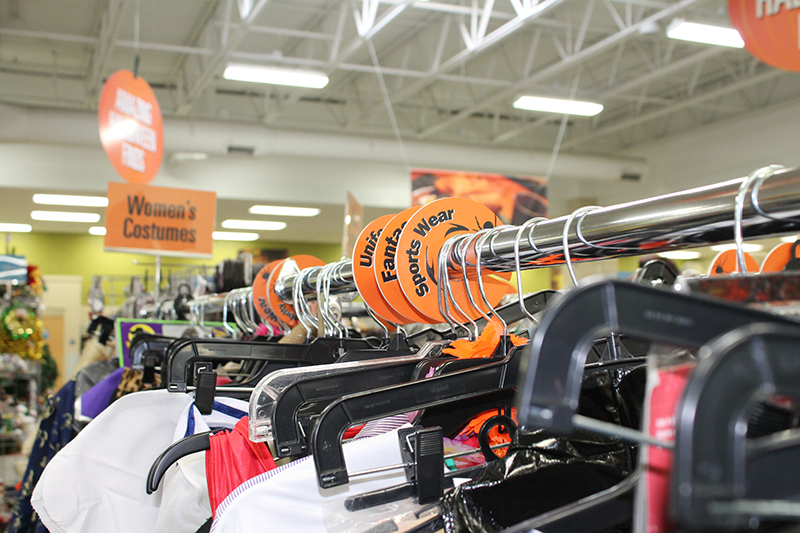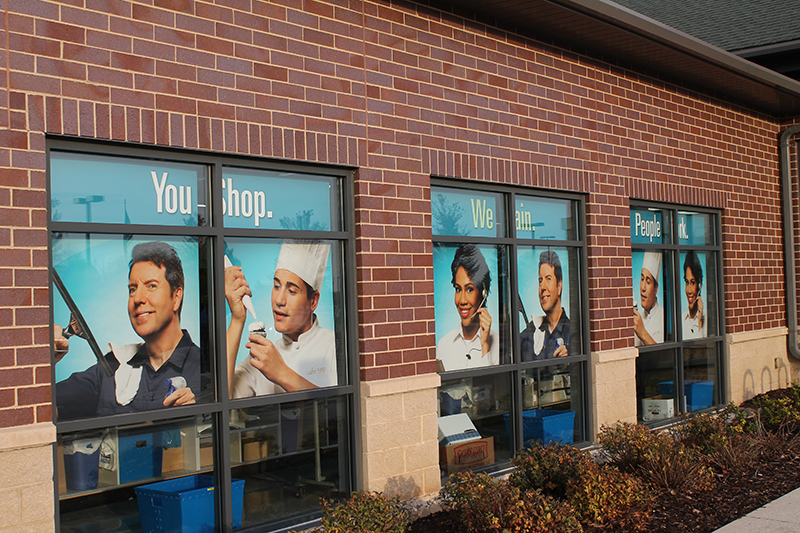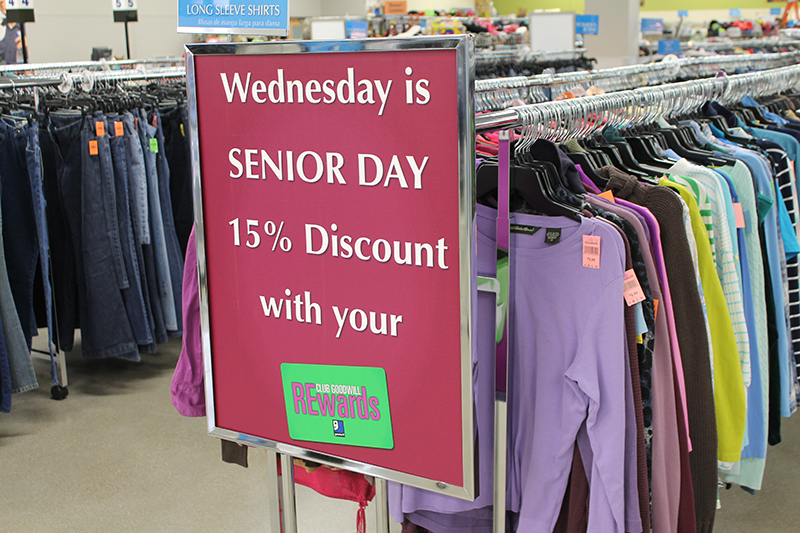 FASTSIGNS also provided double-sided window graphics to further extend the Goodwill brand both inside and outside of the store. For exterior signage, FASTSIGNS provided illuminated channel letters for the buildings and branded site signs.