Trade shows are an opportunity to showcase your brand, employees and products or services. Staying on-trend with your trade show display execution shows that your business is relevant and forward-thinking. While digital technology trends are ever evolving, here are some idea starters for taking advantage of the changing landscape with your trade show presence.
Shine a Light on your Brand
Backlit and LED trade show displays are eye-catching and versatile. LED screens provide you the flexibility of changing the message or display lighting on the spot as needed. Neon signs are another bright way to bring a high-end, modern look to your trade show exhibit space, framing your organization in the same light.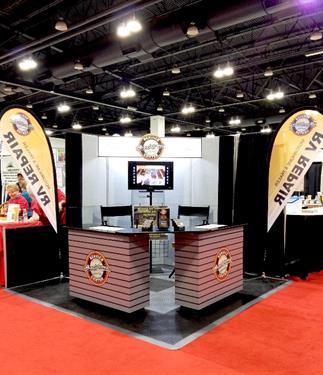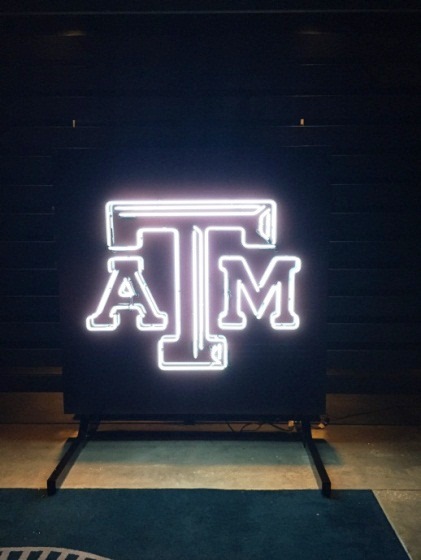 Project your Message
Projection graphics are unique and engaging, providing attendees a fun way to interact with your brand message, or product and service. Project branded images and graphics or your logo on the floor, a wall or ceiling near your exhibit space. Interactive floor projection can help provide that "wow" factor that makes your trade show booth—and your brand—memorable.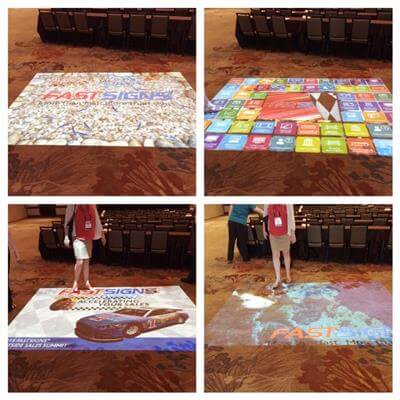 Provide a Virtual Touch Point
Prior or during the event, promote a SMS text messaging program that sends product and service updates, brand updates and show specials to those who have opted in. Use interactive digital displays and touch screens to act as an additional touchpoint for attendees to learn about your products and services. They can also extend show staff that may be talking with other visitors.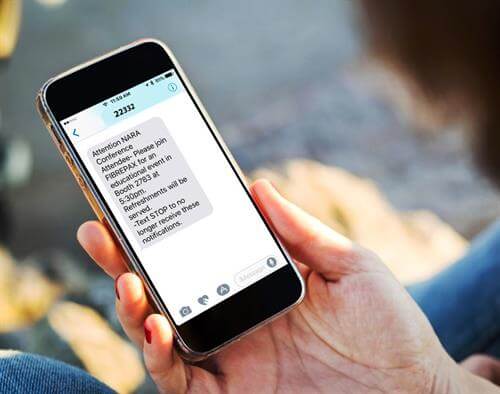 Amplify the Experience
Augmented Reality is another way to provide a memorable experience with your brand or organization. Show off the scale and dimension of a specific product. Create a banner stand or floor graphic that, when scanned, provides the user with a special video or animation of your latest campaign.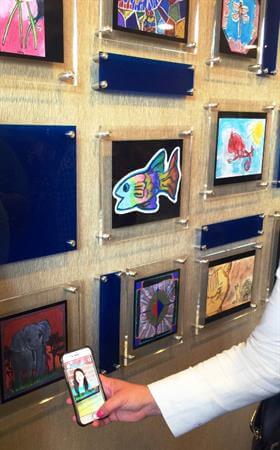 Exhibiting at trade shows requires time and money for success. Today's attendee is becoming more sophisticated and wants to be impressed. Utilize digital signs and other digital technologies to make the most of your brand's presence at your next trade show event.