Signs often make the first impression for a company. A sign making that first impression has multiple jobs: to capture attention, to identify the location, to communicate what the business provides and, ideally, to reflect the personality of the business.
Here are five types of signs and visual graphics that can be used to build awareness:
1. Monument Sign
Often placed in high traffic locations, a monument sign is a permanent fixture that can be seen from afar. Increase interest by using dimensional letters and increase impact with digital motion or lighting.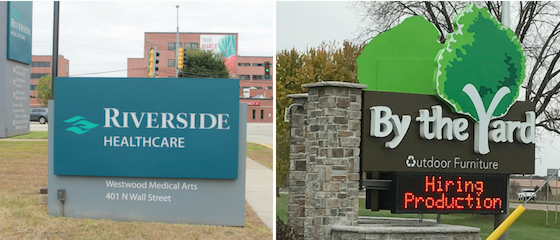 2. Window Graphics
The windows of your building can be used to promote your brand or showcase products and services. Cover a portion or all of the window; if you want to see out from the inside, ask about view-through graphics.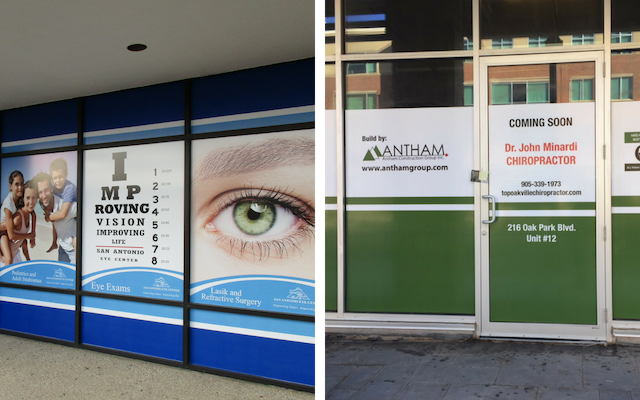 3. Sidewalk Signs
Help bring sidewalk traffic into your business while showcasing your offerings. Utilize the immediate area in and around your business or property with branded A-frame signs, flags and sidewalk graphics.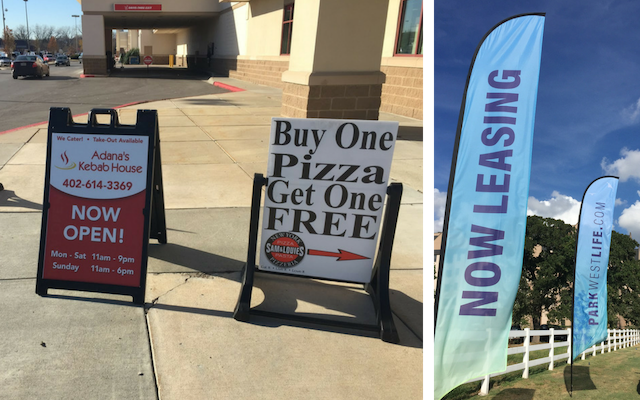 4. Banners
Large or small, vertical or horizontal, banners are a versatile way to get your message across. Hang them from building rafters, drape them across the sides of tall buildings or string them across fences or streets to make an impact.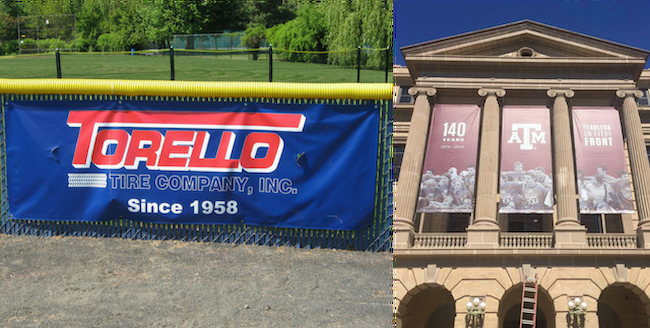 5. Vehicle graphics
Make an impression on a broader audience as you drive around the area. Include your contact information and the products or services you provide on the graphics to entice prospective clients to contact you.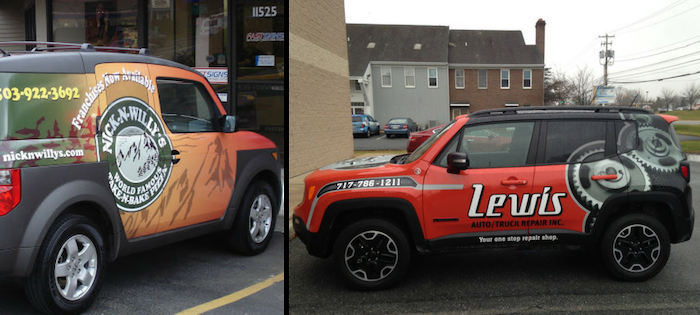 We recommend reviewing your signs and graphics on a regular basis to ensure that they are still relevant, clean and doing what you set out for them to do: attract attention and build awareness for your brand.