For kids, summer vacation signals an escape from the long days frozen in classroom boredom. It's a chance to let loose, hang out with friends and enjoy the freedom from tardy bells, hall monitors and homework. As summer comes to a close, it's time for kids to trade in their swimsuits and endless nights for the carefully coordinated outfits and alarm clocks of the first days of school.
The first day of school has always been a mix of emotions for students and parents. For students, the dread of returning to school is often offset by the anticipation and excitement of a fresh start and step forward. For parents, the sadness of seeing their young children grow into young adults is often offset by the pride and relief of progress.
But the first day of school doesn't have to be a drag. These signs are proof. Here are the 5 funniest back to school signs.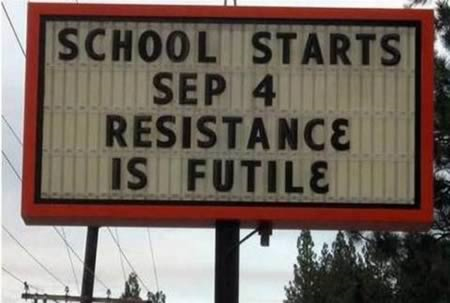 Photo credit: Shirley Hazlett
Getting students excited for school is easier if the administrators and teachers show a sense of humor. This Star Trek reference might go over some younger students' heads, but this school gets a passing grade for lightening things up.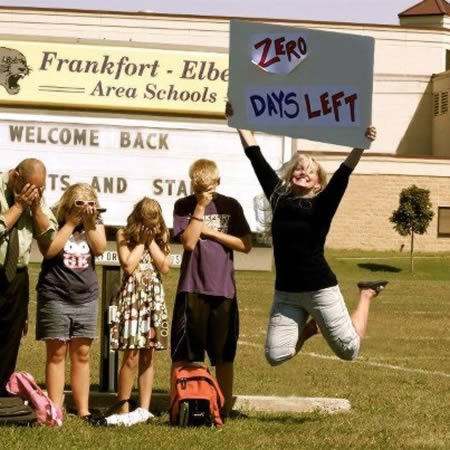 Photo credit: Oddee
We can't verify that this wasn't completely staged, but Mom gets credit for her countdown to back to school sign, and the kids for playing along. Mom probably deserves a night off after waving goodbye to the bus.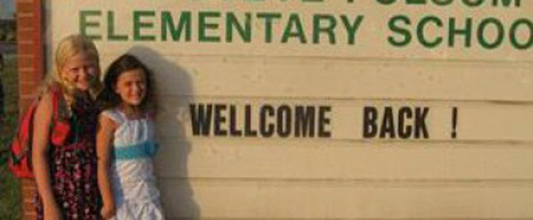 Photo credit: worldwideinternetweb.com
Sometimes, it's not just the students that need some time to adjust. This sign "wellcoming" students back to school could have used a proofreading. Unfortunately these signs don't have a red squiggly line to let you know of your typo.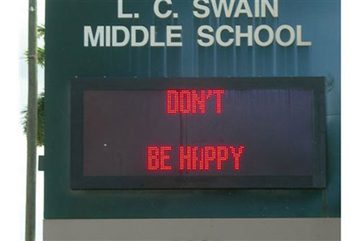 Photo credit: Mommyish
While some students will insist the message on this digital sign is the school motto, we're sure school administrators aren't this grumpy. If "worry" were to follow "don't," this sign would take on a much more encouraging tone.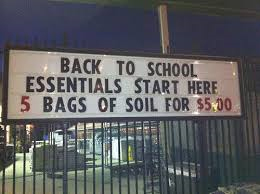 Photo credit: Mommyish
Perhaps this business could have used a scrolling sign to separate this unusual combination. Or perhaps plant projects in this district are especially ambitious. Supply lists these days are extensive, but five bags of soil seems like a lot.
Back to school signage is everywhere this month. Be sure to stand out for the right reason. Tweet us @FASTSIGNS or post to our Facebook and Pinterest pages with your funniest first day of school signs.
Resources
http://www.mommyish.com/2013/08/21/funny-back-to-school-signs/
http://www.oddee.com/item_98323.aspx
http://www.worldwideinterweb.com/item/5332-the-25-funniest-school-signs-ever.html