Music fans and concert-goers have been using signs and posters to get noticed and catch bands' attention since the 1960s. Here are some of the best music fan signs of all time.  
Beatlemania 
When The Beatles first arrived to the U.S. in 1964, screaming American fans greeted the band with signs, banners and even wore buttons with their favorite band member's names.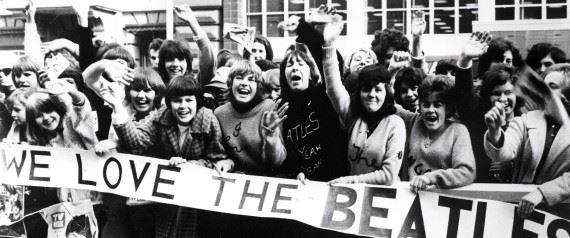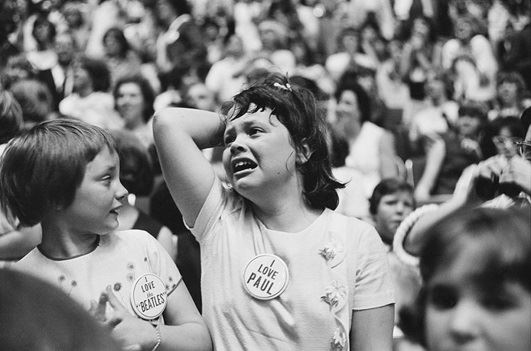 On-stage Proposal   
The Mirror shared a video of former Beatle Paul McCartney inviting a couple onstage after seeing their concert signs in the audience: "He won't marry me til he meets you" and "I've got the ring and I'm 64." Once onstage, the couple's dreams finally came true in front of the music icon and the entire concert arena.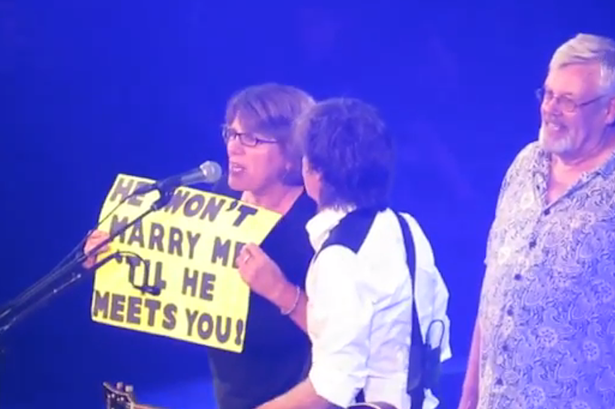 Photo credit: The Mirror
Fan Fashion
These die-hard Bruce Springsteen fans turned their outfits into concert signs with custom t-shirts and wearables to show their support.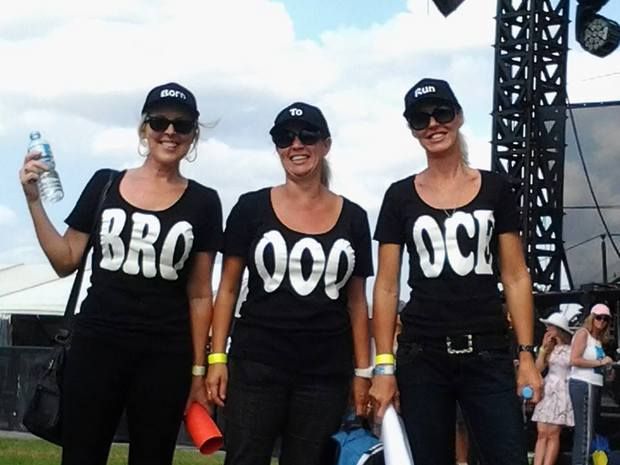 Photo credit: NJ.com
Illuminated Signs
On tours, Taylor Swift hosts after-concert parties to meet her beloved fans, but only the ultimate Swiftie fans with over-the-top costumes and the most creative fan signs are invited to the party. Check out these concert signs with LED lights fans brought to Swift's Red Tour.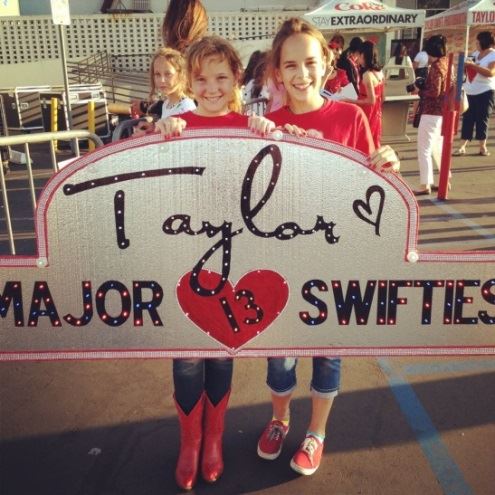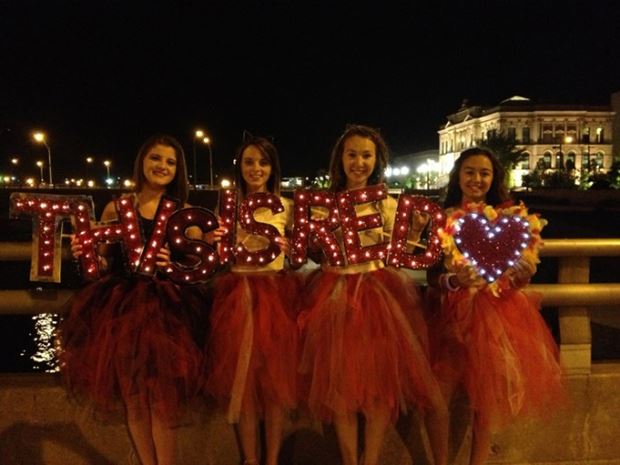 Photo credit: The San Diego Union Tribune and taylorswift.com.
Grammar Police 
During a One Direction concert, one fan's poster grabbed the attention of band member Harry Styles because of poor grammar. Styles asked for the sign and corrected "your" to "you're" on-stage with a sharpie. Watch the video footage here.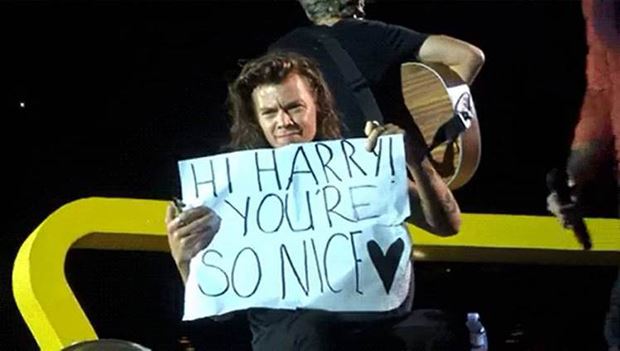 Photo credit: Metro
Larger-than-Life Cutout Sign
Here's one way to get a selfie with your favorite music star—bring your own cutout sign of their face!
It's a great way get noticed and makes for a fun photo op.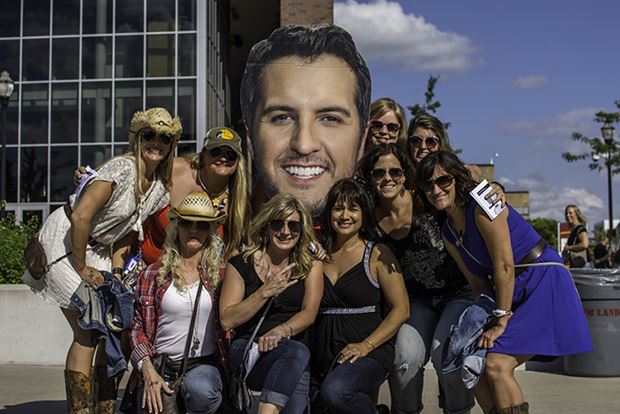 Photo credit: City Pages