Great signs for small businesses do more than just tell customers and prospects where to find you—they help tell your story and what you are about. Signs and graphics should be as unique as the brand or organization they represent. 
What would it look like if there were no small businesses? During an unprecedented pandemic and lockdowns, we were given an unexpected look at just how important small businesses are. They provide color and heart to our communities, and even contribute to our sense of normalcy. As we continue to move forward stronger than before, it is important to ensure your business is maximizing its reach. Here are 7 of the best business sign ideas we recommend to get you started.
1. Monument Signs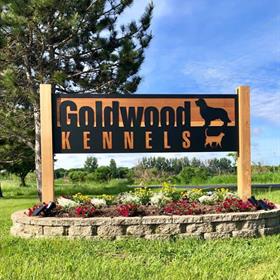 The cornerstone for many buildings and facilities, monument signs are often the first sign someone sees for your business. Often placed at entryways to large properties and shopping areas, monument signs can be constructed from wood, metal, foam and more. Make the most of this first impression by incorporating branding elements and designing with visibility and readability in mind.
2. Illuminated Signs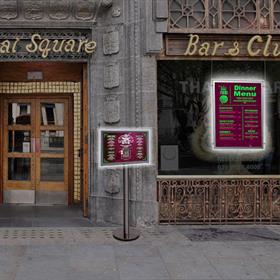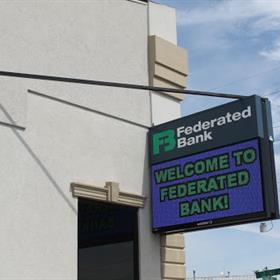 Energy-efficient, LED signs are more easily seen at night and give you the ability to adjust messaging at a moment's notice. Illuminated framed graphic displays are a sleek way to promote products and services with more impact. Simple to program and personalize, digital signs and displays can be integrated into any sign and graphics plan. Incorporate QR codes and interactive maps to help visitors more easily find their way.
3. Banners and Flags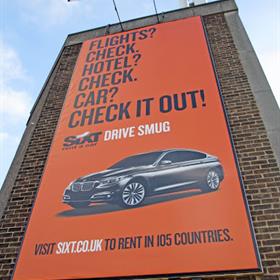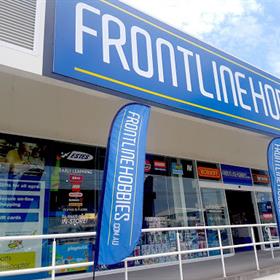 Whether they are larger than life, draped on the side of a building or more compact and hanging from a fence, banners are a versatile way to get your brand message across. String one on a window or hang several from building rafters. Perfect for indoor or outdoor use, feather flags are a durable and weather-resistant option. Line a heavily-trafficked side road or place them near a parking lot entrance. Flags and banners can showcase offerings or promotions while directing traffic to your business.
4. Window Graphics and Lettering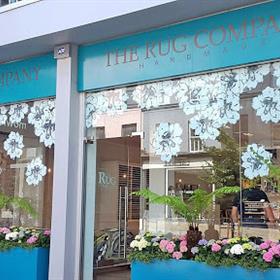 Removable and changeable, window graphics provide a wow-factor while attracting attention. Full wraps, partial window graphics or unique decals can be part of your décor and branding. Frosted or perforated vinyl can help provide privacy and limit heat and direct sunlight that may be bothersome. Use window lettering to communicate hours, sales and safety policies.
5. Floor Graphics and Mats
One area that is often underused and overlooked, is right under your feet. Well-positioned and well-designed floor graphics are an effective tool to either promote a product or direct buyers to a particular section of your store or office. Floor graphics can also point the way to ease the flow of foot traffic and remind patrons to socially distance themselves when possible. Custom-printed floor mats extend branding and are a unique way to welcome customers and visitors to your business.
6. Sidewalk Signs and A-Frames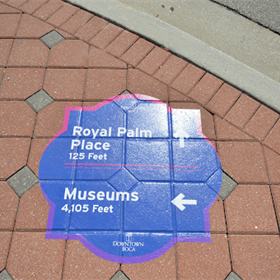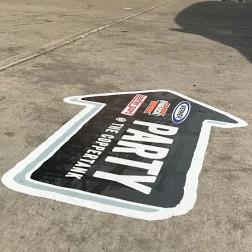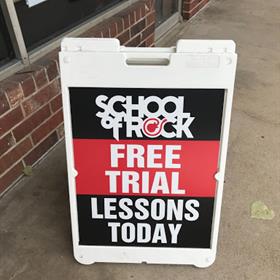 Make the most of the area in and around your business with branded A-frame signs and sidewalk graphics. A-frames are freestanding signs that are easy to move. Add sign riders at the top for current sales and promotions. Concrete graphics can help point the way and aid in directing foot traffic. Great for events, they can be removed afterward without damaging the surface beneath.
7. Vehicle Graphics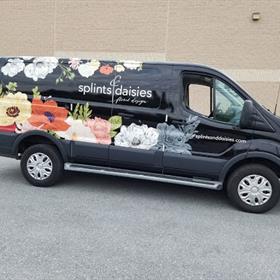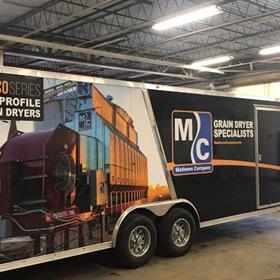 Make an impression with every mile driven through vehicle graphics and car wraps. From full wraps, to lettering and window graphics, reach a larger audience by branding your company vehicle. Include easy-to-read contact information and utilize a design that lets prospective clients know what you offer. Vehicle graphics aren't just for cars—you can wrap any type of vehicle that provides exposure for your company. For example, property managers could place graphics on golf carts or resident buses while restaurants could wrap cater delivery vans. 
Regardless of business size or budget, there are many incredible ways to use business signs. This is just one small list of possibilities. The only real limit is your imagination. There are countless options for small business signage that identifies your location, captures attention and maximizes your brand reach to drive growth. For help dreaming up the best signs and graphics for your business, contact your local FASTSIGNS.