The entrepreneurial mindset is one that drives innovation and creative ways of thinking. During times of challenge and great uncertainty, innovation breeds success—often thanks to those who make up the small business world.
Many designers and textile brands have shifted their focus to making and distributing face masks. Now that the CDC currently recommends anyone who must venture out to wear face masks, many within the clothing industry are shifting their production to create some of these needed face masks. Individuals and businesses can order them to help protect themselves while also supporting local businesses. In true giveback fashion, some organizations are donating one cloth mask to a medical service professional for every cloth mask ordered.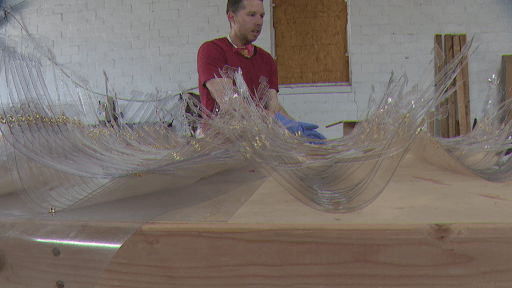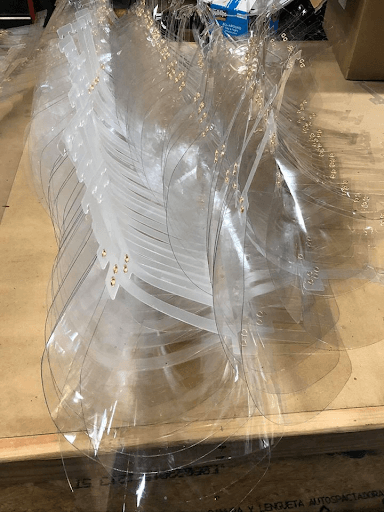 The focus on safety and protection is more important than ever, especially for those on the frontlines. Many FASTSIGNS centers have reconfigured equipment and found ways to create clear face shields and other PPE items. Mark and Shawn Glenn who own and operate four FASTSIGNS locations in the Dallas area are making and donating 15,000 of these face shields to the Dallas Police Department and North Texas hospitals. 
A hospital recently reached out to FASTSIGNS in Augusta in desperate need of isolation gowns. Melanie Hossler, Graphic Designer at FASTSIGNS and seamstress hobbyist, took apart the hospital's gown pattern and used it to develop a new pattern, enabling volunteers to make the gowns in a faster and cost-efficient way.
Along with the need for protective equipment and masks, alcohol-based sanitizers are increasingly difficult to locate. Using CDC recommendations for their recipes, many national and local distilleries are using their supply of high proof alcohol to produce hand sanitizer. 
As the fight against the coronavirus continues, life as we knew it just a month ago has drastically changed. Many organizations have had to quickly pivot in order to accommodate the changing needs of the public as well as those who are fighting to keep us all safe. It is during these times that we are reminded that new ways of thinking and even the smallest of gestures can make a difference. We look forward to finding even more ways to help local communities so that we can emerge even stronger.