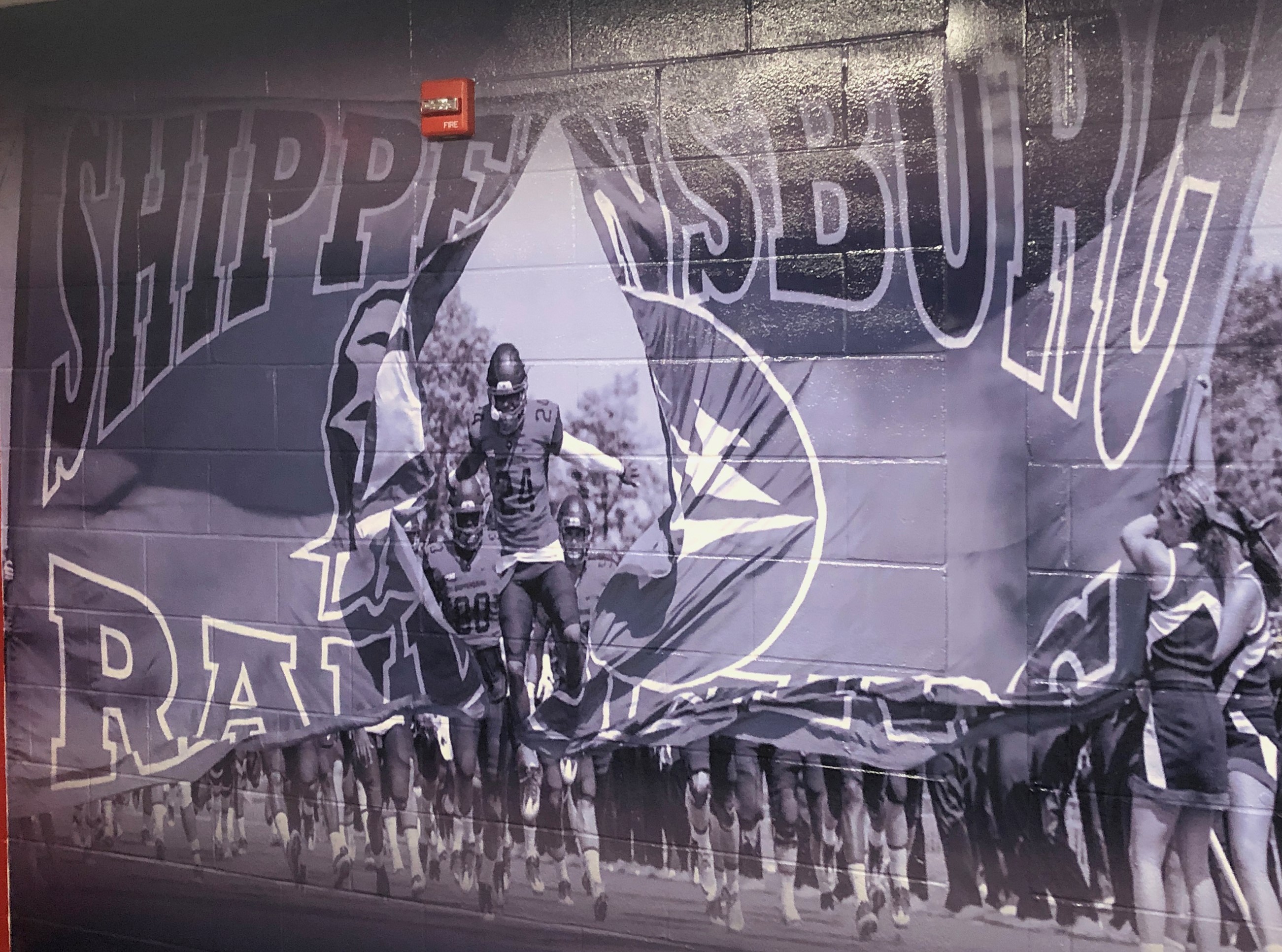 Shippensburg University
Locking in Pro Style Graphics to Attract Top Talent
The Challenge
Shippensburg University was trying to create a locker room environment similar to the NFL in an effort to attract athletes to their university. Additionally, they were seeking a high-end professional look at the library, pool area, weight room and football locker room.
The Solution
FASTSIGNS used Dimensional Dibond letters on the outside of the football locker room to identify the building. On the front entrance, students were also welcomed by building window graphics. The concrete walls inside the locker room were transformed to include an impressive wall mural, in addition to perforated vinyl for the windows in the tunnel area and red branded walls in the locker room area. The locker room also included banner stands for wayfinding. For an NFL-themed wall, FASTSIGNS created a dimensional NFL logo with brushed max metal and black acrylic with smaller signs on standoffs that recognized the players who went on to the NFL. Inside the lounge area, FASTSIGNS incorporated clear acrylic with brushed max metal. A wrapped column created a focal point in the library and perforated vinyl highlighted the office windows. Championship fabric banners were hung from the gym walls, while PVC signs marked office areas and doors. Banners, max metal and perforated vinyl reinvigorated the pool area, and in the weight room, FASTISGNS added creatively branded columns wrapped in vinyl, as well as incorporating perforated vinyl and acrylic with standoffs.
The Result
A must-see project, this transformation increased athletic interest in the facility with all of the desired updates. The process was a positive experience for all and helped build a strong working relationship.