Lilian Faithful
Signage and Décor to Reflect a Unified Brand
The Challenge:
The Lilian Faithfull charity recently rebranded their residential care homes to identify with their new strategic direction, offering more than just homes for the elderly but also a range of new care facilities, including daycare, becoming Lilian Faithfull Care. Having acquired additional care home facilities and launching their new services, the brand needed to effectively notify the local community of their name change and retain the trust that the brand had built under their previous name. Further signage was needed to develop the interior décor of the care homes, creating a relaxed and comfortable environment for residents.
The Solution:
Working directly with the charity's management, FASTSIGNS® developed a range of new, uniform exterior signage for all residential care homes within the group, using a combination of post and panel signs and temporary banners to promote the group's new daycare facility. They also helped make Lilian Faithfull Care's message mobile by using vehicle vinyl graphics to brand their vans.
Taking direction from research into care for dementia sufferers, a range of bold and vivid canvases were developed using suitable scenic photographs to help enhance the residents' sensory experience. The images were printed on to a matte finish canvas to reduce glare and stretched over frames for a clean and contemporary look.
Printed vinyl was used to wrap the lift doors in an effort to disguise the lift entrances and keep residents safe. Similar scenic imagery and bright prints were used for this décor feature.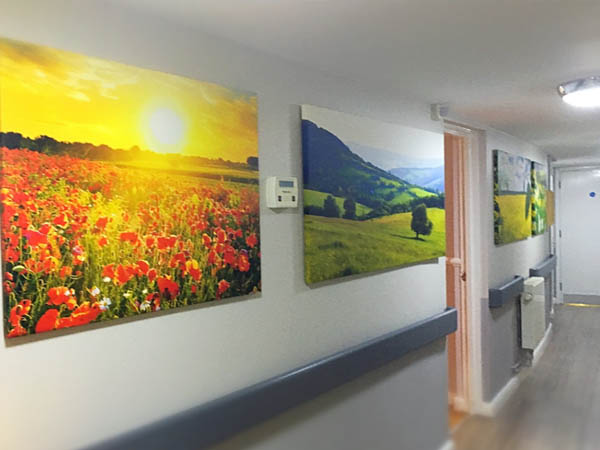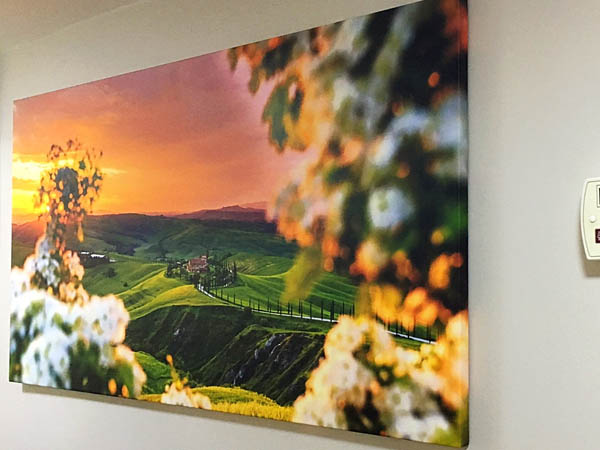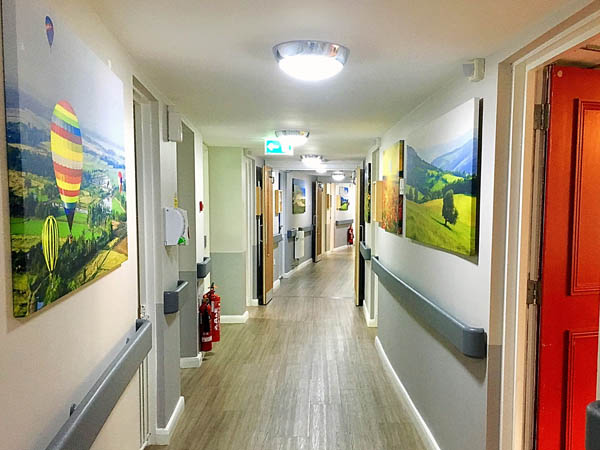 The Result:
The overall development of the exterior signage helped Lilian Faithfull effectively present a unified brand across each of their facilities. In line with this, the investment into their interior décor has improved the overall homeliness of the facilities and helped strengthen the trust between the care facility, their residents and their families.
Ian Baller, Facilities Manager for Lilian Faithfull Care said the lift wraps, "Have had a massive impact for our residents suffering with dementia, who easily get frustrated and confused when they see a lift that they cannot operate.
Disguising them with stunning imagery and pictures has really helped us to keep our residents safe and has also softened an area that previously had quite an industrial feel."
FASTSIGNS Gloucester, UK is owned by David Riddell.