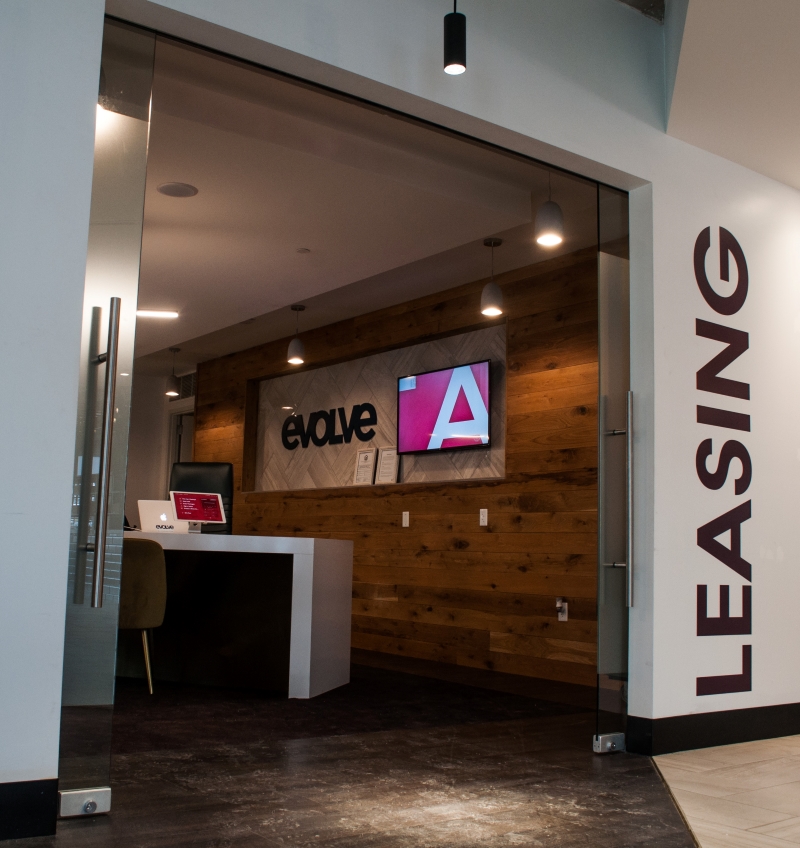 Evolve
Sleek Graphics Help Student Housing Project Rise Above Competition
The Challenge
Evolve is the largest student housing complex in Bloomington, Indiana; it has multiple buildings that encompass a city block. Located in a high-traffic area across from several prime Indiana University facilities, the signs had to follow strict city codes. Evolve needed to build awareness and visibility while maintaining brand consistency across its large footprint.
The Solution
FASTSIGNS® worked with the City of Bloomington Planning Department to understand the sign allowances for large businesses and to keep the new signs and visual graphics for Evolve within the proper parameters, while still ensuring they would achieve maximum visibility for the facility.
Monument signs were added on two busy streets, as well as at the back entrance. Exterior dimensional letters were installed and can be seen by drivers and passersby from each direction, including from those visiting the university athletic campuses across the street.
Directional and wayfinding signs were installed throughout the facility to guide students, visitors and potential residents to the many apartments and facility amenities. ADA and identification signs inside help identify rooms and extend branding. Wall murals incorporating elements of the city of Bloomington and Indiana University were placed around the facility, with an abstract design mural designed for the elevator bay. Frosted vinyl on many of the glass panels and doors adds visual interest, protects students and creates privacy.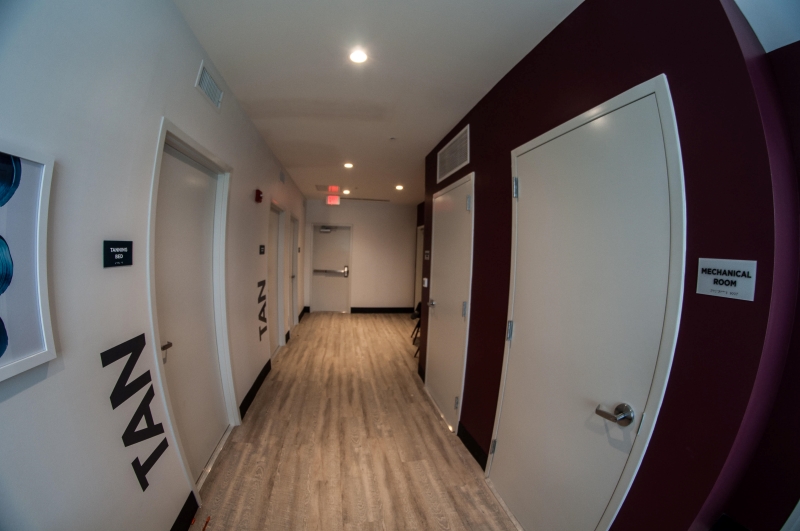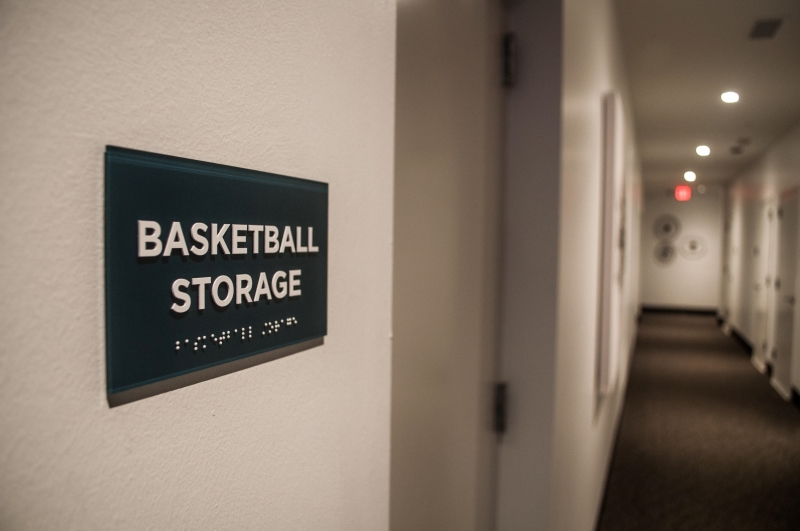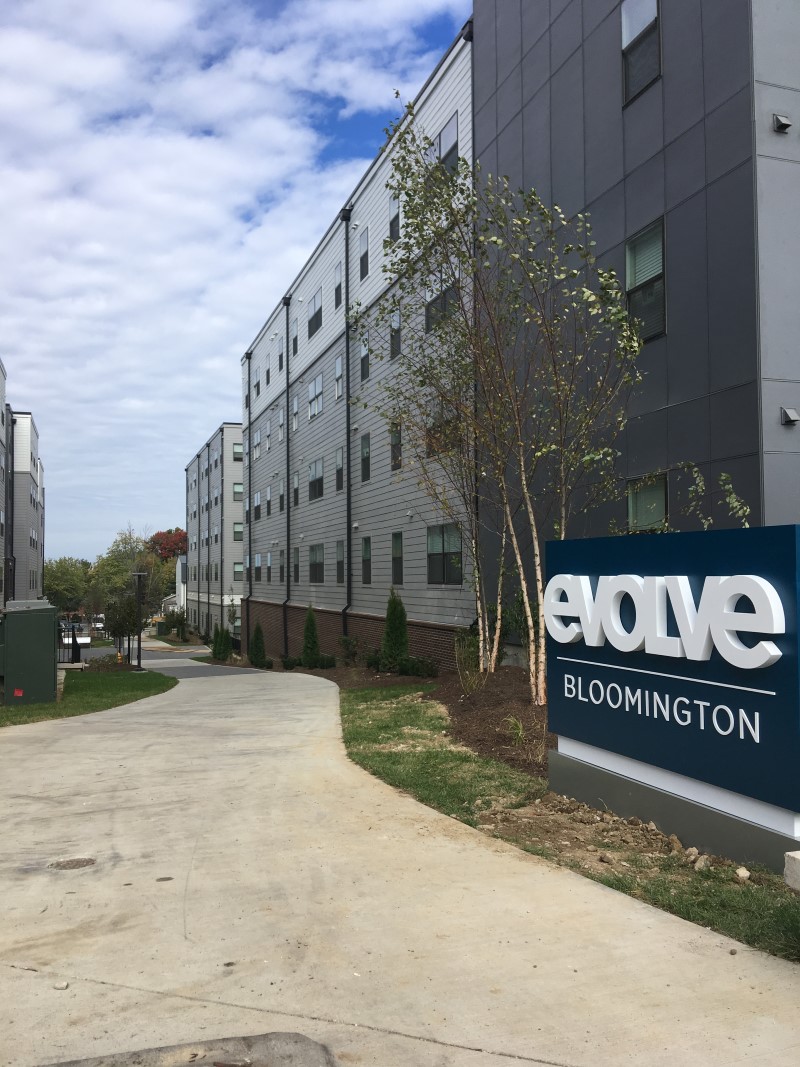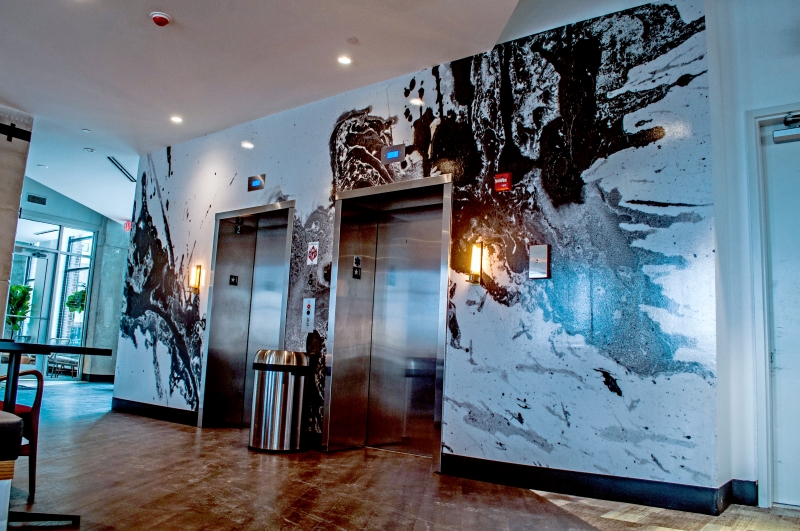 The Result
Over 1,500 unique signs and visual graphics were designed and installed. In a competitive student housing market, Evolve now has the visibility needed, meets city codes and experienced 100% occupancy upon opening.