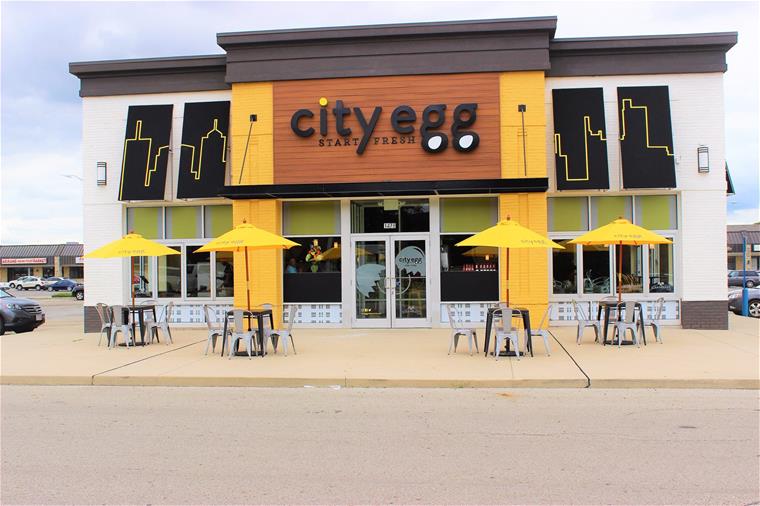 City Egg
Restaurant Concept Becomes a Reality With Clever Branding
The Challenge
When Ten Star Enterprises, owners of the Scramblers restaurants, decided to launch a new restaurant concept, they needed help establishing a name, logo and all of the branding elements for the proposed eatery.
The Solution
FASTSIGNS® presented ideas for names, logo designs, tag lines, menu ideas and ordering processes on design boards to show proposed looks and feels for the modern, new restaurant. The winning selection was "City Egg."
Today, the clean, simple logo is easily replicated across every marketing channel, from signs and print materials to websites and uniforms. Backlit channel letters and a cityscape awning frame the exterior of the flagship location. Inside, vinyl graphics and dimensional elements were added to walls, branded boards featuring products and pricing were hung, and special kiosk counters that extend City Egg's branding and provide a durable surface for customers to place their order were installed. The flagship restaurant welcomes patrons with sign and graphic elements that are interesting and functional in an environment that is bright and warm.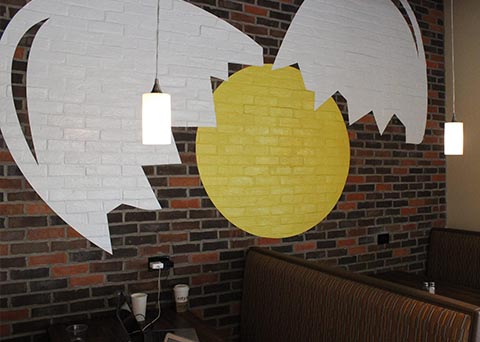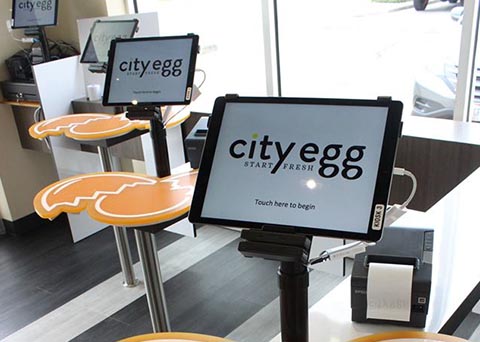 The Result
City Egg receives ongoing positive feedback on the branded decor and sign elements. Following the success of the first restaurant launch, FASTSIGNS created architectural packages that can be recreated for future franchised locations.
FASTSIGNS of Maumee, OH is owned by Karrie Brock and Shannon Benge.