Hendricks Commercial Properties

Increasing Property Value with Highly Visible Signs and Visual Graphics
The Opportunity
Hendricks Commercial Properties purchased and renovated a multi-unit retail property with the goal of increasing the value of the property through the use of visible signage.
The Challenge
Hendricks Commercial Properties met with Victoria Crane from FASTSIGNS to discuss their need for consistent and upscale signage across all of the property's tenants. Since the shopping center's parking lot is located on the second level, Hendricks also needed visual graphics to direct customers to visit stores on the lower level.
The Solution
FASTSIGNS created a plan for the large-scale electrical sign project that included 25 sets of channel letters for the commercial property.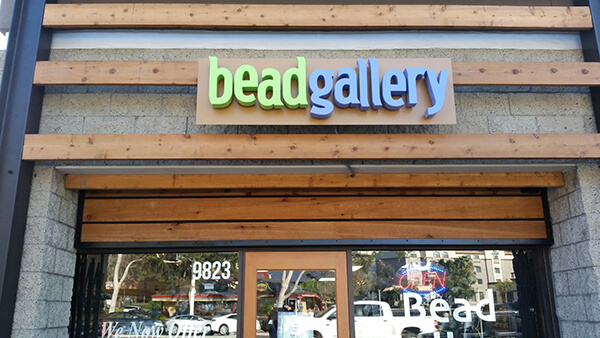 ​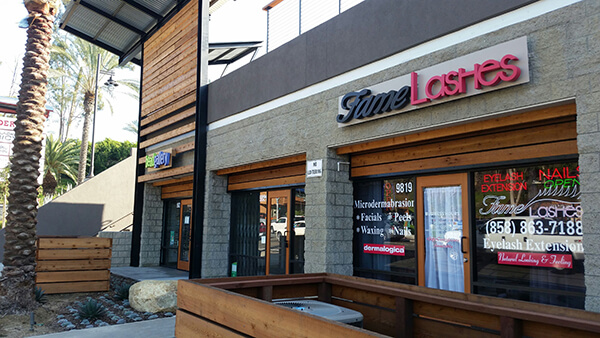 "Before the renovations, tenants had small light boxes obscured by awnings," Crane said. "As Hendricks renovated the entire shopping center, we worked with each tenant to help move the conversation to overall visibility."
Consulting with the shopping center's tenants, FASTSIGNS updated the channel letters to identify each unique storefront and provided storage for the existing signs.
"After receiving an initial design concept for matching aluminum letters in a standard font, the tenants wanted their logos and brand colors," Crane explained. "We recommended colors for each tenant and created fonts for the signage to meet their needs and reflect the logo where possible."
FASTSIGNS completed the permitting needed for the project and created halo lit channel letters for each tenant with a backer to match the wood or stone mounting.
The FASTSIGNS team installed the new identification signs after the tenants chose from various examples of channel letters.
The shopping center is situated on two floors with the parking on the second floor. FASTSIGNS provided a tenant directory sign to help people find their way to the lower level from the upper level parking deck.
FASTSIGNS suggested placement of the directory sign in the parking lot above the stairs to showcase lower level tenants. Crane said, "The new directory sign provides a clean look and a changeable name plate format as tenants rotate."
FASTSIGNS added the required building address signs and address numbers for the building inspection. "We provided hours of operation and window graphics for any tenant that requested the graphics," Crane described.

The Result
FASTSIGNS solved the challenge of providing building signage that creates an upscale, modern look for tenants and helps shoppers as they navigate around the shopping center. The new, halo lit channel letters are visible from the nearby highway as thousands of cars drive by every day and night.
* FASTSIGNS® of Mira-Mesa, California is owned by Victoria Crane.