How Custom Signs and Graphics Can Transform Any Work Environment
Now, more than ever, as companies are encouraging their staff to return to the workplace, it's important to consider strategic ways to make the work environment more welcoming and comfortable while also creating an atmosphere that excites and inspires.
As the discussion around how and where we work continues, with Disney mandating their work week of four days in the office, what can companies do to encourage employees to return to in-person work? Aesthetically and functionally transforming their physical workspace can go a long way to making employees feel connected, engaged and appreciated. Here are five ways this can be done with the help of creative signs and graphics.
1. Visuals help companies connect with employees and inspire them
Custom visuals are an impactful way to communicate your brand personality and inspire your employees. By weaving creative visuals throughout a space, a company can break down barriers, create a more approachable vibe and provide a space that enables employees to build relationships. Whether you need to excite, calm or inspire, you can make an impactful first impression with the help of creative signs and graphics. These applications can even inspire the next generation of tech geniuses, healthcare professionals and business owners to invent, discover, create and change the world.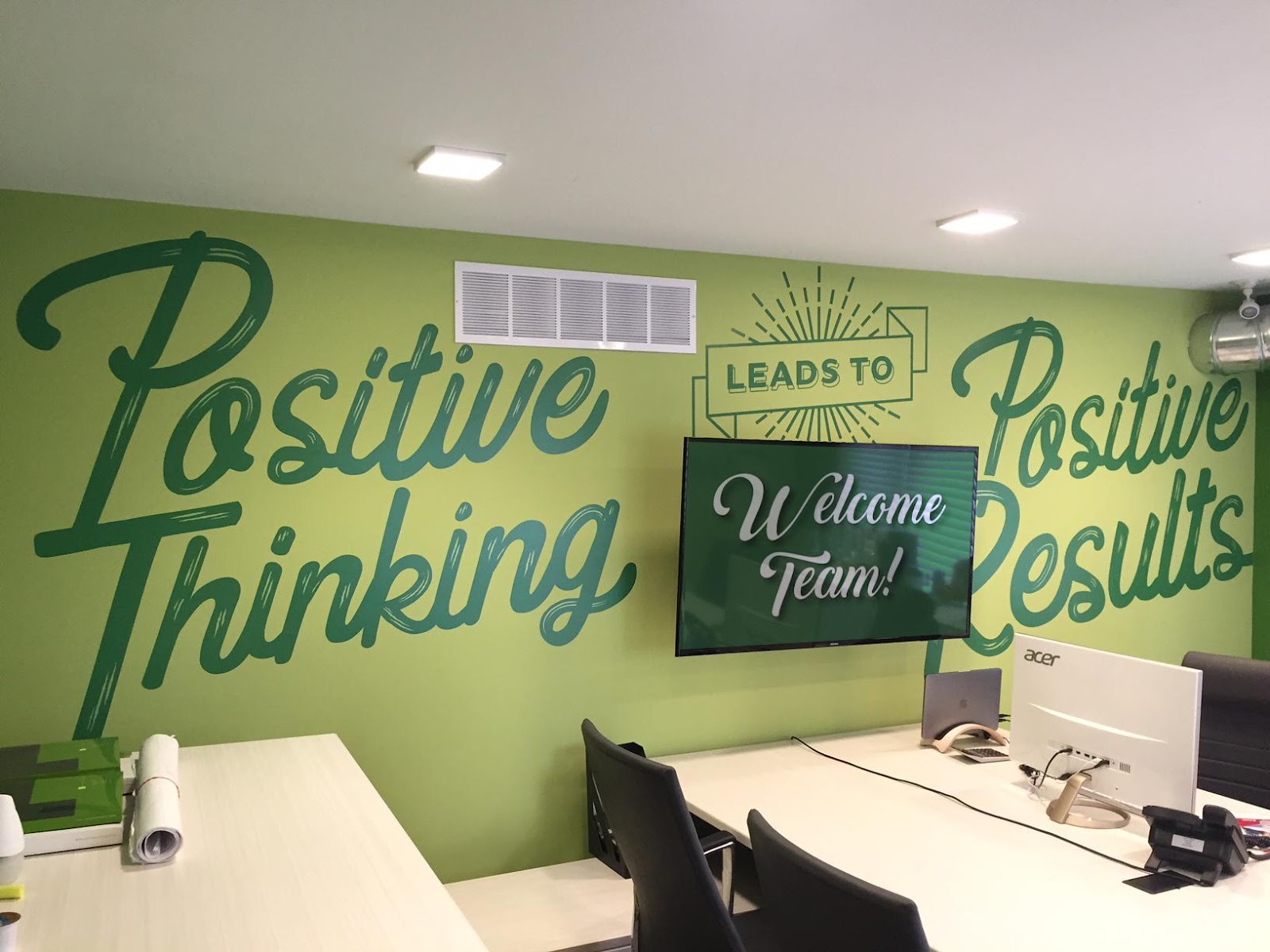 2. Educate about your industry, product or service
Through creative signs and graphics, your company can better educate employees, candidates and visitors on what you provide your customers and the value that you bring. The nuts and bolts behind your business can be brought to life and made easier to grasp through informational graphics. Powerful visuals can be a source of clarity and simplify difficult concepts. And, they can even help peopleretain information for a longer period of time and assist them with comprehension.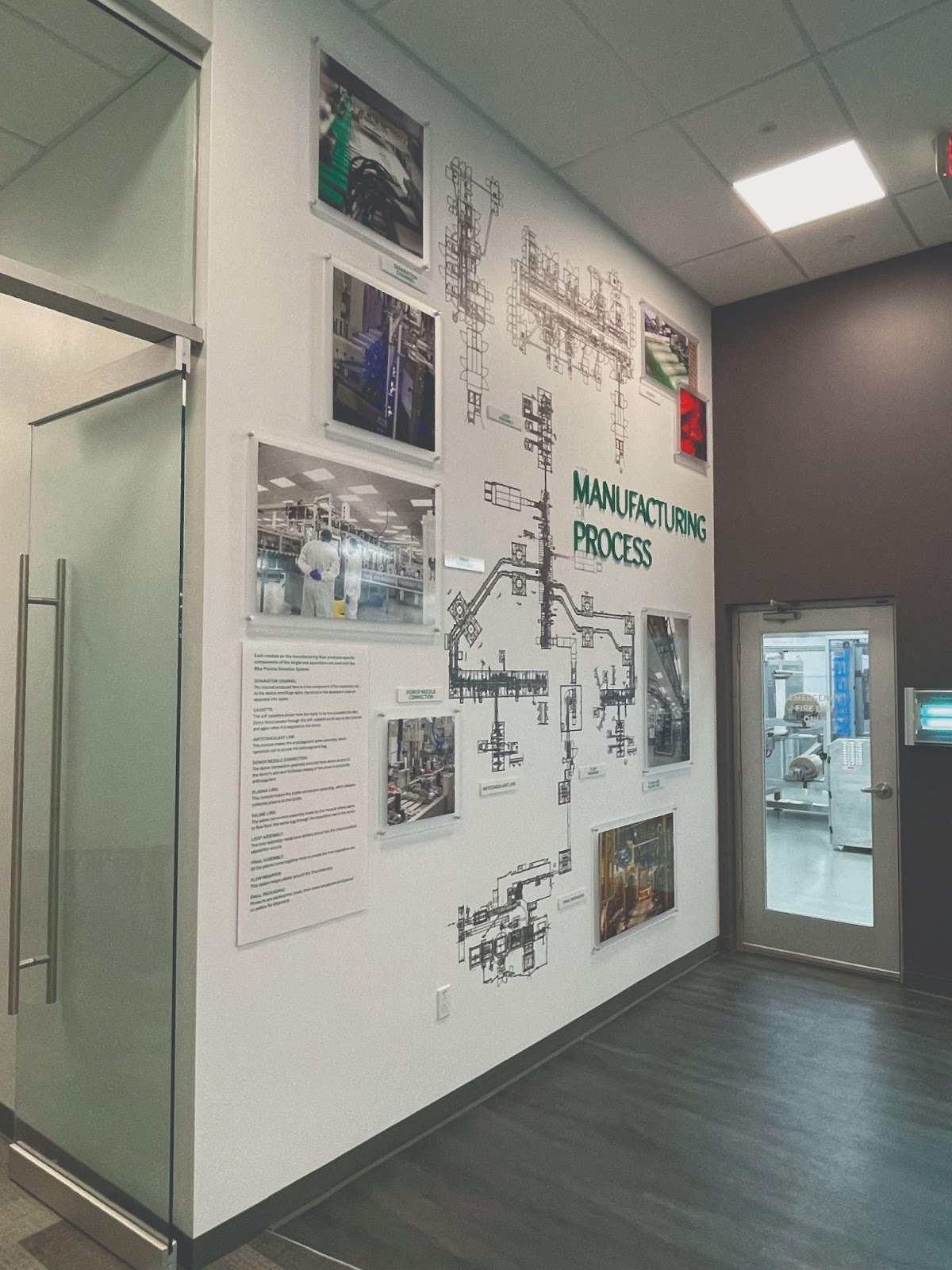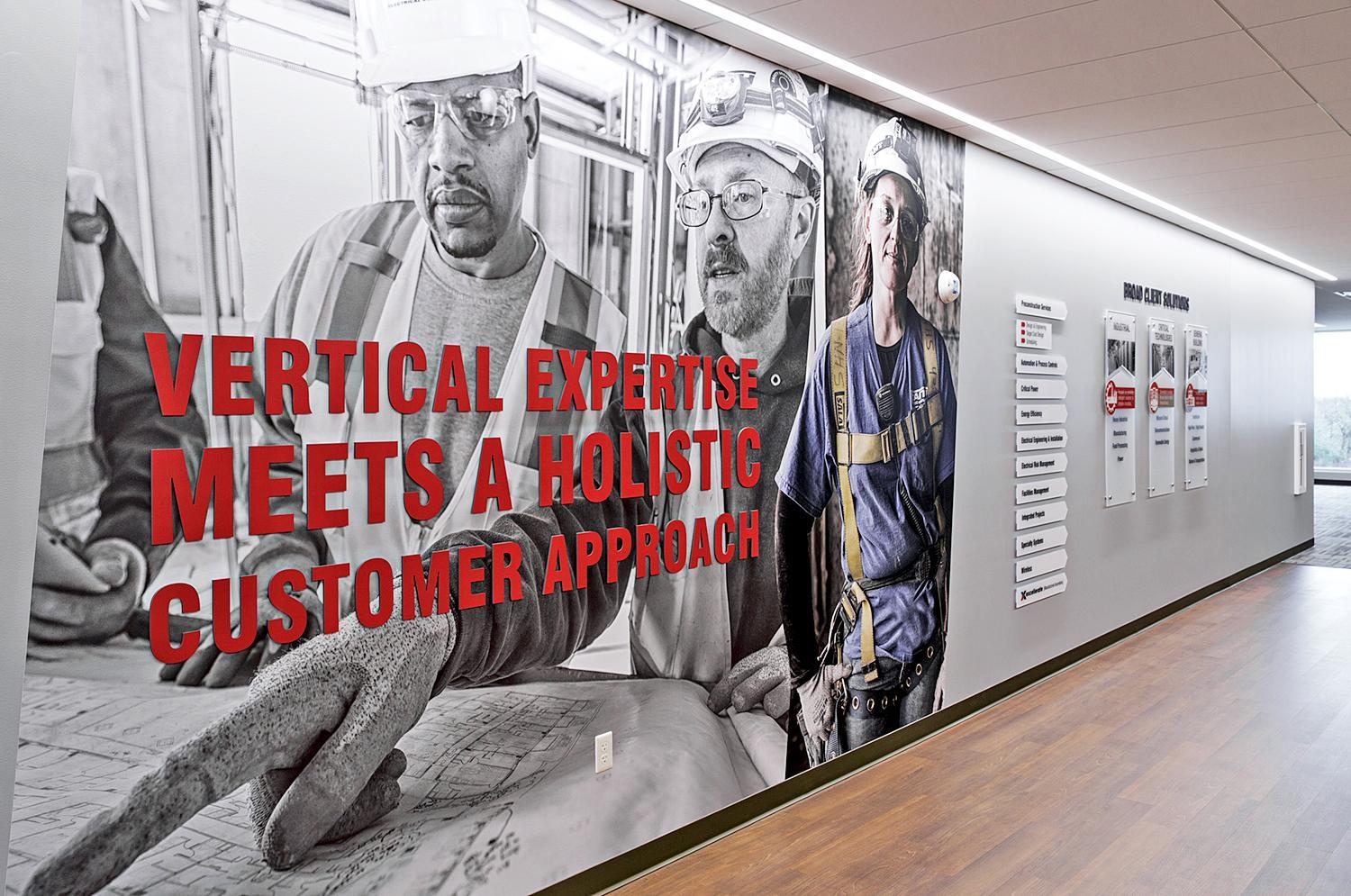 3. Display brand values
Today, people want to do business with companies and brands that they feel are authentic, honest and true to who they are. Core values have the ability to elevateemployee engagement as well as attract great top employees in the market.
Highlighting your core values throughout your office helps people know exactly where you stand and what's important to the company. By displaying these values, you can help current employees stay focused on priorities and acquaint potential candidates with the driving forces behind your business. Branded core graphics also have the power to elicit this immediate connection to your company mission, which enables people to easily visualize themselves working there and have a sense that they belong.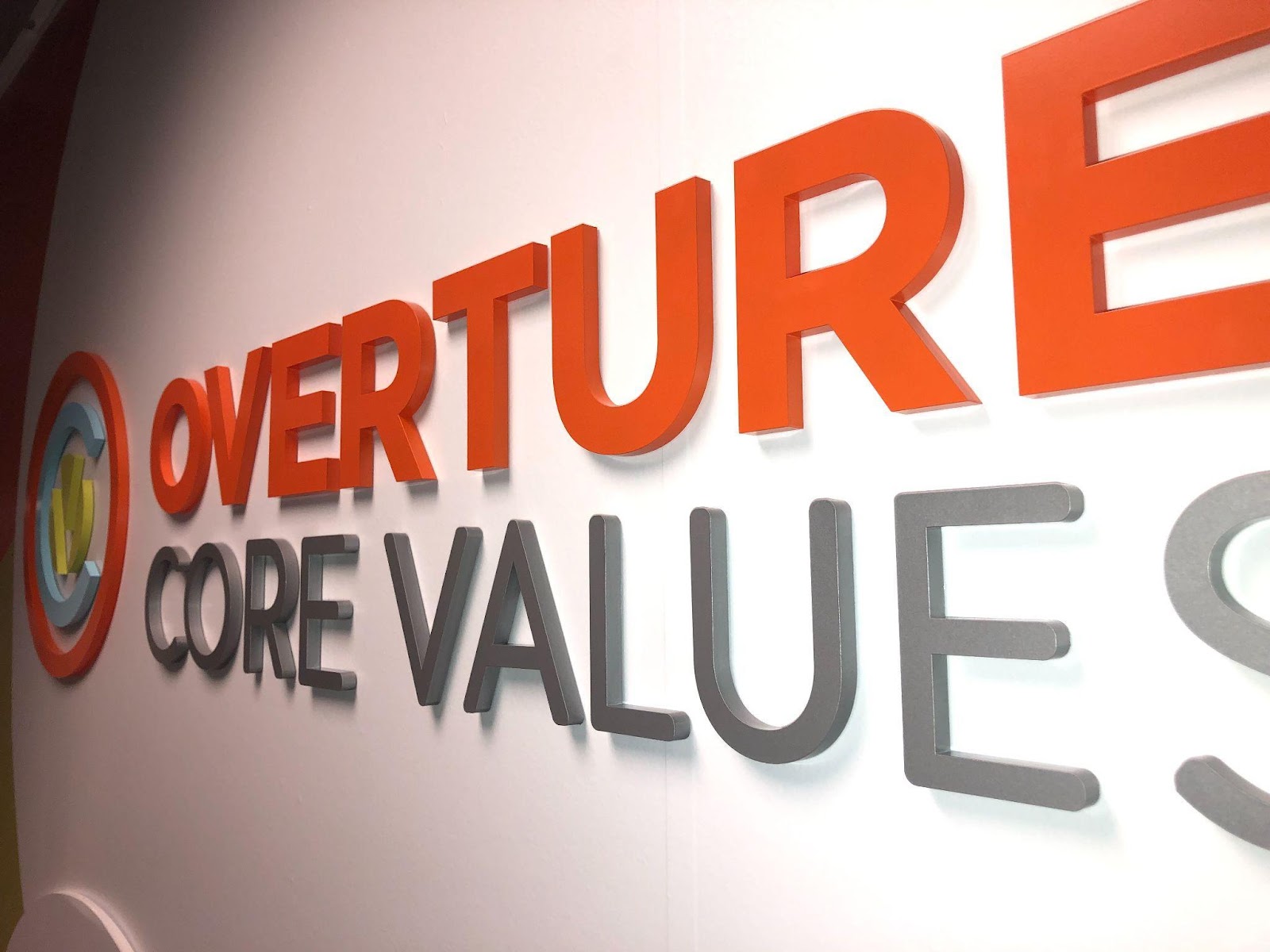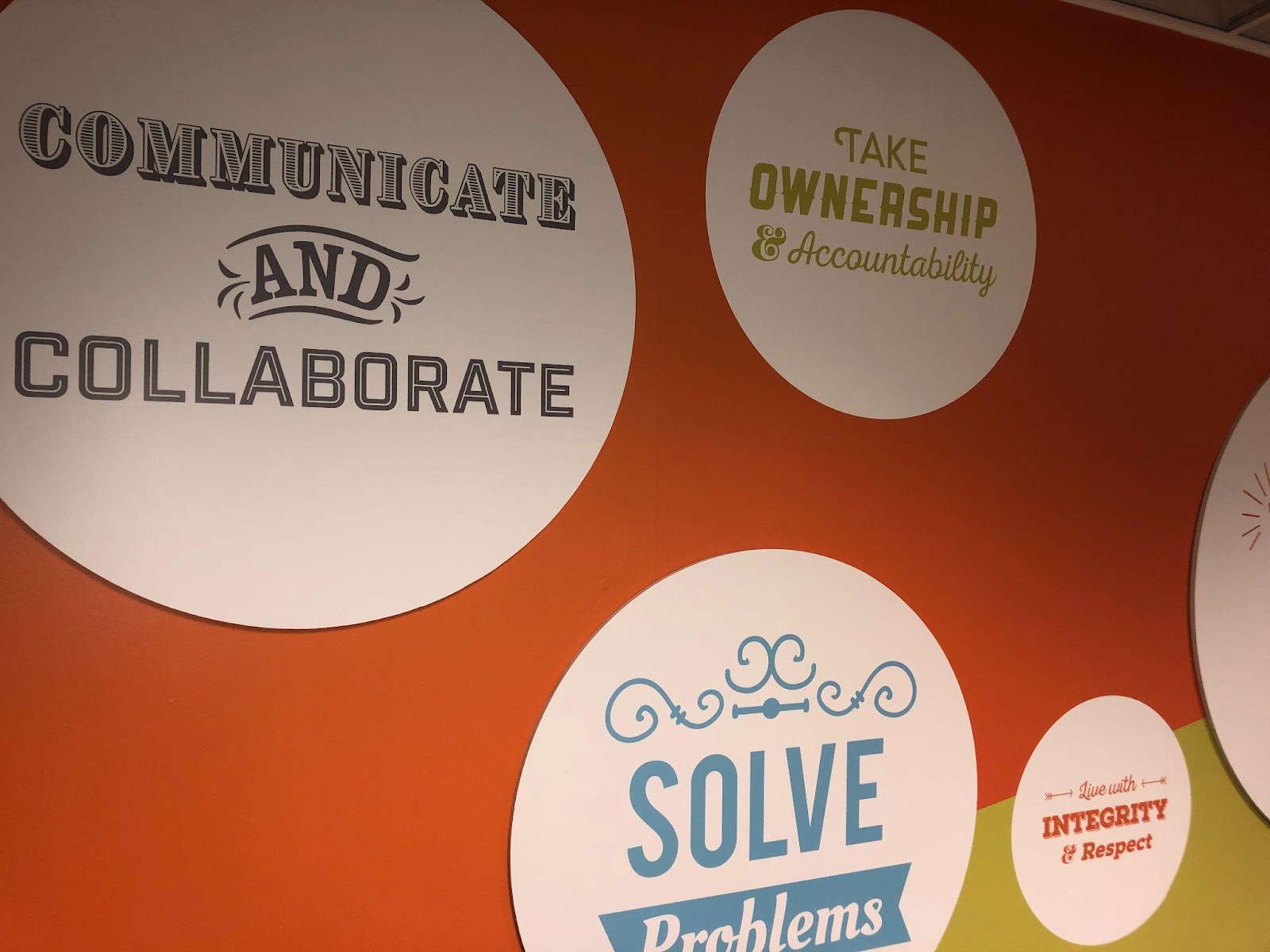 4. Elevate the space with colorful visuals, texture and light
People are naturally drawn to visual movement, color and light. By incorporating eye-catching, colorful visuals or adding texture to a graphic, companies can grab the attention of visitors and liven up spaces for employees. In fact, a more creative environment can in turn, inspire creativity within your employees.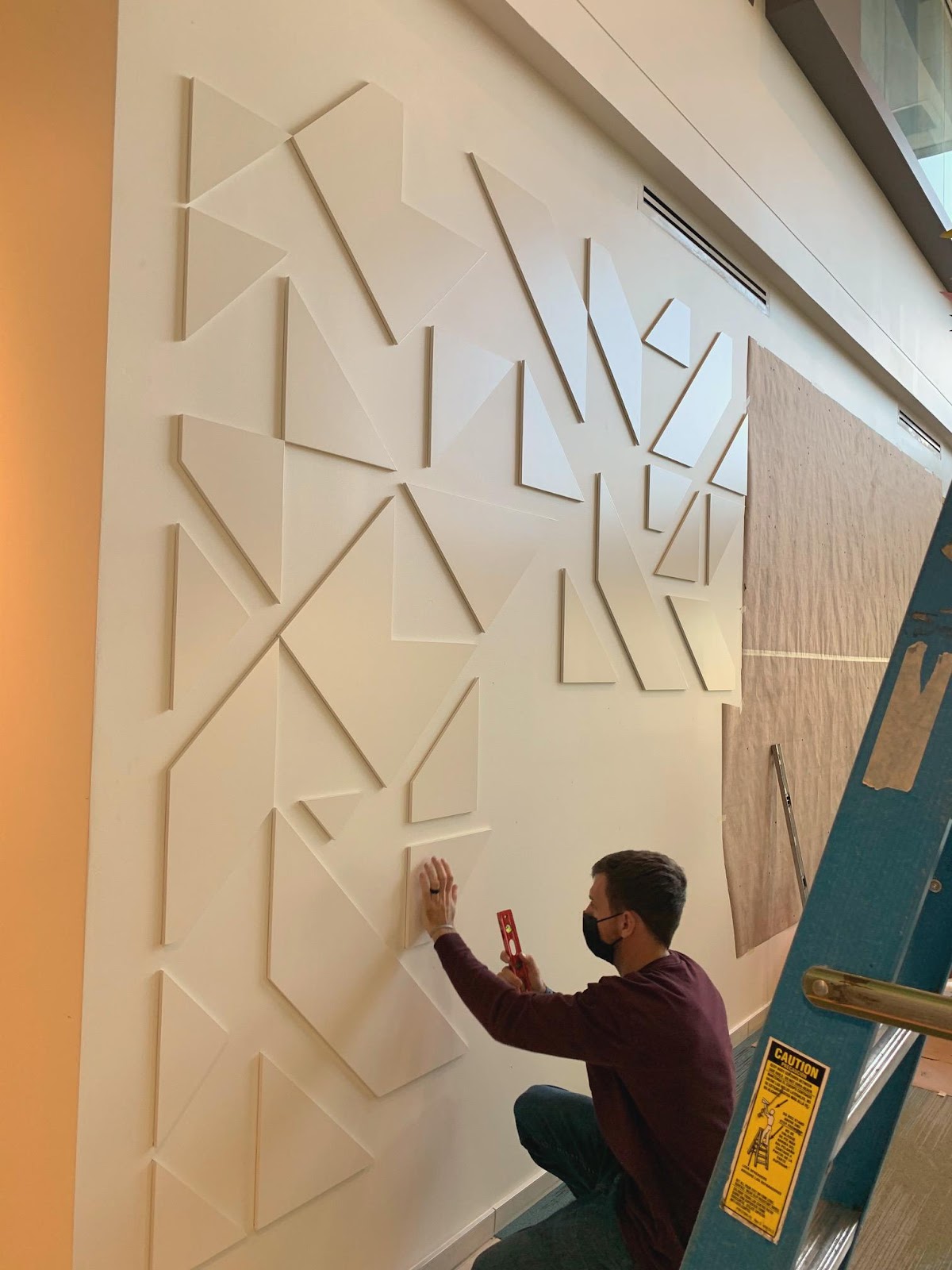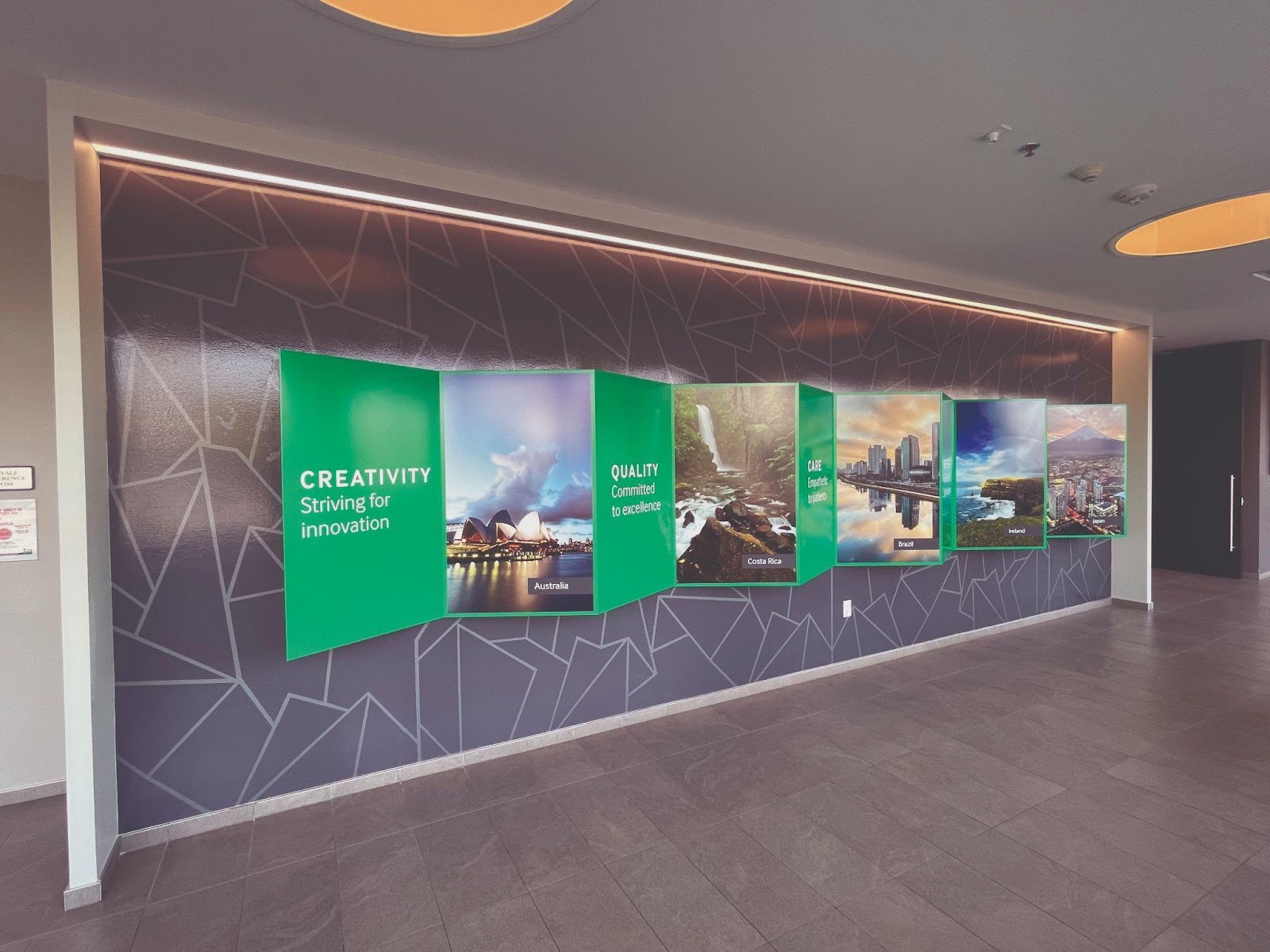 Since effective communication is often visual, short and sweet, color and light can be used to work in your favor when combined with custom signs and graphics. Light brings various benefits, a few of which are emphasizing a message or pointing the way. By using attractive colors, light and texture, it's easier to keep employees, visitors and guests engaged within your space.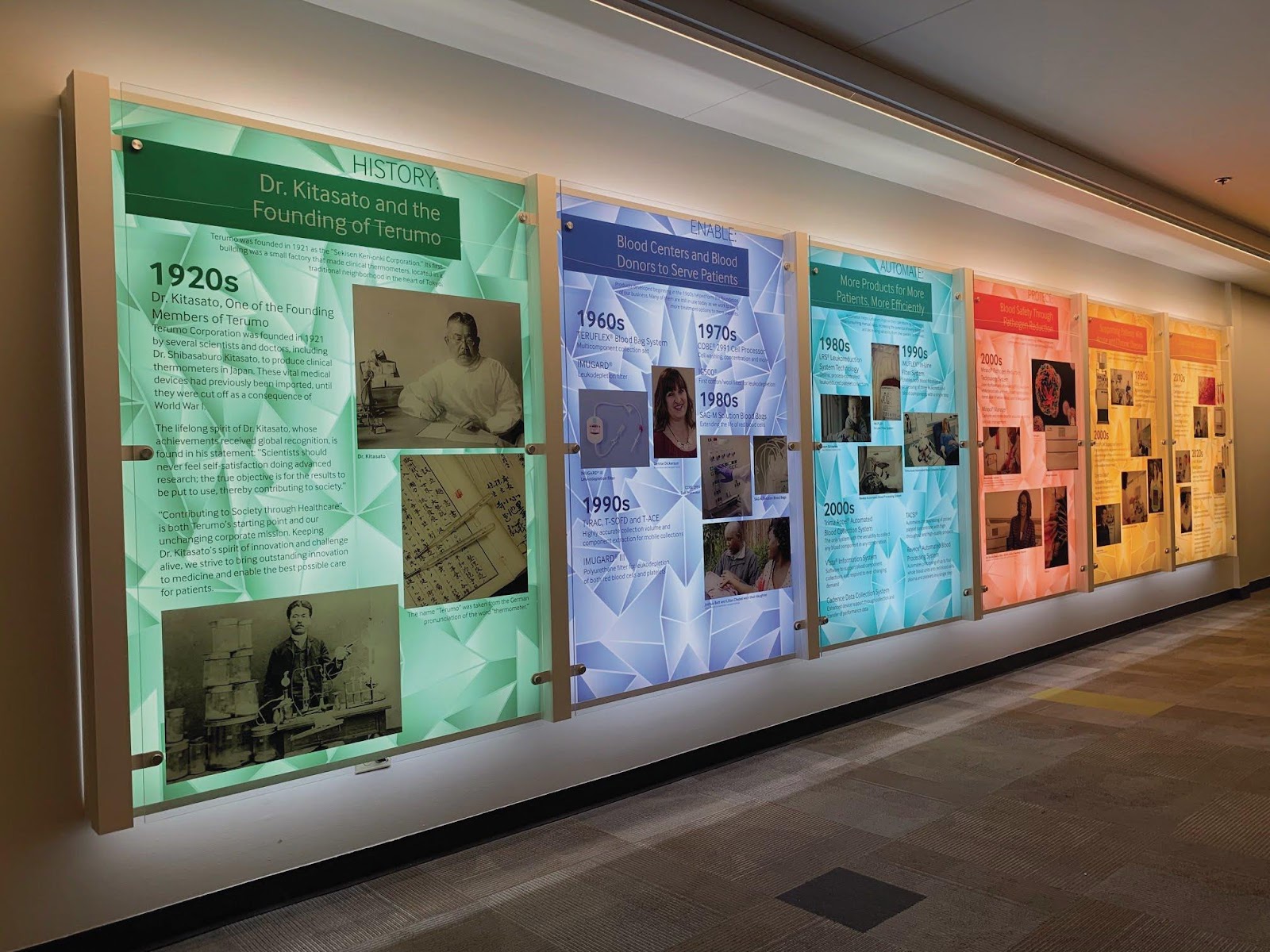 5. Create a Balance of Social, Private and Flexible Spaces
Creating a workspace that motivates employees to return means including both private concentration spaces and collaboration-worthy open areas. One example of this is Google's newly redesigned "Bay View" Google campus with a heightened focus on design and graphics. From see-through areas to closed spaces and even open spaces, this facility, which also includes courtyards and natural elements like wood and light, was created with flexibility and the uncertain future of work in mind.
And flexibility to an employee today doesn't just mean "working from home." Creating hoteling designed office spaces with creative graphics enables people to know where they are and help describe to others how to find them for meetings.
These flexible spaces also provide a sense of ownership within their space. They also create opportunity to collaborate with colleagues (may even foster it!) as well as focus segments when the project permits with flexible seating opportunities. Employees will more likely be motivated to return to a workspace when they are confident that they can both work solo as well as talk with colleagues easily and informally.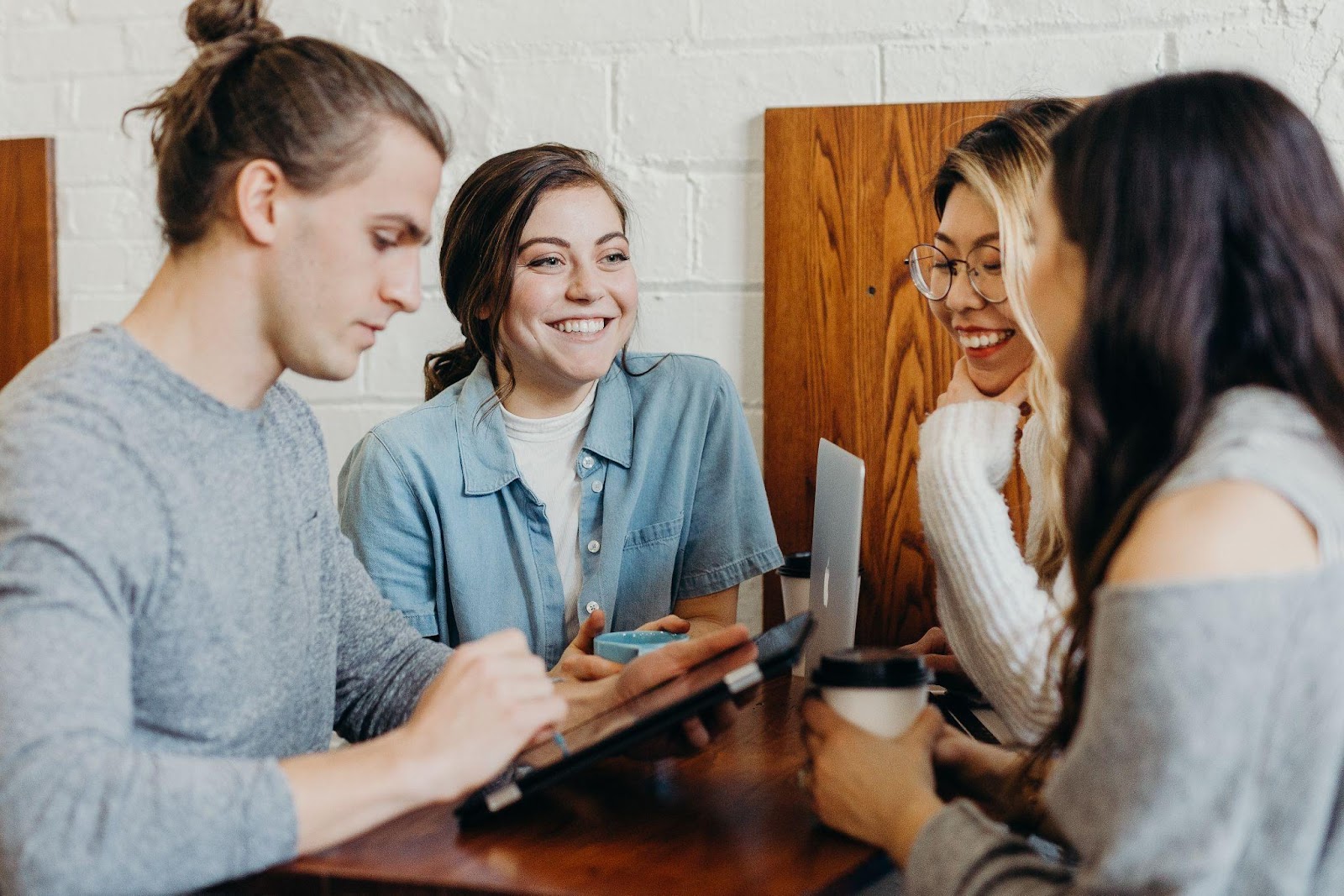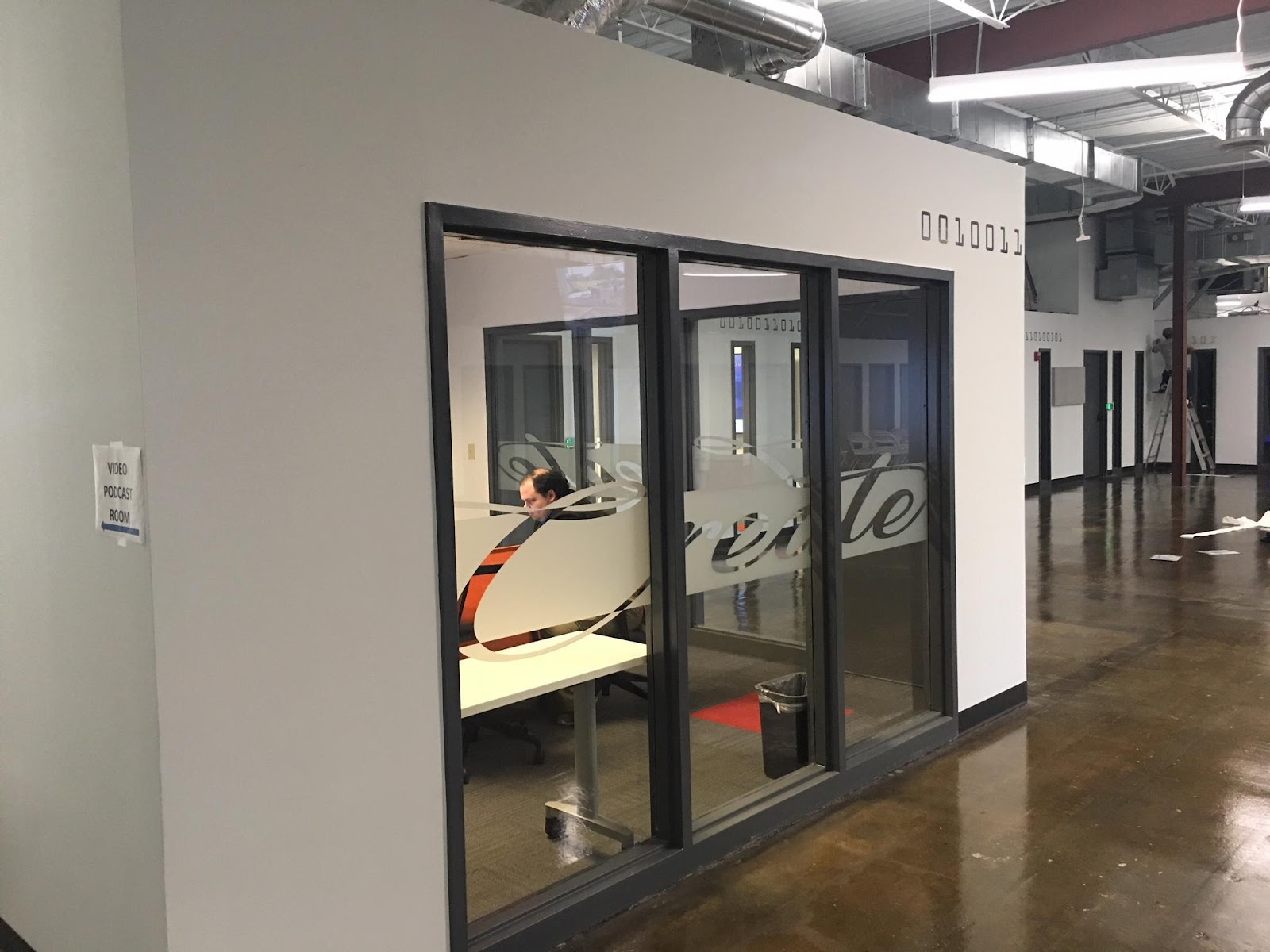 (photo by: Brooke Cagle)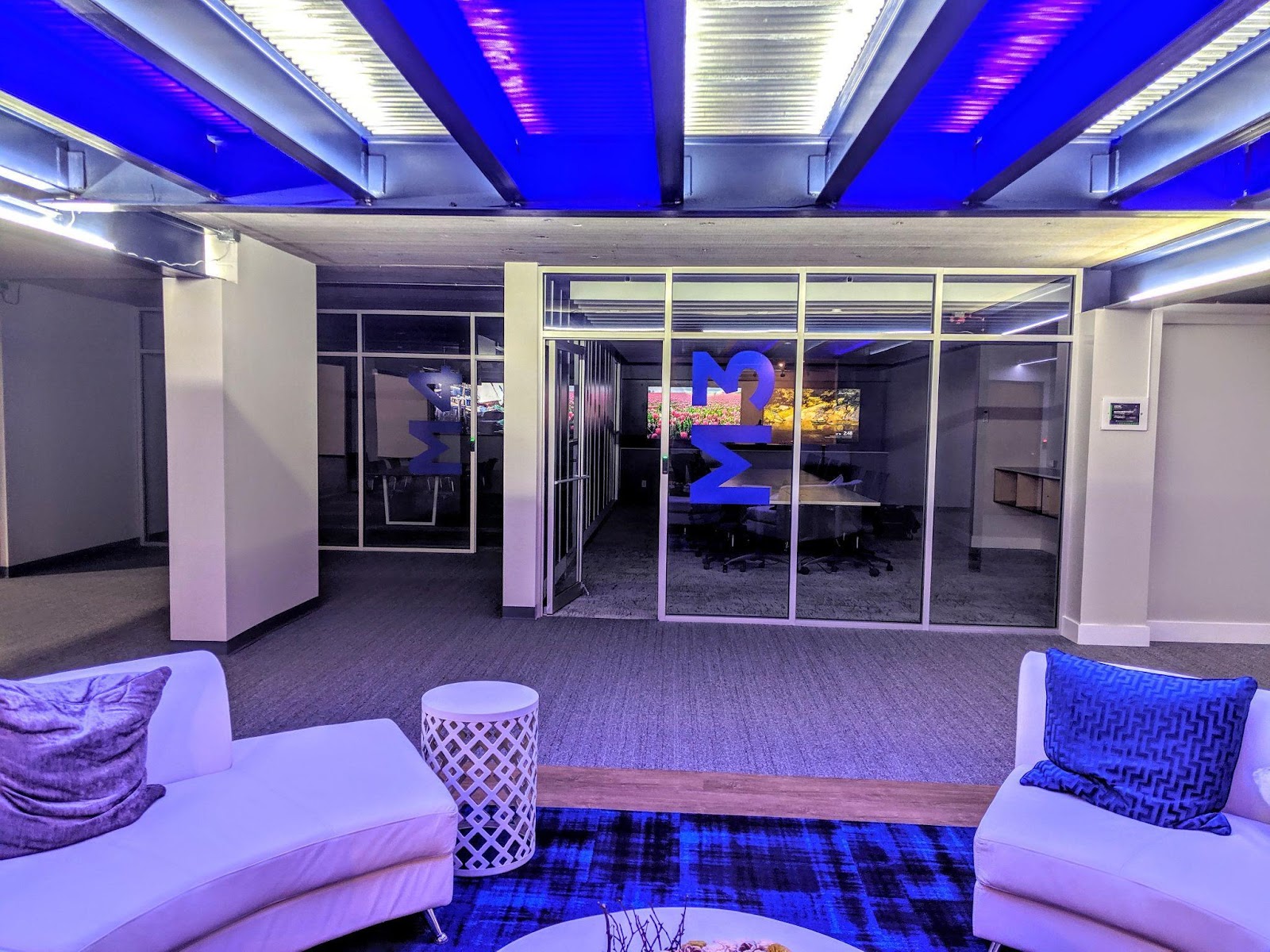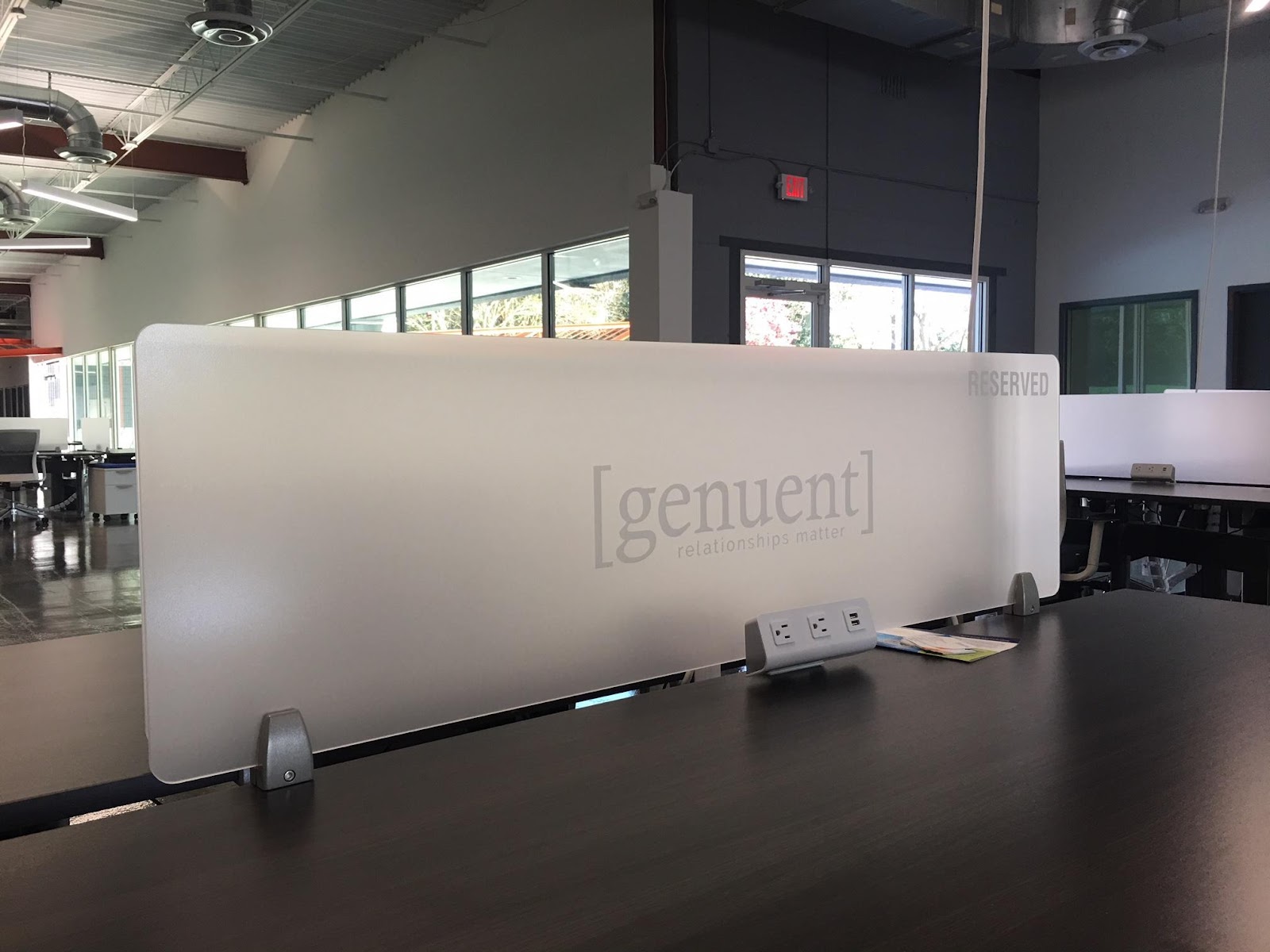 Transforming Your Space Begins at Our Place
True workspace transformation starts with knowing who you are as a company, what you want to communicate to employees and the value you bring to the employee experience. Once that has been established, eye-catching visuals and changes to the workplace environment are the method for communicating those messages. By using creative signs and visual solutions, a company can easily showcase their vision, enhance their facility and elevate the work experience for their employees.
Ready to transform your work environment? FASTSIGNS can help you Make Your Statement today!