Throughout the school year, students, teachers and staff alike spend many of their hours everyday within the walls of their schools and walking throughout their campus. Our surroundings play a role in how we feel and how we are able to focus, and ultimately function. Before the halls are bustling again, now is when administrators can find ways to make the most of the learning environment, creating a positive atmosphere for all. Here are ideas for enhancing your school environment with new school signage.
Classroom Communication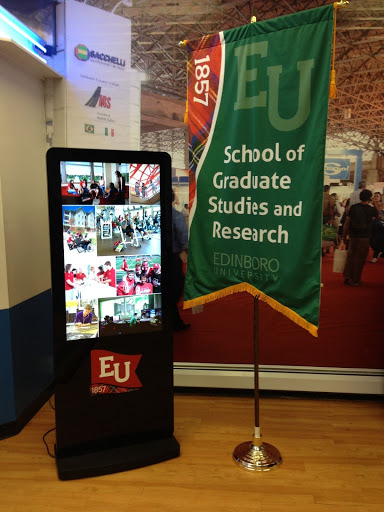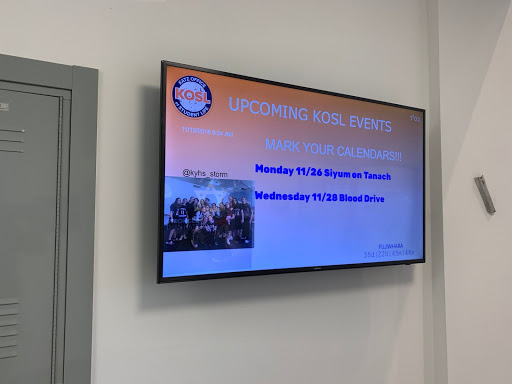 Students are used to communicating through digital devices, so classrooms are a logical place to take advantage of that preference. Digital signs are an ideal fit for classrooms because of their versatility. Daily inspirational quotes, dynamic presentations, personal student calendars, student recognition and daily assignment reminders – digital signs are a one-stop shop for classroom engagement and communication that students, parents and teachers will all appreciate.
School Identity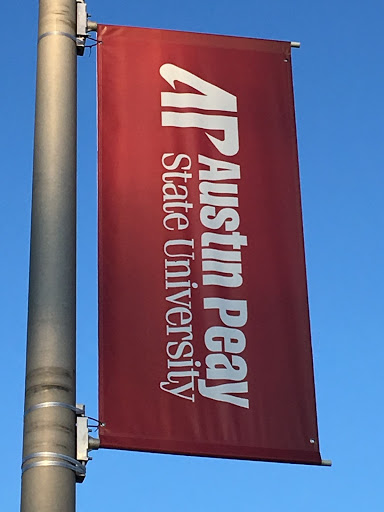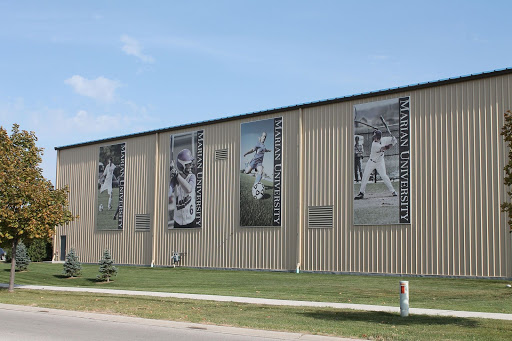 Local schools are an important component to their communities and the families that rely on them. For those who move on to college, it is an experience that students and parents put a lot of time, effort and money toward. Part of both educational experiences is feeling a part of the school culture, whether it's participating in student organizations, athletics or simple school traditions. School banners and signs give that culture a boost. Banners can be used to provide directions, announce events or decorate walkways and streets. Posters and banners provide that perfect bridge between traditional and modern, inspiring nostalgia while also pushing a school's identity forward.
Celebration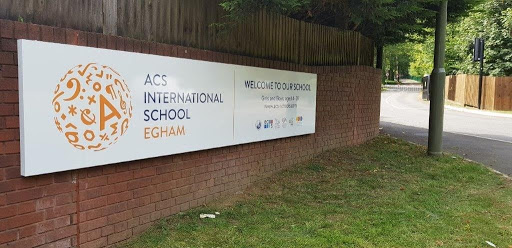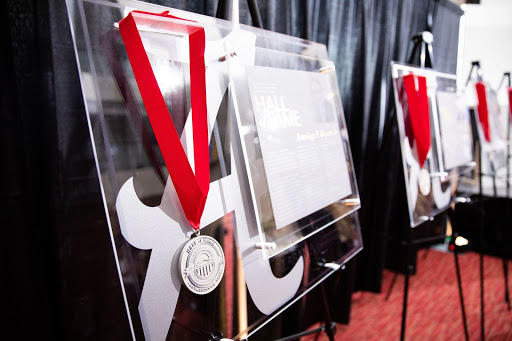 There's no shortage of celebrations on a school or college campus, but don't let the students have all of the fun. Your school has plenty to be proud of, so feel free to let people know with an outdoor building sign or a showcase area just inside the main entrance. Many of these signs for schools are banners and placed on popular buildings or common areas on campus. Do you have a nationally renowned academic program? Or maybe you just received a community award? Show it off. Your students and faculty can be proud, and visitors will be impressed.
Transform Available Surfaces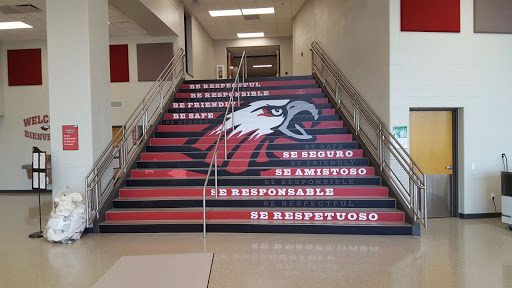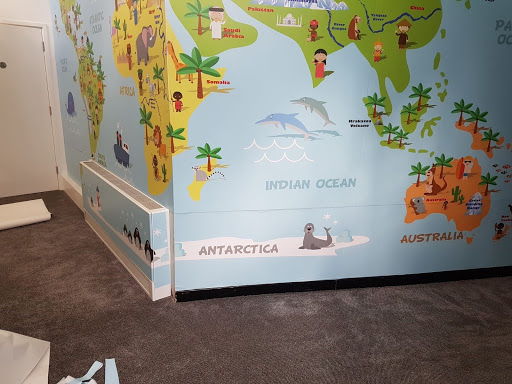 There are a number of available surfaces on campuses that are underutilized. With so many walls making up classrooms, hallways and offices, why not make the most of them? Add a wall graphic depicting famous historical figures to help children remember names, dates and important quotes. A wall mural at the back of a science classroom showing important scientific breakthroughs throughout history can reinforce material being taught. With new breakthroughs in vinyl technology, graphics can be applied to almost every type of wall, including cinder block and heavily textured walls—even lockers.
Floors are another surface that commands a lot of real estate, and with non-slip floor graphics or digital projection, schools can create a learning experience while students walk through the halls. Stairs and tables can also be transformed to show off school pride with imagery of a mascot, or to simply add a touch of whimsy to an unexpected place. 
Honors and Donors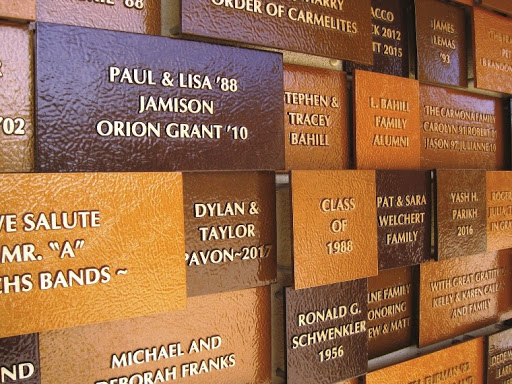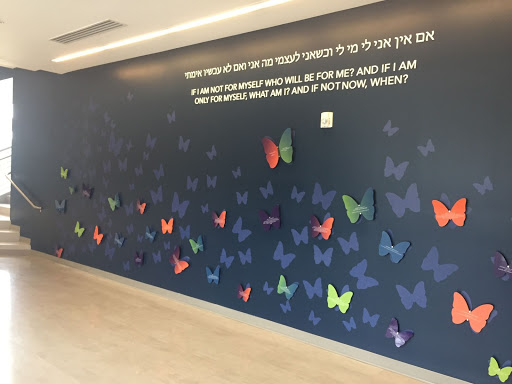 After their days are done, some students will find ways to give back to their school or university. Setting up an honor and donor wall is a classic way of recognizing student achievement and those who donate their time and money to the school. Many schools build small monuments complete with plaques, photos and stories of the past. These serve as a nice shout out to former students, motivation for current students and an attractive addition to any school environment.
School buildings and campuses are a blank canvas for visual opportunities that are often overlooked. Balance the need for communication with a little creativity to make the most of your school's sign and graphics. In the process, students and teachers will benefit from a more refreshed surrounding. Not sure where to start? Get in touch with your local FASTSIGNS for help. 
Related Articles:
Cultivate Creativity and Promote Safety with Back to School Signs and Graphics.