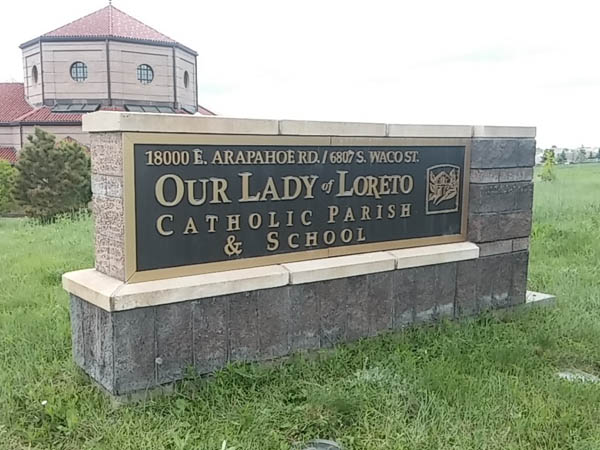 Our Lady of Loreto Catholic School
Signs Enhance Communication and Traffic Flow on Campus
The Challenge
Our Lady of Loreto Catholic Parish and School had an expansion building and gymnasium built for its growing student body. The new facility needed signs and graphics before it could open its doors to students.
The Solution
FASTSIGNS® replaced the monument sign using stone that coordinates with the building exteriors on the campus and helps guide people to the entrance. Directional and wayfinding signs were placed throughout the exterior and interior to more effectively move students, faculty and visitors around the campus.
Our Lady of Loreto's mission and philosophies were displayed on acrylic standoffs on one of the main walls at the entrance of the new facility. These wall decor pieces were designed and installed to provide easy access for changing as needed. FASTSIGNS® also provided a wall-mounted cabinet sign, stand-up banners, identification and room signs, and informational and memorial plaques. A new information wall cubby system was created for handouts to stay organized, replacing the previous setup of pamphlets cluttering and covering multiple tables making it difficult for visitors to find what they wanted.
To help promote the new "Blue Angels" logo, a large wall graphic was installed in the gymnasium.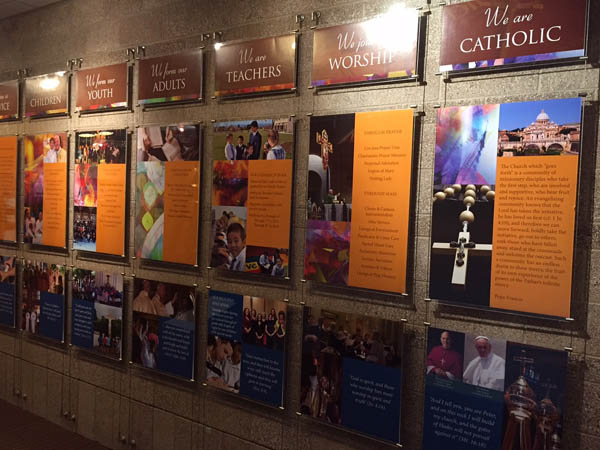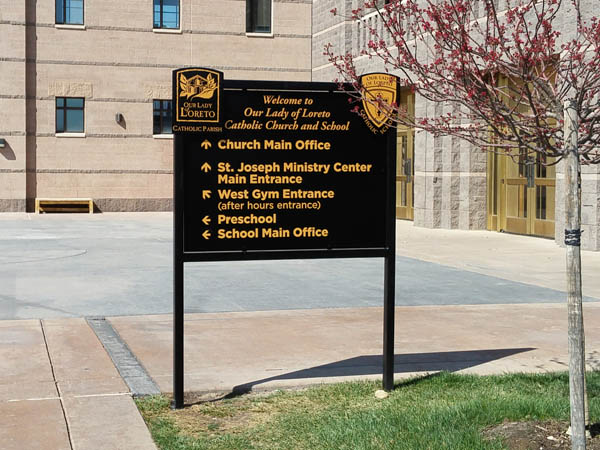 The Result
The church community, students and visitors are provided an enhanced wayfinding experience. Information is easier to access and share, boosting participation for a variety of school events. The signs and graphics at the new student facility complement each other with the goal of instilling a sense of pride.
FASTSIGNS® of DTC, CO is owned by Carmen Rentzios.