SCRAM Crawling Insect Killer
Case Study: Creating a Killer Brand for SCRAM Crawling Insect Killer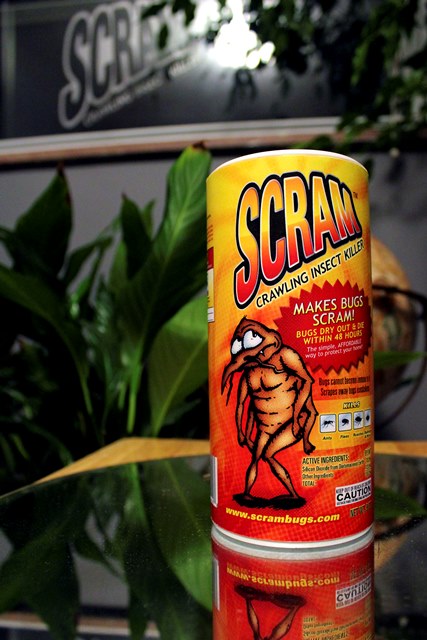 The Opportunity
SCRAM Crawling Insect Killer offers an affordable, organic and safe pesticide. To launch their product, the company needed to create and build their brand, so they called their local FASTSIGNS for help.
The Challenge
FASTSIGNS needed to create the entire design strategy for SCRAM Crawling Insect Killer, including brand identity, packaging and online and print media. Their goal was to communicate SCRAM's message through brand design and innovative marketing solutions.
The Solution
Working closely with their client through meetings, research and brainstorming, the design team at FASTSIGNS developed the brand's concept. Once the logo and artwork were finalized, they implemented it in various graphic solutions.
First, the label was designed for the insect killer's packaging. Because of the nature of the product, the label needed to comply with the Environmental Protection Agency's guidelines and include supplemental chemical information and instructions. FASTSIGNS accomplished this all while designing an effective and eye-catching product label. Some states' EPA requirements are very stringent, so FASTSIGNS had to modify the label design to meet different states' guidelines.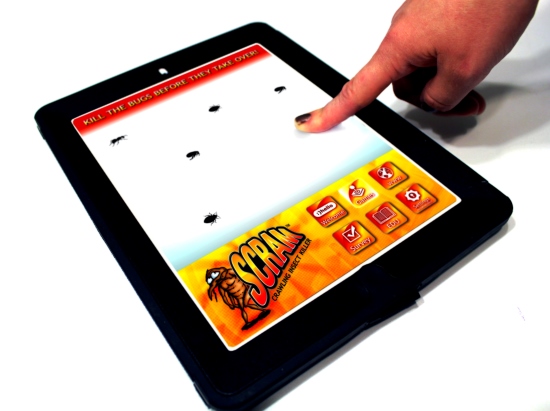 To increase awareness for the product, FASTSIGNS designed a variety of visual communications pieces including yard signs, cut-outs, vehicle decals and unique advertising posters, all emphasizing the brand's message. The yard signs and vehicle decals specifically highlight the affordable price and that it was made in the US. Branded coupons the size of business cards were also created to further promote the product during networking events or in-store promotions.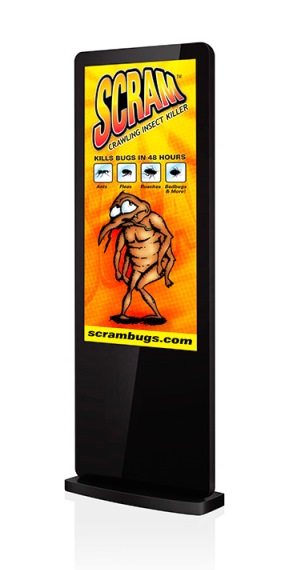 On the posters and small promotional cards, FASTSIGNS included a QR code which viewers can scan on their smart phones and be taken directly to the website via their mobile devices.
In addition to creating SCRAM's brand identity, FASTSIGNS also designed the creative elements and provided the photography used for the website and the iPad application.
The Result
The founder of SCRAM Crawling Insect Killer was thrilled with the FASTSIGNS branding solutions from start to finish. Originally approved in 12 states, SCRAM is now approved and available is all 50 states in the U.S. SCRAM's website and Facebook have launched using the initial branding created by FASTSIGNS, and the product's awareness continues to increase.
FASTSIGNS® of Cincinnati – Mason is owned by Jon Blum.