First celebrated in 1995, Employee Appreciation Day falls on this Friday, March 6th. It's hard to overstate the positive influence managers can have by communicating to employees that their hard work is valued and appreciated. According to a report by Bersin & Associates, companies with highly effective recognition programs have a 31% lower voluntary turnover rate than companies with ineffective or no recognition programs. The same report shows organizations where recognition occurs enjoy approximately 14% better employee engagement, productivity and customer service. So instead of bringing in bagels on March 6 think about using some of these creative employee appreciation ideas to show how much you really value the skills, enthusiasm and talent of the people who keep your organization moving forward.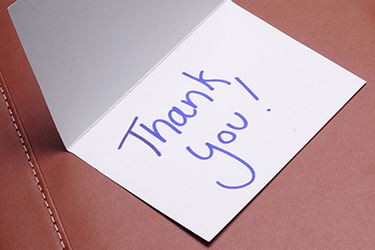 The Gift of Time
Consider a two or four hour "Free Pass" for employees to use however they choose during normal working hours. Instead of leaving the passes on desks call a meeting with the group at the end of the day so you can take the opportunity to call out individual and group goal achievements. You may want to include some "fine print" on the certificate such as pending manager approval or that an entire team can't use the certificates at the same time to avoid any disruption in workflow. This idea has no overhead and allowing employees to duck out on the first gorgeous afternoon in spring or to see their child's dance recital will leave a lasting sense of satisfaction.
The Office Office Olympics
Fans of the long-running sitcom The Office will fondly remember the "Office Olympics" episode where the Dunder Mifflin-ites compete in made-up events with common office supplies. Setting up your own Office Olympics for the last two hours of the day could be a great team-building exercise and fun way to show your appreciation.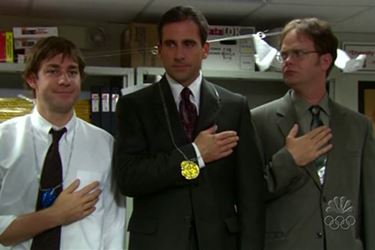 You may want to stay away from "Flonkerton," or a race around the office with paper boxes strapped to your feet, but other less dangerous events might include Whiteboard Pictionary, Deskchair Races and Olympic Trivia. Check out Baudville's ebook with instructions for these events and more. Make sure there are prizes at the end for the winning teams (along with a little something for all employees such as a dessert spread or branded promotional items).
A Learning Experience
Focus on accomplishments in and out of the office with an all-day meeting where each employee presents briefly on their passion. The only boundary is the topics have to be something they're very proud of having participated in or accomplished. They could choose to share anything from the new technology tool they developed for the company to photos of their first born child. The idea is to allow them to share what really matters to them with fellow employees and management. There's an additional bonus for managers in that they can gain some insight into skills or interests they may not have known employees possessed.
Connect with the Mission
If your organization is service-based you may think about allowing your employees to feel like a respected customer for the day. A car dealership may provide a free detailing, car wash and gas fill-up to each employee. A restaurant may close for the night and invite guest chefs, waiters and bartenders to provide a great meal for the staff. A hotel may provide a transferrable free night's stay in an affiliated property.
As an added bonus experiencing the service they provide from a customer's point of view may give your staff members insight into their own performance and how customers perceive them.
Here's a few final tips to consider for a successful Employee Appreciation Day:
Don't forget virtual employees and contract workers. Many organizations today have remote employees or contractors who feel like part of the family. Be sure to send them at least an e-card if you're celebrating with in-office co-workers.
Never undervalue a handwritten note. Writing each employee a sincere note about how his or her work is important can go a long way toward building organizational loyalty.
Encourage employees to recognize each other as well. Provide blank cards or small gifts for employees to exchange with their co-workers who inspire and motivate them.
Resources:
https://www.bersin.com/News/Content.aspx?id=15543
http://theoffice.wikia.com/wiki/Office_Olympics