When employees and visitors walk around your business, what do they see? Is your company culture clearly reflected throughout your location? Or do people see blank walls and generic décor?
Communicating your company's core values and brand messaging in multiple places can help reinforce your culture and make a positive impact on employees and customers alike. Take a look at a few creative ways Northgate Arinso-Jacksonville (NGA) extends brand messages throughout their corporate headquarters. 
Wall Graphics
NGA's core values and brand images are prominently displayed throughout their space using wall graphics and dimensional letters, which helps reinforce their company purpose.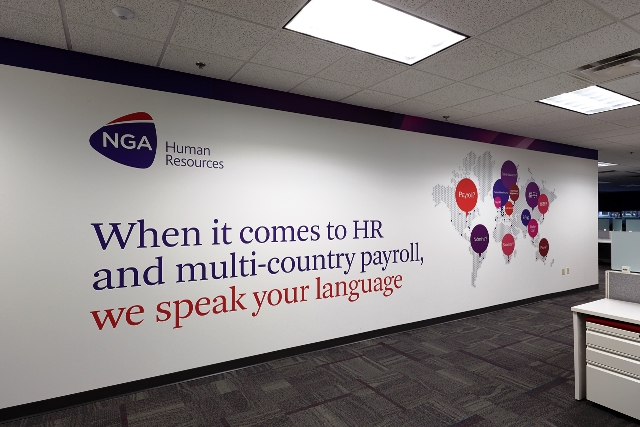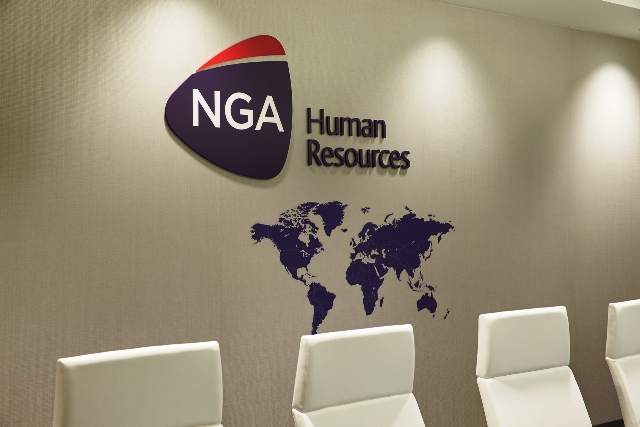 Wayfinding Signs
Branding is also incorporated throughout NGA's office wayfinding signs, which includes hanging ceiling signs to identify company departments; custom room identifiers on standoff acrylic plaques; maps and directory signage; and a branded desk numbering system for each employee.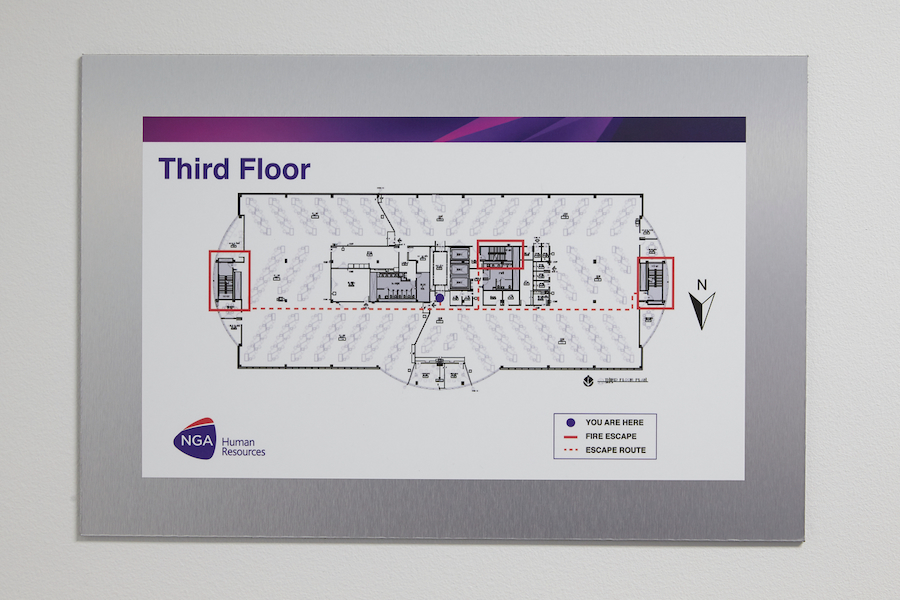 Interior Décor Graphics
In employee break rooms and common areas, employees can enjoy interior décor graphics that transform the space. For example, a nature scene displayed on a floor-to-ceiling wall mural helps keep employees inspired and relaxed.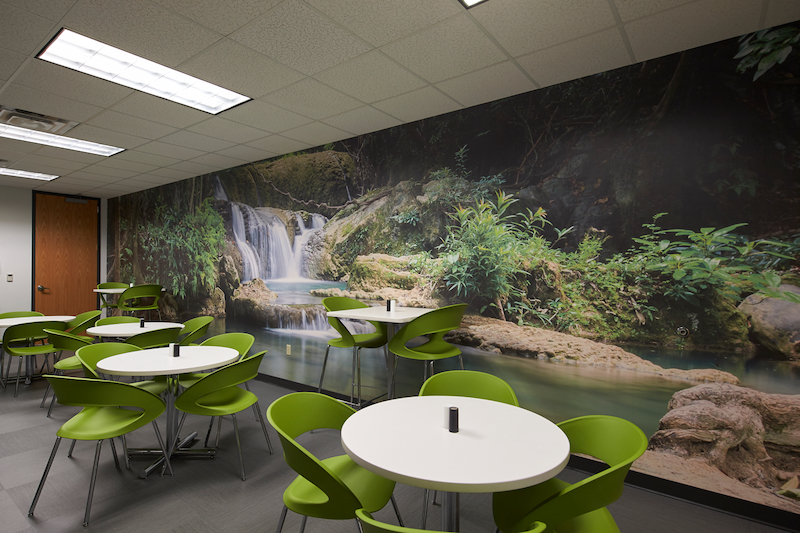 Glass Imagery
Etched vinyl graphics were applied to glass surfaces to create privacy for employees and to block out unattractive window views while allowing natural light to filter through. In a training room that overlooks an outdoor generator, interior window graphics displaying a downtown cityscape were used to create an alternative view and transform the room. NGA's branding is also displayed on interior glass doors and wall using frosted window graphics.
Ultimately, employees at NGA are surrounded by graphic reminders that they work for a valuable and growing organization.
How does your company build culture and reflect core values? Share your best practices and ideas with us by leaving a comment on our FASTSIGNS Facebook page or via Twitter @FASTSIGNS.