It's time to lock in your "YMCA" dance as the celebrations begin and wedding season gets into full swing. While guests get to enjoy the final product, wedding planners and families spend months planning the perfect party. Choosing a date, booking a venue, hiring a photographer, designing invitations – the list of decisions goes on and on. Every couple wants their special day to be an experience that they and their guests will never forget. For many couples, that means making their ceremony and reception a one-of-a-kind event, where customization trumps all. That customization is especially important in décor, where wedding signs can take a wedding celebration to the next level. Here are a few of our favorite wedding sign trends.
Big Color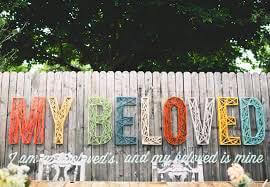 Photo credit: The Knot
You can never go wrong with traditional black and white, but more weddings are incorporating vibrant color schemes to liven the mood. These colorful dimensional letters create a romantic and bold backdrop for the reception festivities.
Social Media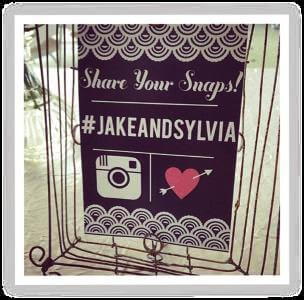 Photo credit: WeddingHashtagWall
Social media is here to stay, and many couples love the thought of capturing as much of the day as possible. With an official wedding hashtag, the wedding couple, family and guests can all share their experience through Snapchat, Instagram, Facebook and Twitter. Make sure everyone is on the same page by promoting the hashtag with outdoor signs or table tents.
Wedding Wayfinding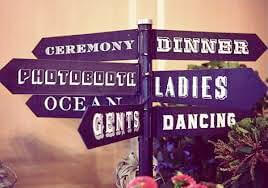 Photo credit: Wedding Party
An unfamiliar venue can be confusing. Throw in a couple hundred people, a lot of nerves and a day-long celebration, and things can get a little tricky. These wedding wayfinding signs are both useful and charming. These wedding signs can clear up confusion, keep people moving, all while adding to the celebratory atmosphere.
The Bigger, The Better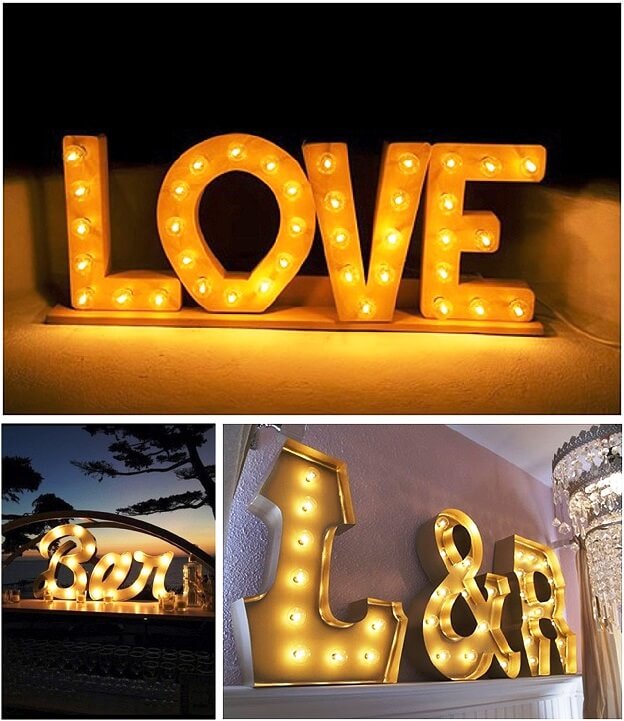 Photo credit: Greek Island Wedding Inspirations
Forget the fine print and subtle displays. This custom wedding signage makes a big impact from beginning to end. The couple's initials welcome guests while the giant "Love" display makes for a great photo opportunity at the reception. If you're going to go big, these wedding signs are the way to do it.
All Signs Point to Home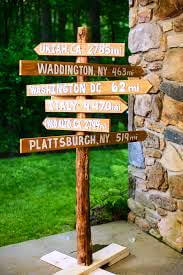 Photo credit: The Knot
Weddings often bring people together from all over the country, and even the world. These custom wayfinding signs are a fun reminder of how far some guests have come. Another version of this wedding signage could include important stops in the couple's journey to marriage – hometowns, colleges, where they met and previous homes.
All of these signs and visual graphics help add a personal touch to any wedding. As customization continues to drive the full wedding experience, signs like these help make a wedding more than just a ceremony.
Resources
Related Articles
How To Say "I Do" to Wedding Day Signs and Visual Graphics
Six Romantic Signs for a Creative Marriage Proposal