Need to break out of the office for some summer fun? Road trip! Missing friends and loved ones for the holidays? Road trip! Want to avoid the airport during your next vacation? Road trip! Whether driving from coast to coast or simply across your local state or province line, taking on a journey by car provides the opportunity for a unique experience. 
Bags are packed and crammed into the back of your car. When first setting off through familiar roads, anticipation for the expedition ahead and the destination at the end fuels your motivation. After an hour (or three), as your playlists start to feel worn out, your wanderlust may feel a little faded. 
For a little help combating those hours of endless highways, road trip games are always a standby. In addition to "Punch Buggy," the License Plate Game and 20 Questions, add this road Trip Bingo to your list of car trip games. 
The Basics of Road Trip Bingo
You've most likely played traditional bingo; the concept of Road Trip Bingo is the same. Players must mark their card with five consecutive squares up, down, across or diagonal to win. A player is able to mark a square when they are first to spot specific roadside signs, vehicles or vehicle signage.   
Regulatory Signs
Most bingo cards offer a free space in the middle square. We recommend using a speed limit sign for the free space, as they won't be difficult for anyone to find. Yield signs, stop signs and other regulatory signs also will be common occurrences on the road, but Road Trip Bingo isn't designed for the common trip.
Luckily, you have a car. Your road trip would be much longer if limited to horseback or hitch hiking. These regulatory signs are rare, but in the right area of the country, they could pop up in town or on the interstate.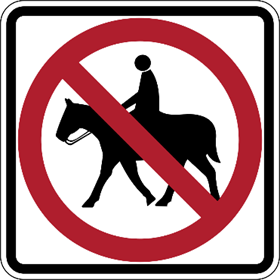 Warning Signs
First and foremost, we hope your trip is safe, and you should take all warning signs seriously. However, that doesn't mean you can't mark off some important squares for the game if you spot these signs.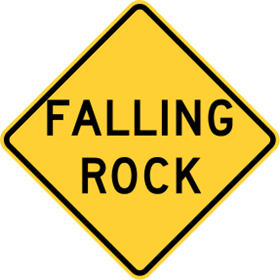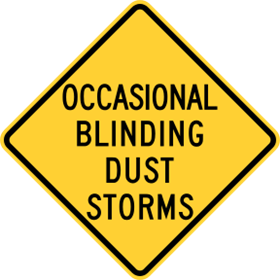 Some warning signs are for the safety of people operating other vehicles. Many of these signs are specific to the region, so understanding the history and demographics of a region could give you an advantage in spotting these signs. Depending on where you are traveling, it could also provide for some interesting history lessons of the area.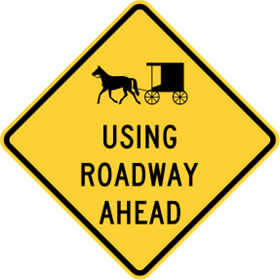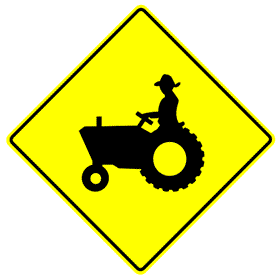 Landmark Signs
You're sure to run into some historic places or landmarks before the end of your road trip. There may even be an interesting museum or roadside attraction you never knew existed. These signs can get you one square closer to winning and offer an interesting break from the road. 
Vehicle Signs
Road Trip Bingo isn't confined to just signs on the road. Reserve a spot on your board for unusual vehicles, such as tractors, buses or motorcycles. Some of these vehicles will carry bold signage of their own, from a few decals to full wraps. If you spot any of these attention-seekers, mark off another space. Bonus: if you see a tractor with a wrap, stop the game immediately and congratulate yourself - you've just won.
Digital Signs
Digital signs are a common component of visual communication strategy. Some states are even using them for comedic relief…
A long road trip may be mentally exhausting. Road Trip Bingo is a one way to keep roadtrippers fresh and enthusiastic. Create and customize your board to your specific trip, and make it as difficult or easy as you'd like. Before you know it, you'll be arriving at your long-awaited destination. To get you started on your road trip sign bingo, here are two boards you can save and use.
To combat the creeping boredom and drivetime fatigue, you have to be prepared and be creative. iPads and in-car movies aren't always enough to stay engaged for everyone on the trip--and definitely not a safe option for the driver.  Make sure to have snacks, planned stops AND some games that everyone, even the designated driver, can play along the way.