Summertime, summertime. It's been a long time coming, and we are all ready for some summer fun. Whether you're 5 or 75, there's something about summer that makes us want to get out and about, and there are certain locations that seem to get frequented more during the summer months with kids out of school and the daylight lasting longer.
Are you ready for a buzz of activity? Get your favorite summer spots ready with signs and graphics. Here are just a few of them!
1. The pool
The pool is a refreshing oasis during the heat of summer months, but it's important to have the right signs and graphics in place to ensure a great experience for all. Whether it's helpful wayfinding signs, pool hours posted, or pool rules to keep visitors safe, signs can be the perfect summer sidekick for water lovers.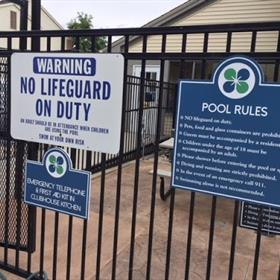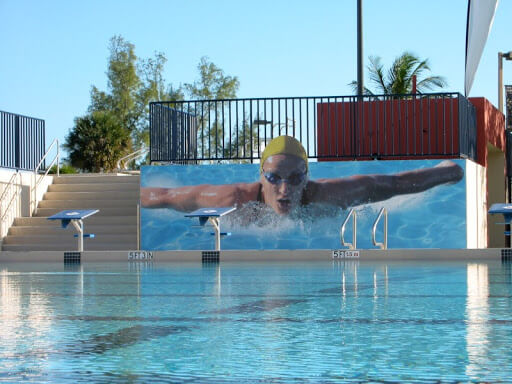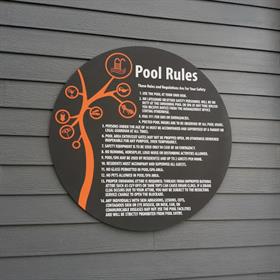 2. The outdoor adventure option/the park
Summer is also the time for adventure, exploration and fun with family and friends. From local parks to state parks and even National Parks, summer is a time for checking things off the outdoor bucket list. Signs and graphics play a helpful part in making sure visitors have an experience that is both efficient and positive. By creating a comprehensive visual communication solution across a wide geographic area, you can ensure that outdoor fans return for years to come.
3. The beach
The beach is a mini-city that comes alive during the summertime. From local restaurants near the water for beach bums to special beach events, signs around the beach help inform swimmers and sunbathers of things they need to know for their jolly holiday.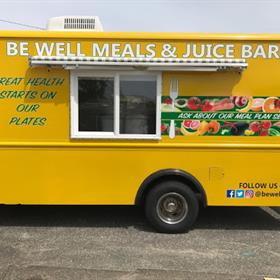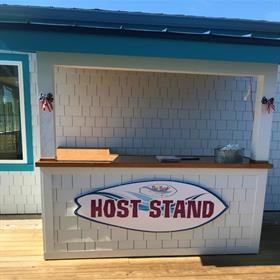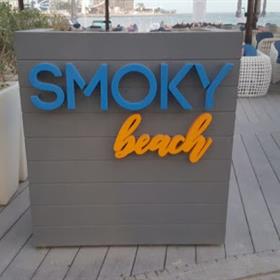 And if you can't get to the actual beach, remember that creative wall graphics can make you feel like you're at the beach if you do happen to be stuck in the office during the summer months.


4. The museum
Museums are both an educational and exciting place to spend a summer day, especially if you need a break from the heat outdoors. Wayfinding signs help guests more easily navigate their experience while creative wall graphics can inspire those who visit the museum. When compliant signage is included such as Braille signs, this can make the space a great summer visit for all.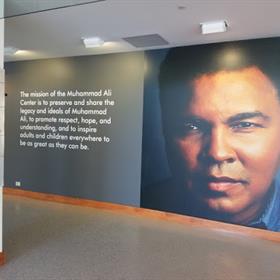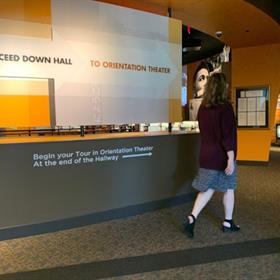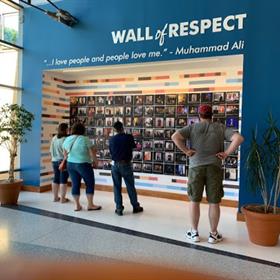 5. The zoo or aquarium
Zoos and Aquariums bring out the kid in all of us. Seeing animals up close and personal is always interesting and entertaining. Directional and informational signage around zoos can help parents or teachers navigate their crew through the entrance, around to various exhibits and toward the exit when it's time to go.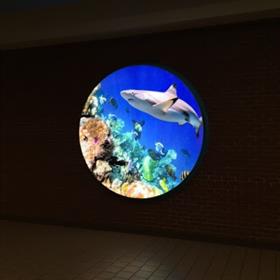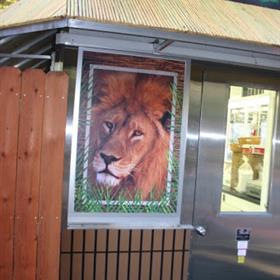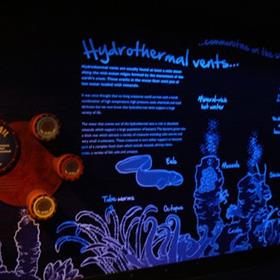 Get Ready for Summertime Fun
So what's on your activity planner for the summer? Educational opportunities like zoos and museums, some lazy days at the beach or a mixture of everything above? No matter what happens to fill your days, signs and graphics can make any location, whether inside or out, have a nice and easy summer feeling for navigating and experiencing summer to the fullest.
Have a summer hotspot that you need to revamp with some updated signs and graphics? Call FASTSIGNS today!