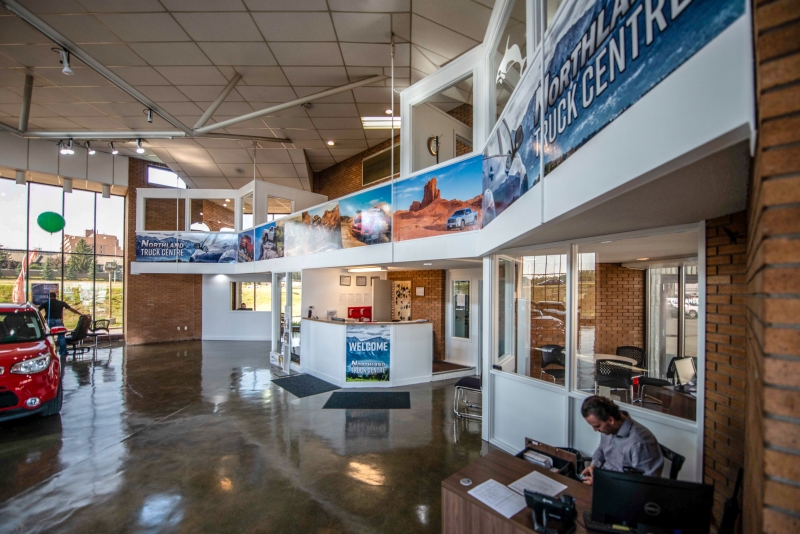 Northland Truck Centre
Automotive Dealer Drives Change Through Rebrand
The Challenge
A new auto group acquired a Kia® dealership in northwest Calgary and wanted to rebrand the used car area as Northland Truck Centre. The goal was to include graphics promoting them as an all-model truck reseller and to increase location visibility.
The Solution
Rebranded signs for the newly created Northland Truck Centre were designed, produced and installed, including three pedestal signs, signage above the entrance and interior wall graphics for the showroom.
Located in a shopping centre parking lot between heavily trafficked roads, access for prospects and customers was challenging, so directional signs were placed to help guide visitors. Vehicle graphics were added to their courtesy shuttle. Improved interior graphics adorn their showroom, and stickers and decals were created for the dealership to use on both new and used cars.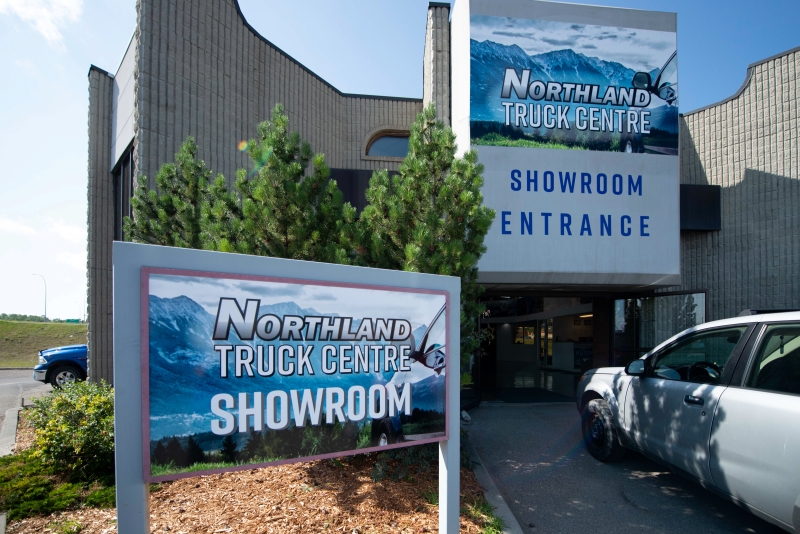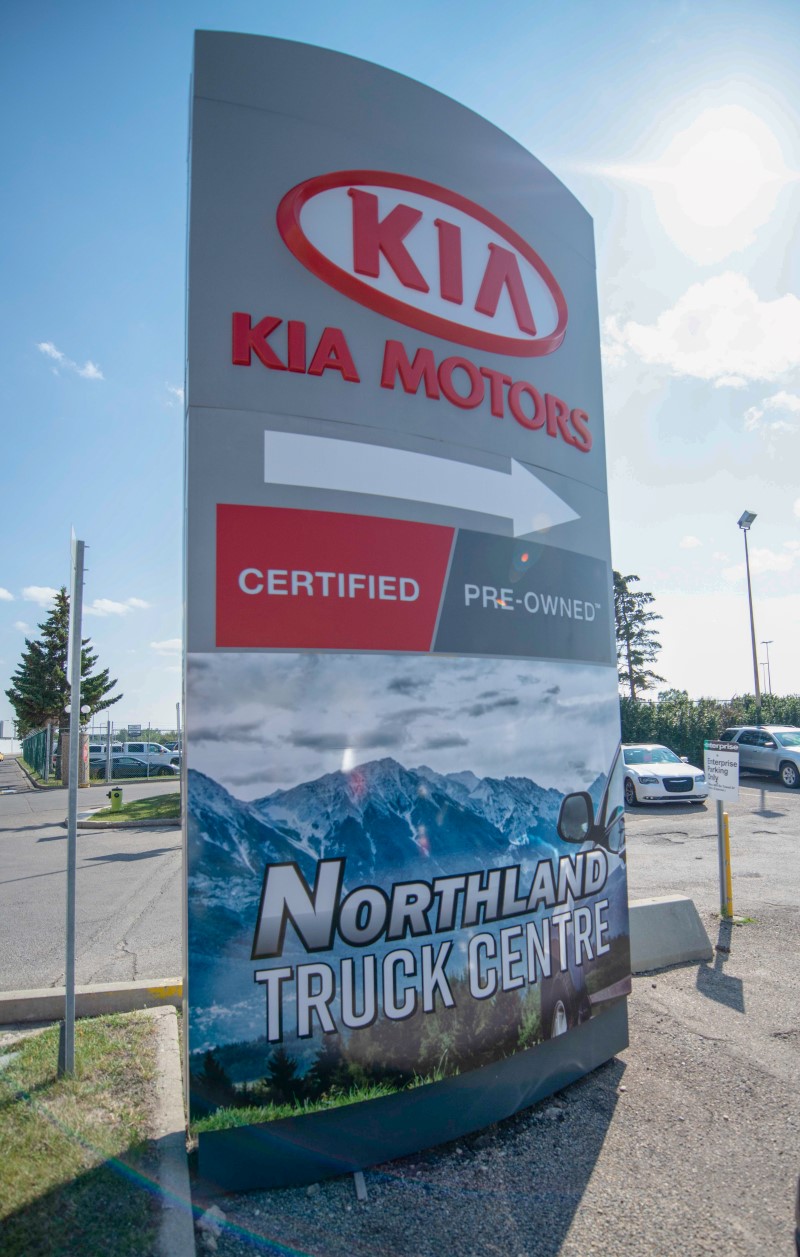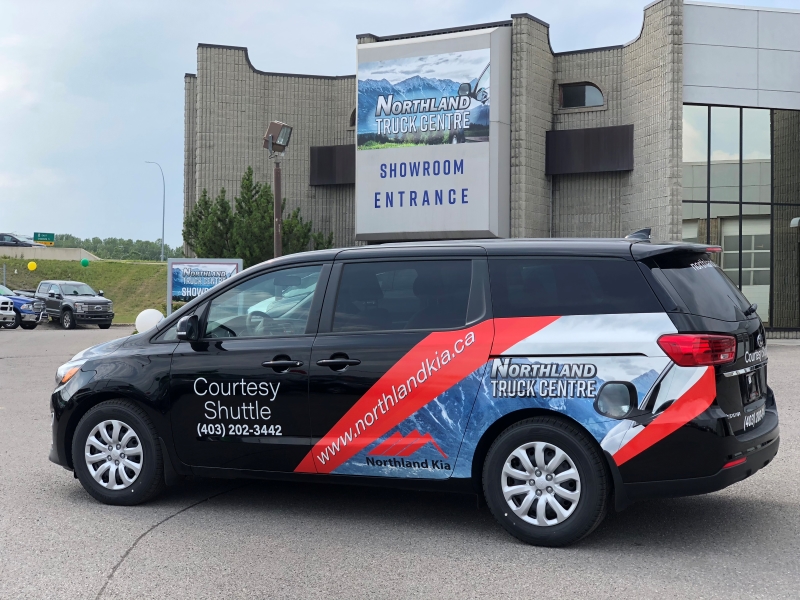 The Result
Prior to the rebrand, the Kia dealership was one of the lowest rated dealers in western Canada. This dealership is now only surpassed by one location in the Yukon Territories.