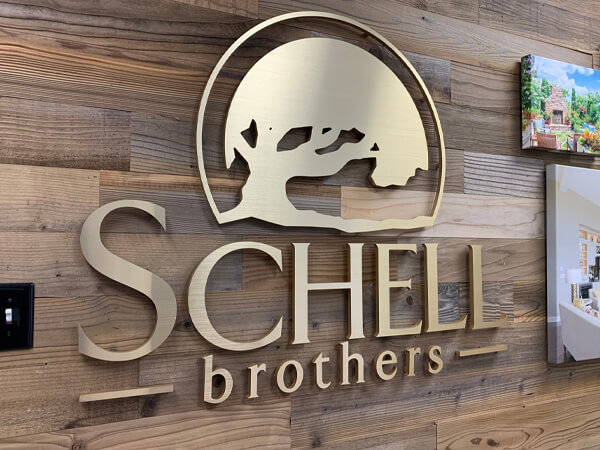 Schell Brothers
Home Builder Goes Big When Entering New Market
The Challenge
Schell Brothers, a residential home builder based in Delaware, was expanding to Richmond, Virginia. They wanted to differentiate themselves from their competition and quickly get their name out in the community, as well as share their corporate culture of being a people-focused builder.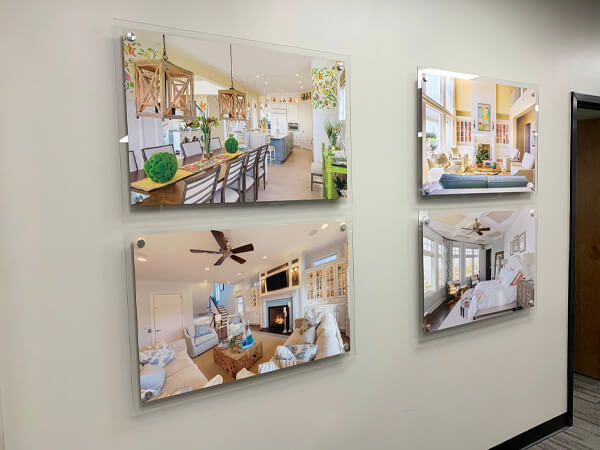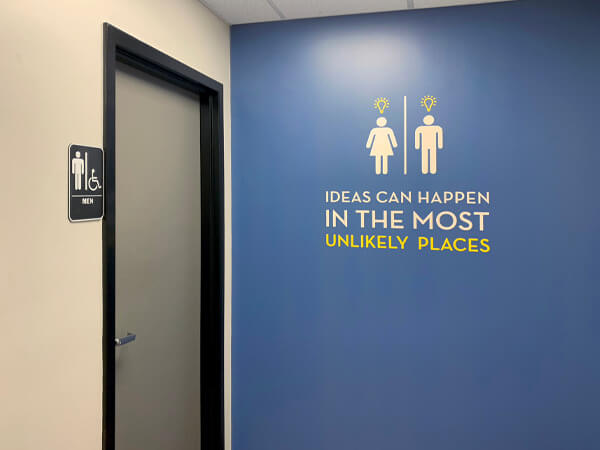 The Solution
They needed their signage to be clean and modern, to really stand out and for it to direct people around. To accomplish this, a "Go Big" philosophy was put in place. This included using larger signs than other builders in the area to make sure that everyone saw them, as well as making sure that traffic flow in and around their build sites was well-controlled and easy to follow for both potential home buyers and contractors. To extend the reach further, branded graphics identify trucks and vehicles as they drive around the community.
Inside their headquarters and design center, Schell Brothers wanted to convey that they were different from other home builders in their design, quality and how they conduct business, and to show that they believed people should be happy where they live and work. They used their people-centric business approach in their signs and graphics, including inspirational quotes and images of Schell employees on wall graphics. Acrylic standoffs, murals and wall graphics help communicate amenities. Branded door graphics, directional signs and elevator graphics guide visitors.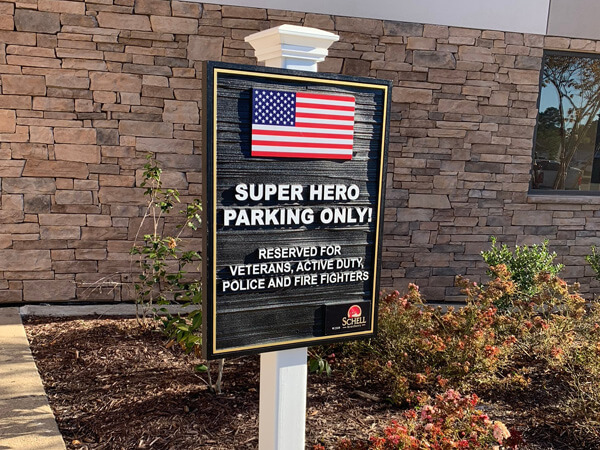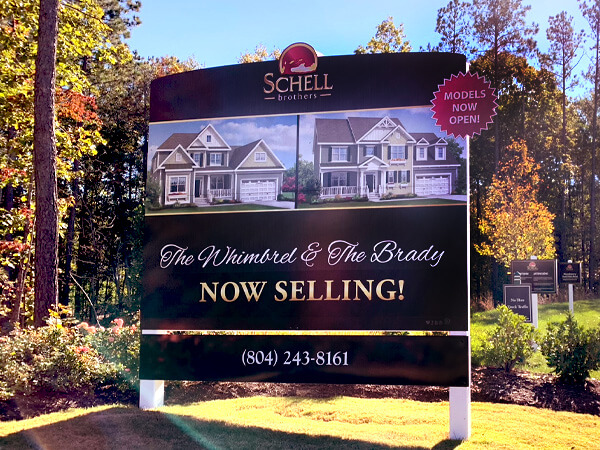 The Result
FASTSIGNS® created signs and graphics that introduced Schell Brothers to the market and helped them make a big impact.
*FASTSIGNS® of Richmond, VA – Southside is owned by Rob White.