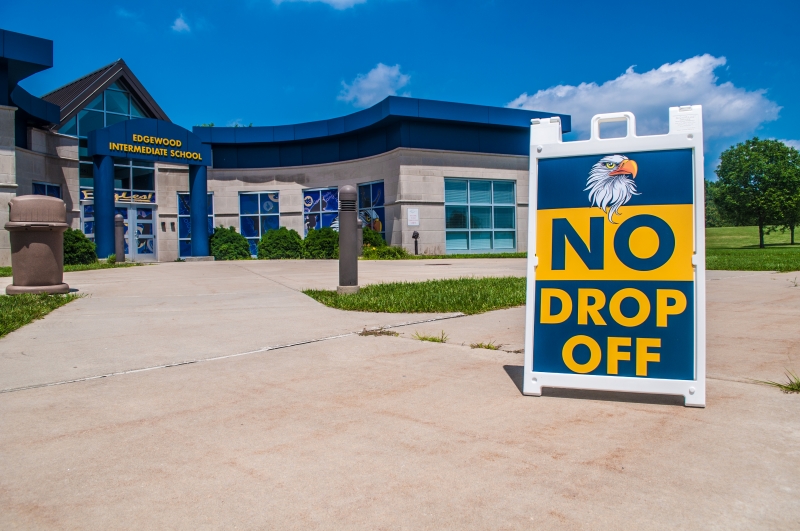 Edgewood Education
Bold Signs Display School Pride on Intermediate School Campus
The Challenge
Edgewood Intermediate School wanted to cultivate an environment that was professional, yet inviting and comfortable for their students. They wanted to inform and inspire students around the campus and improve the vehicle traffic flow with updated signs and graphics that incorporated the eagle mascot.
The Solution
The eagle logo and school colors were used consistently throughout the educational space. Interior signage included eight "Lifelines" — inspirational messages mounted and hung down the hallway for easy viewing by students. Restroom signage created in the school's blue and gold colors outlined procedures and included "No Bullying" messaging. Eagle mascot decals were placed above hand-washing stations and water fountains. School mission and vision statements were incorporated in wall murals and plaques.
An A-frame sign outside indicated areas where dropping off students is not allowed, helping to improve the transportation process before, during and after school.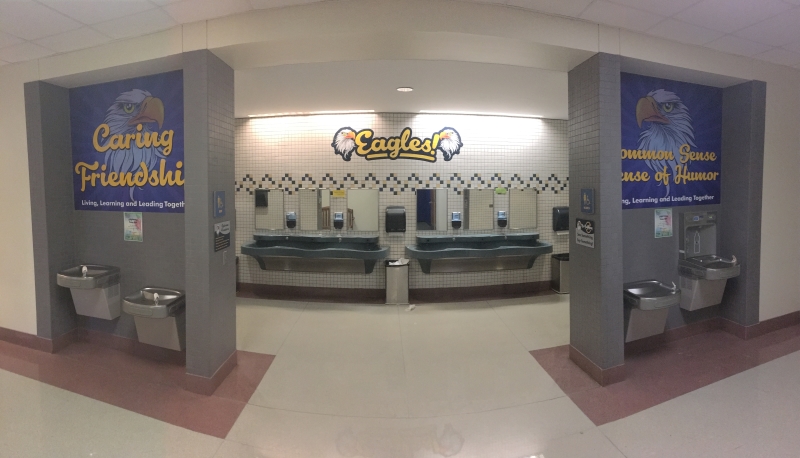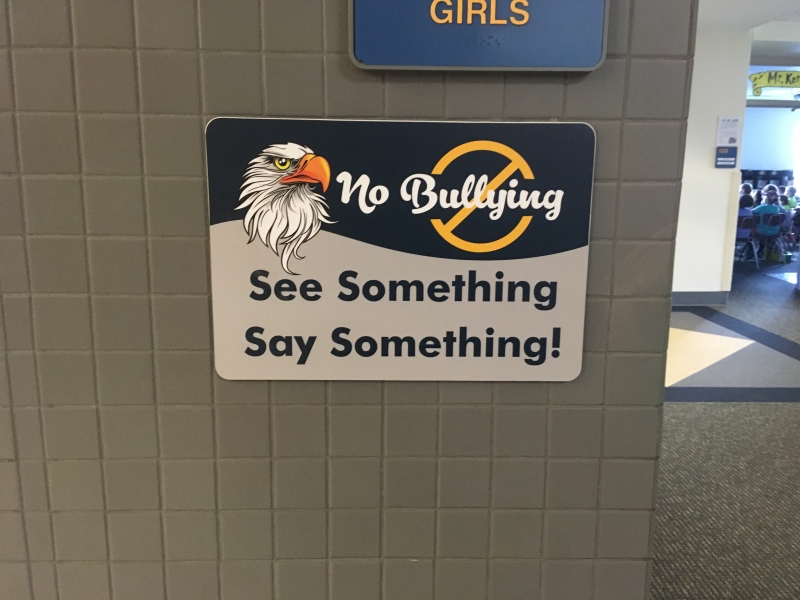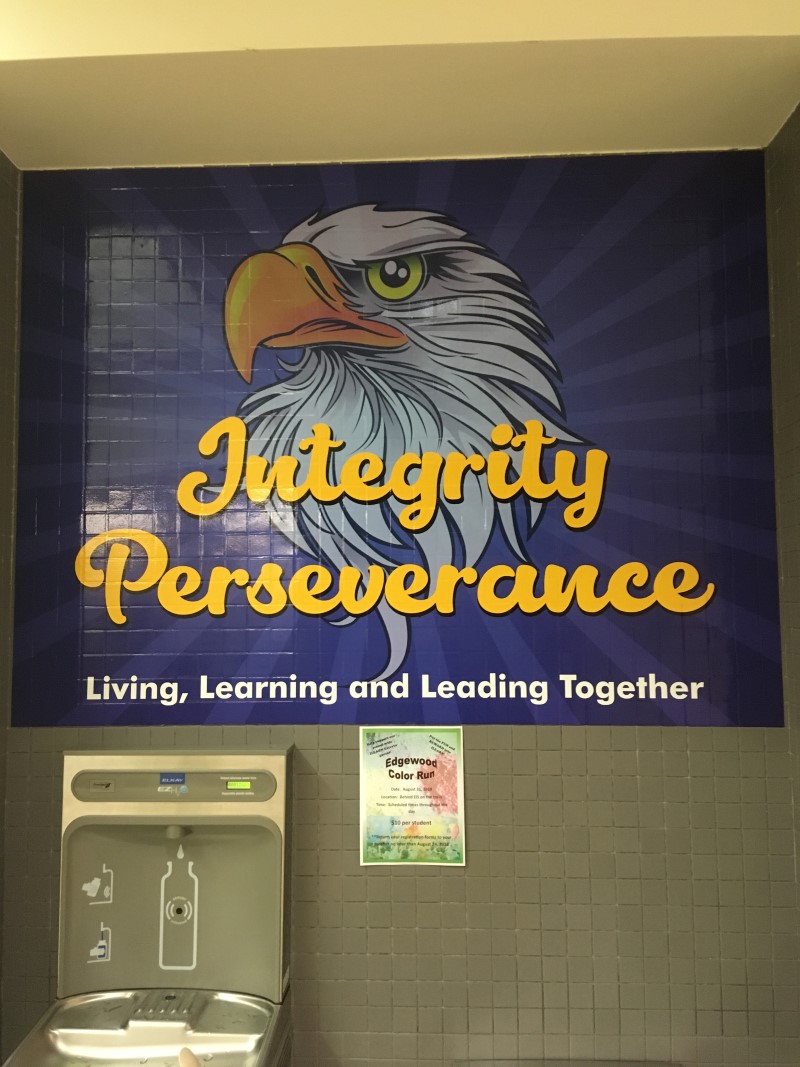 The Result
The new signs and graphics helped reinforce the school's mission of learning and having fun, as well as created a consistent look for the school.