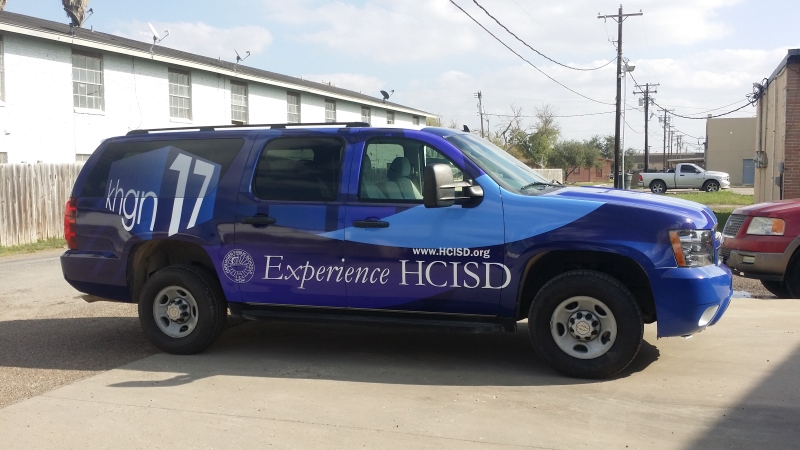 Harlingen CISD
School District Graphics Educate with Consistent Messaging, Branded Buildings and Student Recognition
The Challenge
Harlingen Consolidated Independent School District (HCISD) is a large district that has multiple locations and different faculties struggling to create a consistent message for visitors and potential new students. Their goals were to clearly identify buildings, recognize students and generate more community awareness about what they offer.
The Solution
HCISD wanted to find a way to incorporate images of the students. At the stadium, banners featuring photos of students hang on the outer walls to create a sense of nostalgia and banners featuring faculty hang inside over the bleachers. To help people locate the stadium, boulevard banners line the lamp posts leading up to the complex. Scoreboard graphics were redesigned to enhance visual interest.

Vehicle graphics were used to create more visual recognition within the community, including a full wrap on a HCISD vehicle promoting their radio station. Partial wraps were also installed that show current students on the school's fleet of buses.

Other locations received new signs and graphics, too. Feather flags were placed along the road to the Fine Arts Facility, and dimensional letters now identify the building. The Aquatic Center has new acrylic signs that display safety rules, artwork and the school district logo.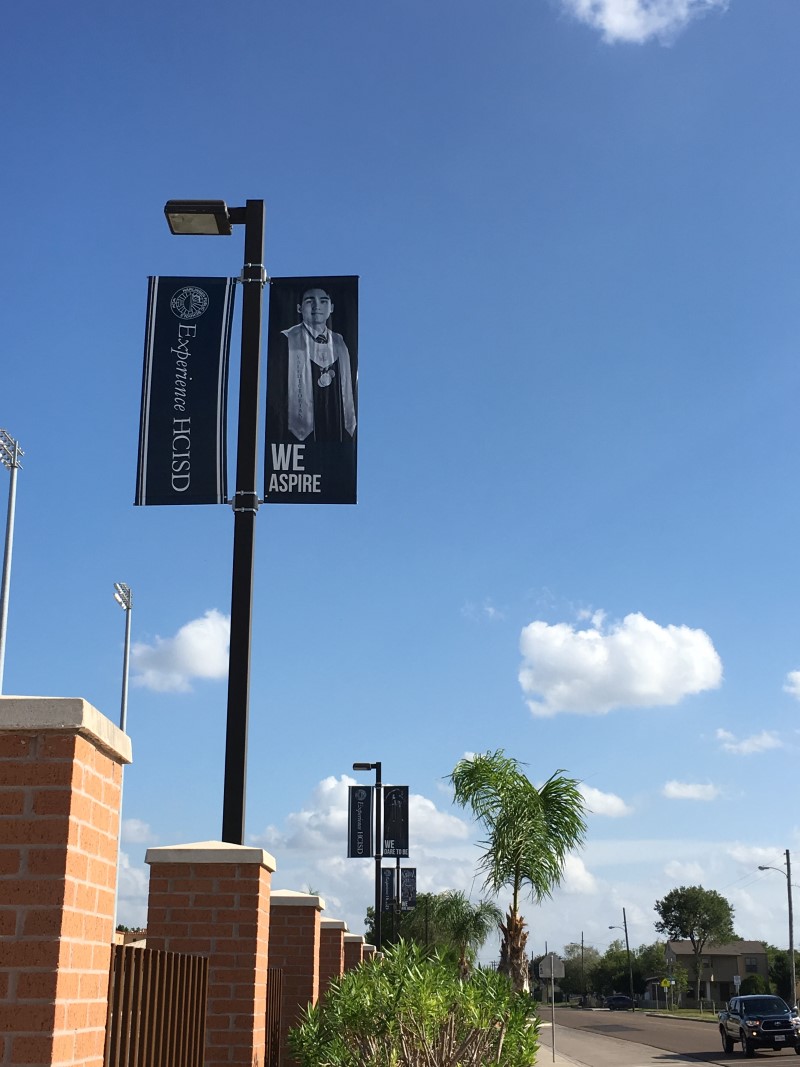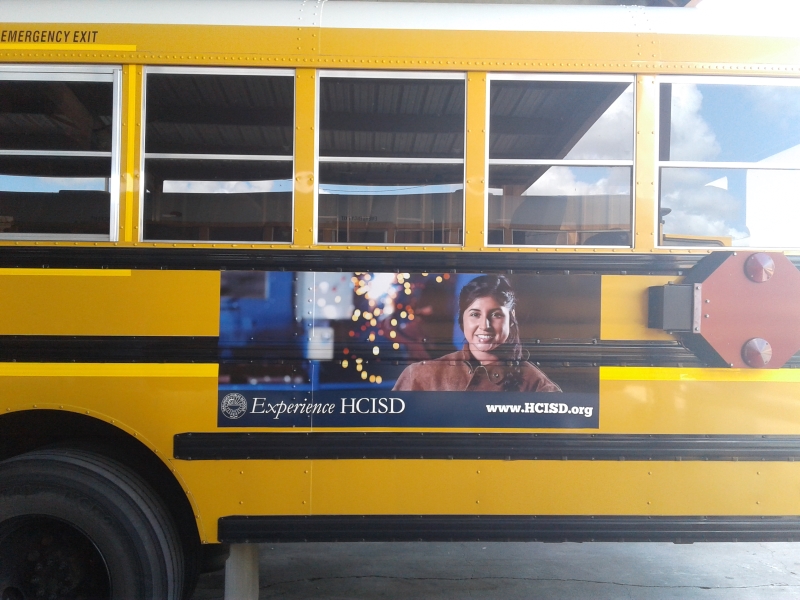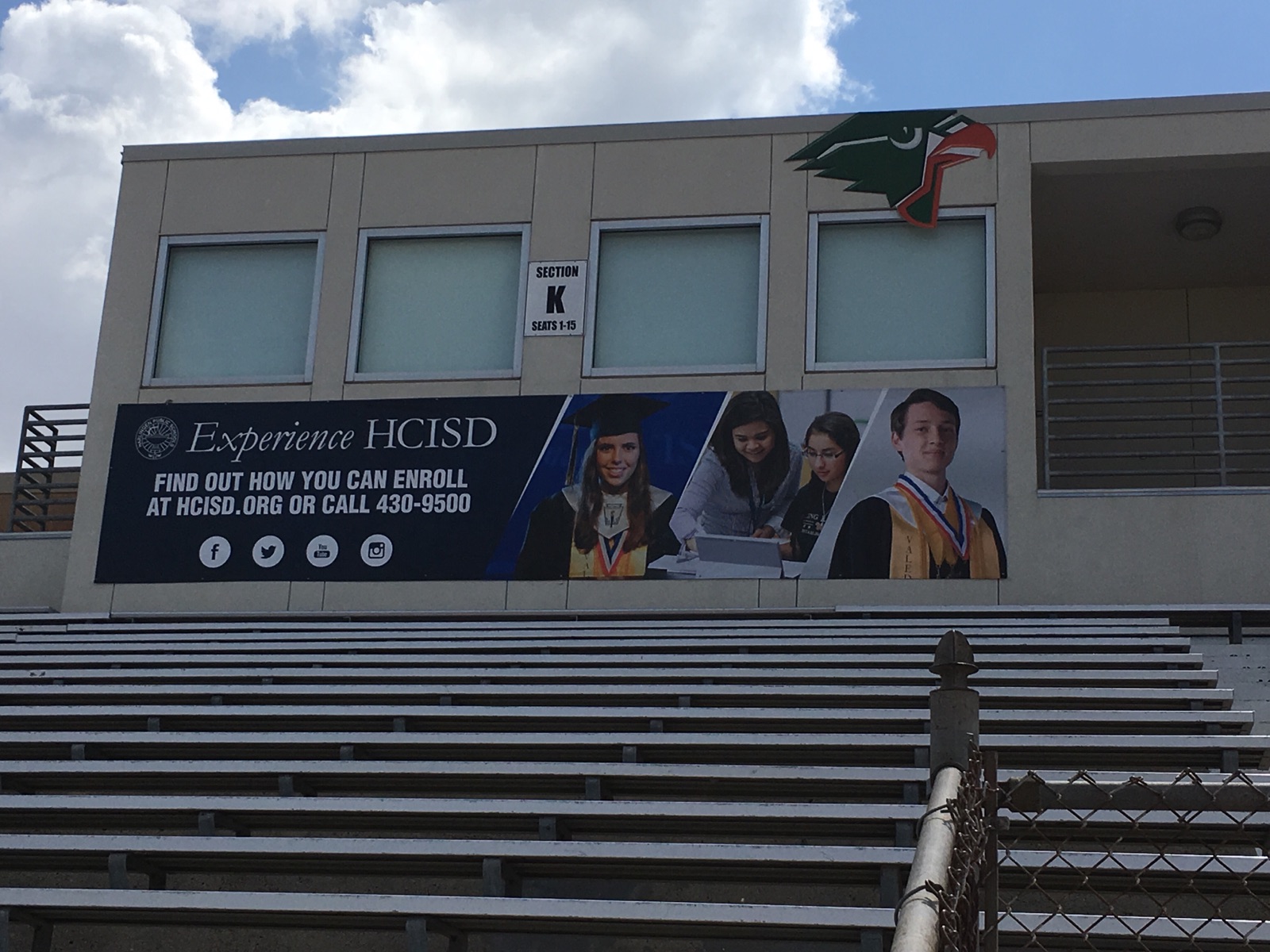 The Result
FASTSIGNS® helped the school district create a warmer visual presence with updated signs and graphics. The student imagery helped brand and unify different sites, and the new signs reduced confusion for visitors, faculty and students.