Palomar Christian Conference Center
Reviving a Retreat Center's Brand Image
The Challenge:
Located on 320 acres on a mountain ridge in northern San Diego County, the Palomar Christian Conference Center hosts various retreats, outdoor programs, camps and meetings throughout the year. With the expansion of new facilities and programs, the Palomar Christian Conference Center needed to create a consistent brand image throughout the campus and across all marketing efforts. The center's Executive Director Micah Beard asked FASTSIGNS® to help design a new logo and provide comprehensive signs and visual graphics.
The Solution:
FASTSIGNS designed a new logo for Palomar Christian Conference Center that represented its scenic location on Palomar Mountain. FASTSIGNS also created a branding style guide that identified the standard colors, typography and rules to use the logo. "We took the essence of the center's initial concept and created a new logo and brand look that would work across a variety of mediums," said FASTSIGNS' Jonathan Schwartz.
At the entrance of the camp, FASTSIGNS provided a 48 square-foot sandblasted monument sign to welcome guests. FASTSIGNS also provided 10 smaller building identification signs that incorporated the new branding. To direct visitors around the grounds, FASTSIGNS produced various wayfinding signs and a map directory.
FASTSIGNS created over 100 custom name badges, which were die cut to complement the logo's unique shape, and printed materials such as business cards, letterhead and branded envelopes.
To communicate with customers and prospects, FASTSIGNS produced a variety of marketing materials including direct mail pieces, holiday cards, fliers, brochures and more.
FASTSIGNS provided multiple trade show displays with vibrant images to promote Palomar Christian Conference Center's range of programs and to recruit new staff members at events.
FASTSIGNS provided counter graphics for the center's remodeled gift shop. The Palomar Christian Conference Center's new logo was placed on the merchandise throughout the shop including t-shirts and other wearables, water bottles, backpacks, mugs and more. Other graphics included branded floor mats, interior décor prints and promotional items.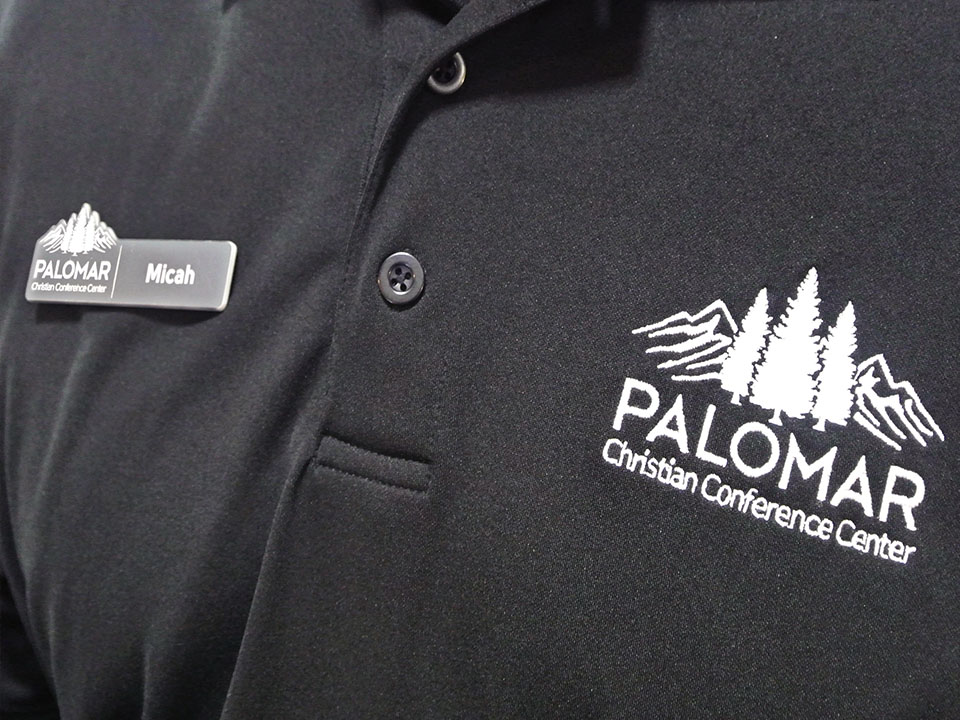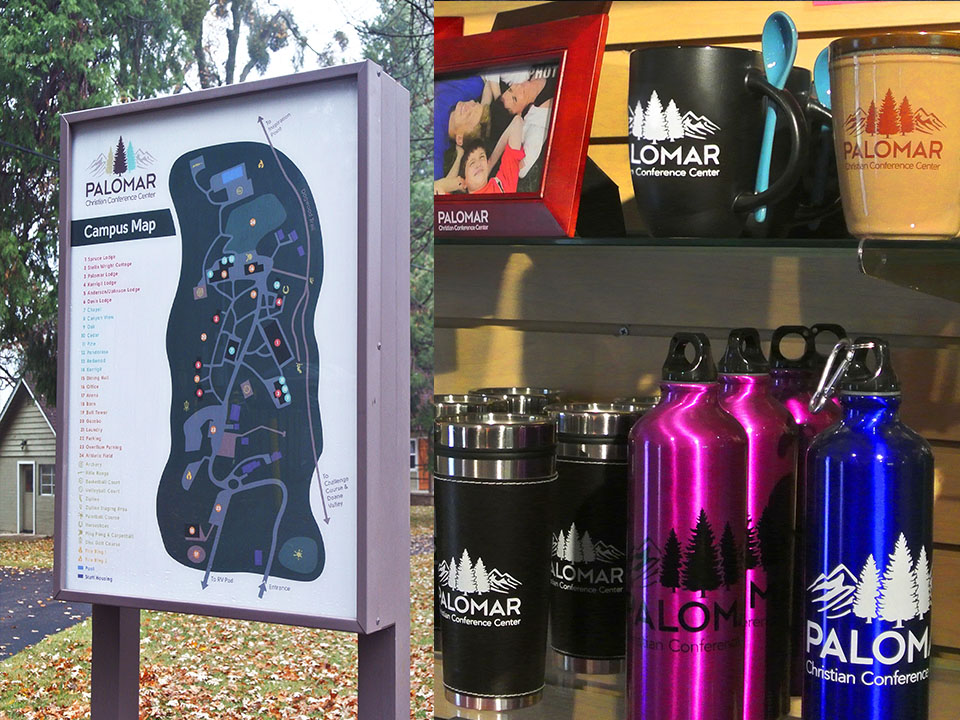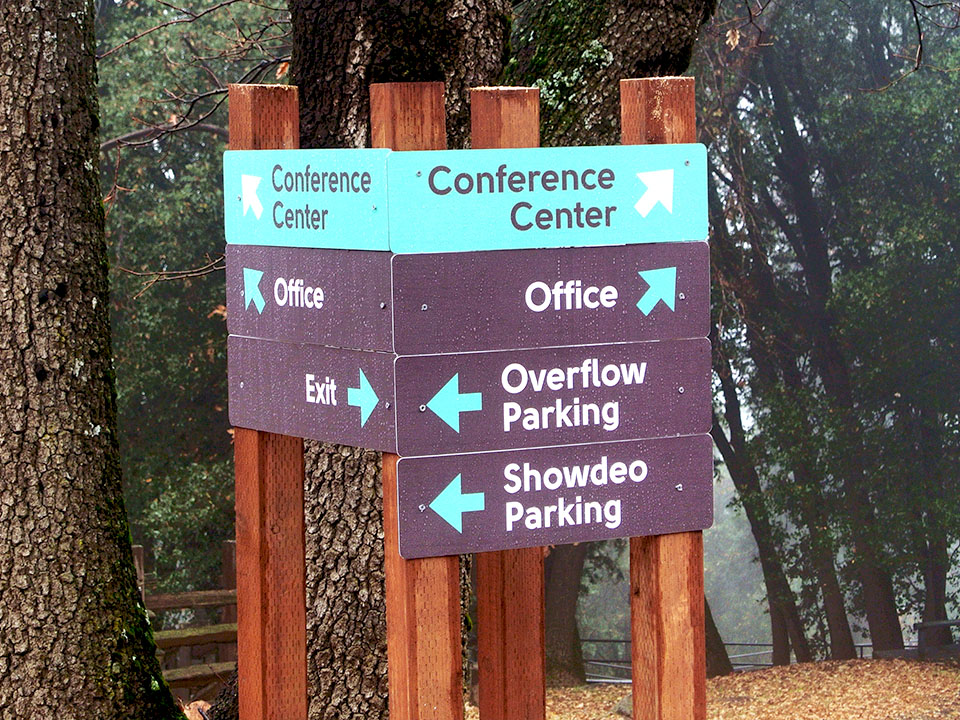 The Result:
FASTSIGNS designed a brand identity for the Palomar Christian Conference Center that was easily integrated into the camp's visual communications.
"FASTSIGNS created our logo, print media, signs and many other marketing tools that look amazing and have contributed to our increased business," said Micah Beard.
The conference center has experienced such growth and success they are expected to open two additional centers. They will use the same logo FASTSIGNS created, but will change the name of each location and continue to work with FASTSIGNS for signs and visual graphics.
*FASTSIGNS of Escondido, CA is owned by Jonathan Schwartz.