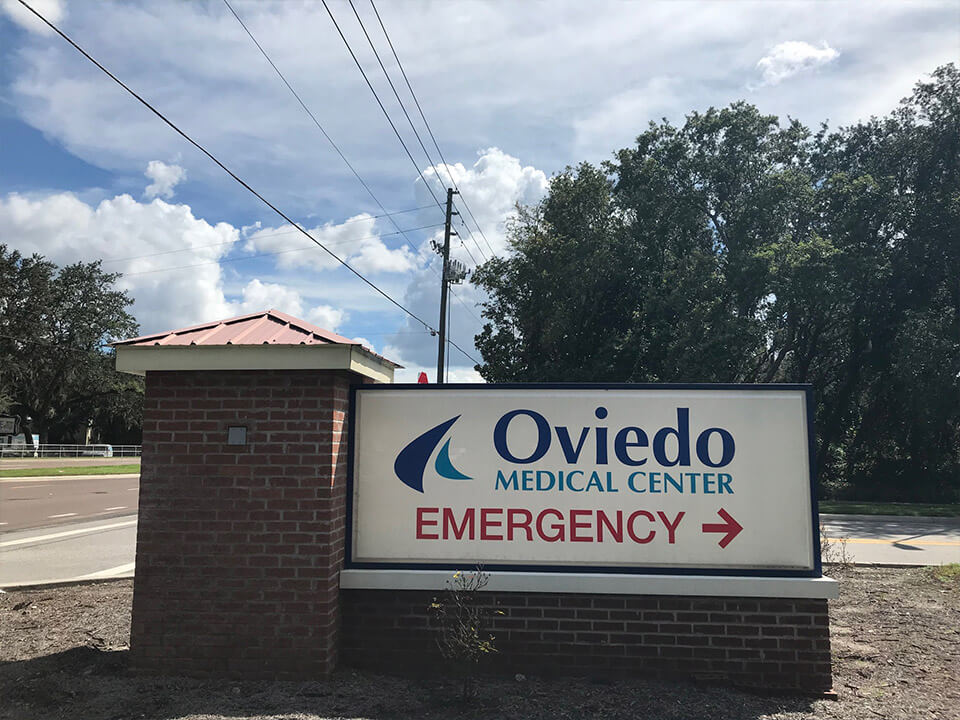 Oviedo Medical Center
Communicating a New Hospital: Oviedo Medical Center Case Study
The Challenge
Oviedo Medical Center was building a new location on property set back from the main highway. They needed a full range of branded signs and graphics to outfit the new healthcare facility and make it ready for new patients and staff, as well as to build awareness of their services to the local community.



The Solution
Large "Coming Soon" and "Now Open" banners were hung on the outside of the building to build curiosity and anticipation for the new hospital. An illuminated monument sign points the way to the emergency room day and night, and directional graphics on the glass doors help those looking for emergency treatment after-hours.
Inside, directories and wayfinding signs show patients and visitors where to go. Brushed aluminum dimensional letters and logos identify different areas. Aluminum snap frames placed throughout the hospital and elevators can be easily changed out with different messages and promotions. Wall graphics and framed prints communicate the mission and vision statement to employees and patients alike. Name badges with emergency codes on the back keep employees identified and informed at all times.
Branded tents, banner stands and table coverings create a cohesive presence and draw attention at community events and trade shows. Totes, gym bags and magnets were provided as giveaway items to help build relationships with patients.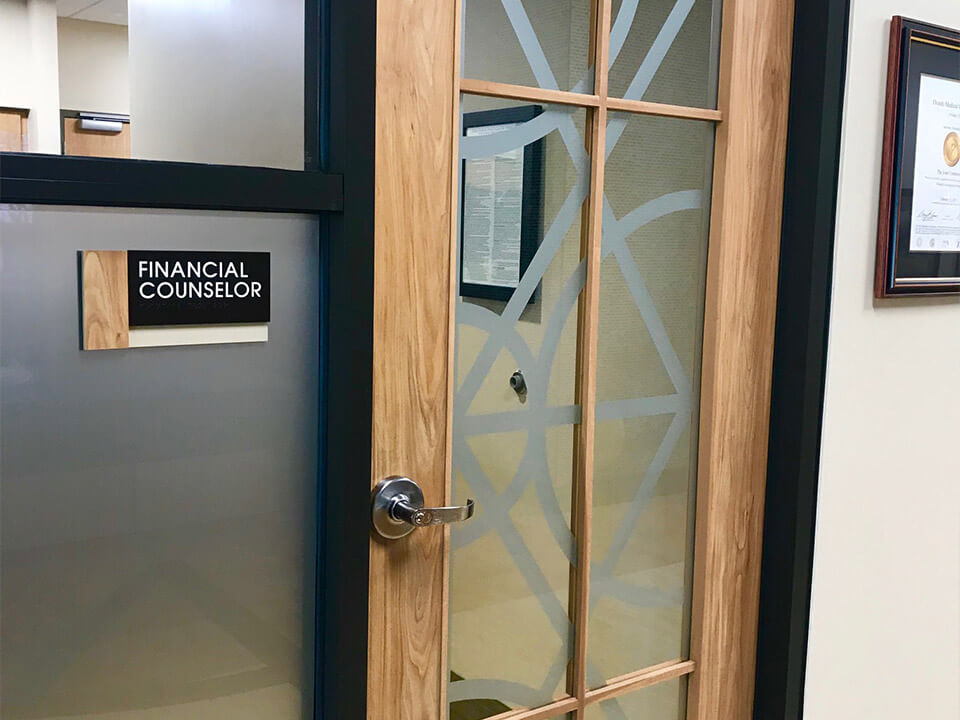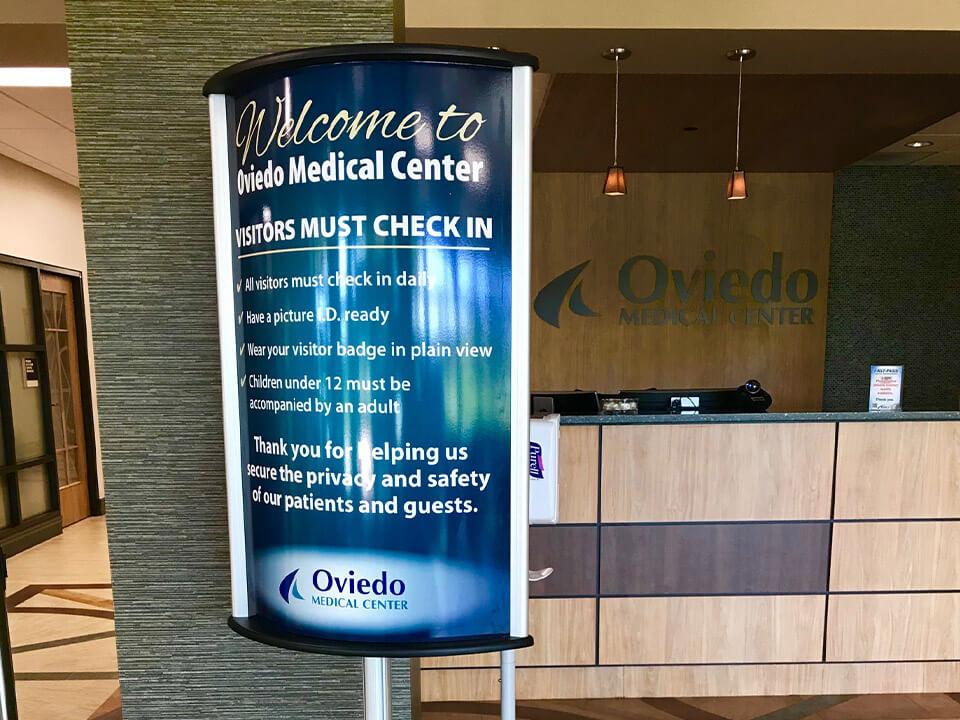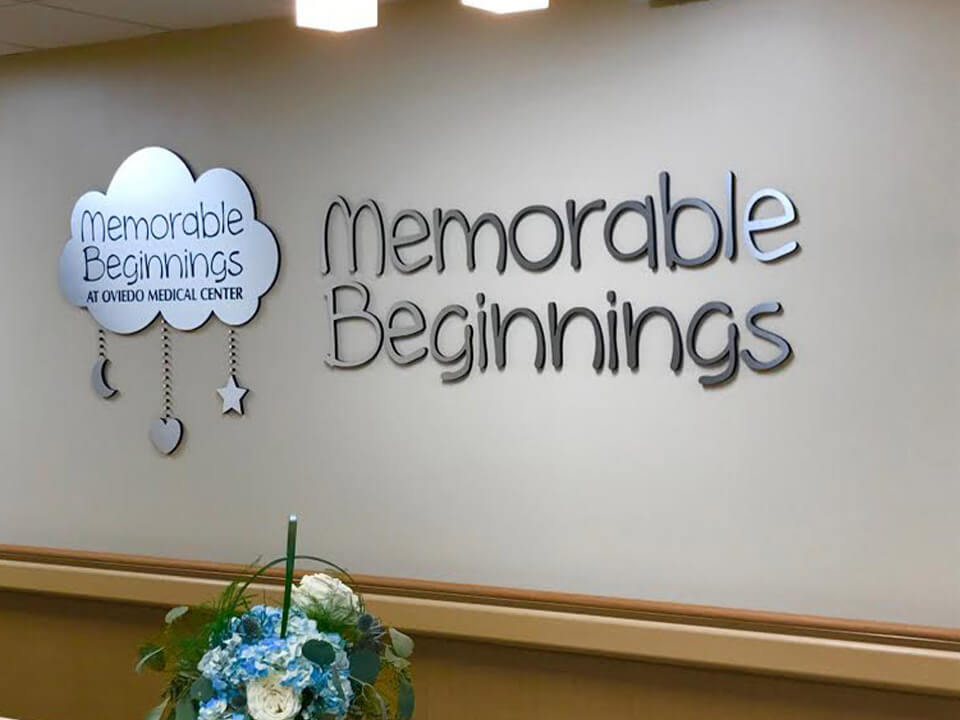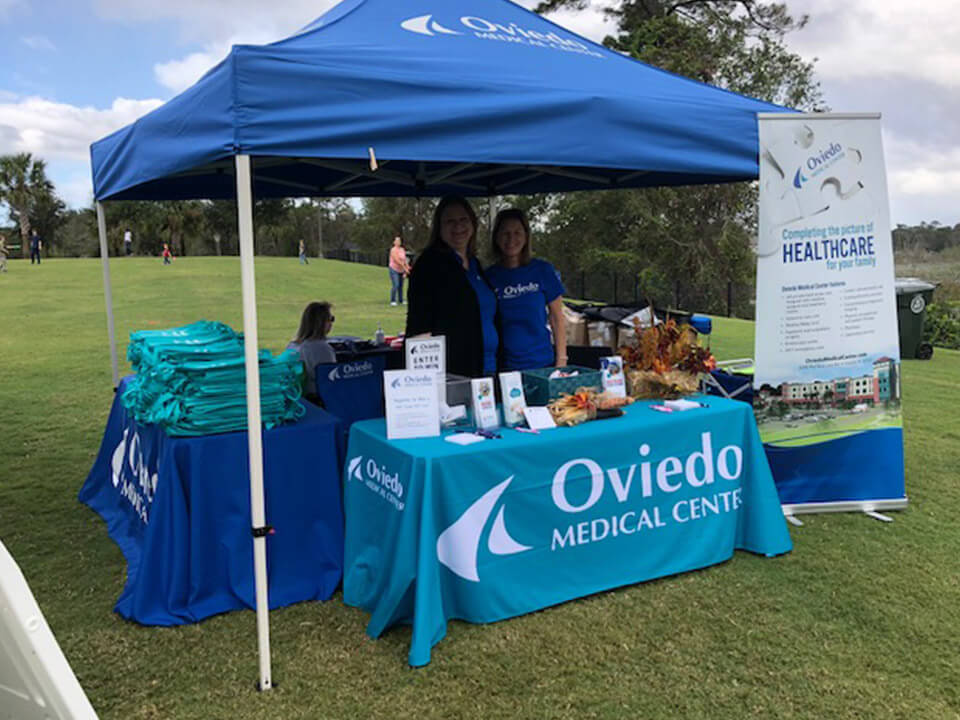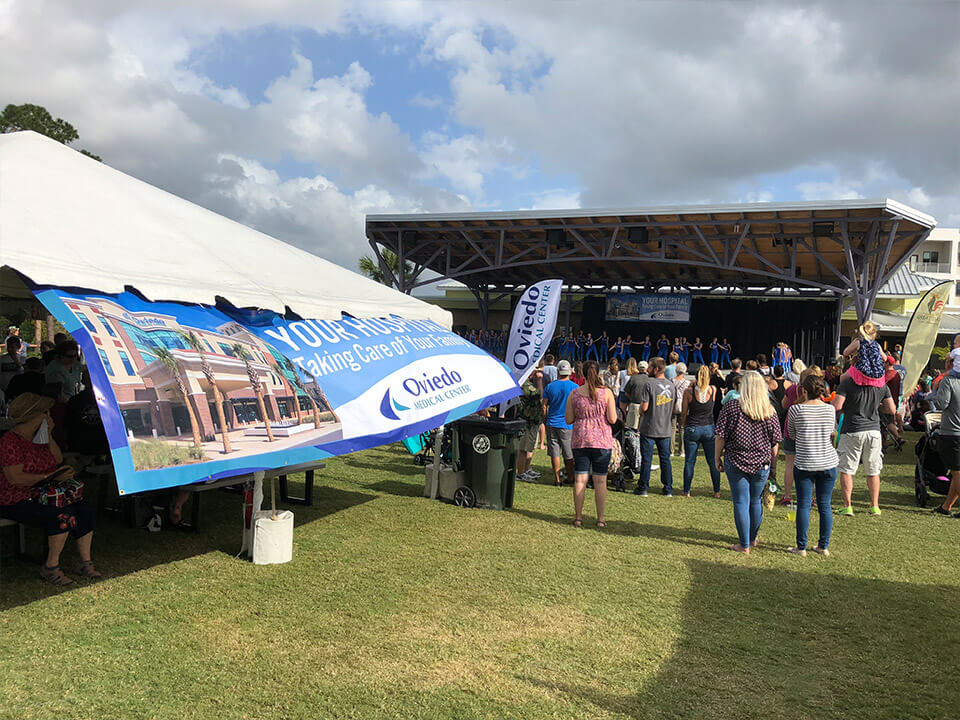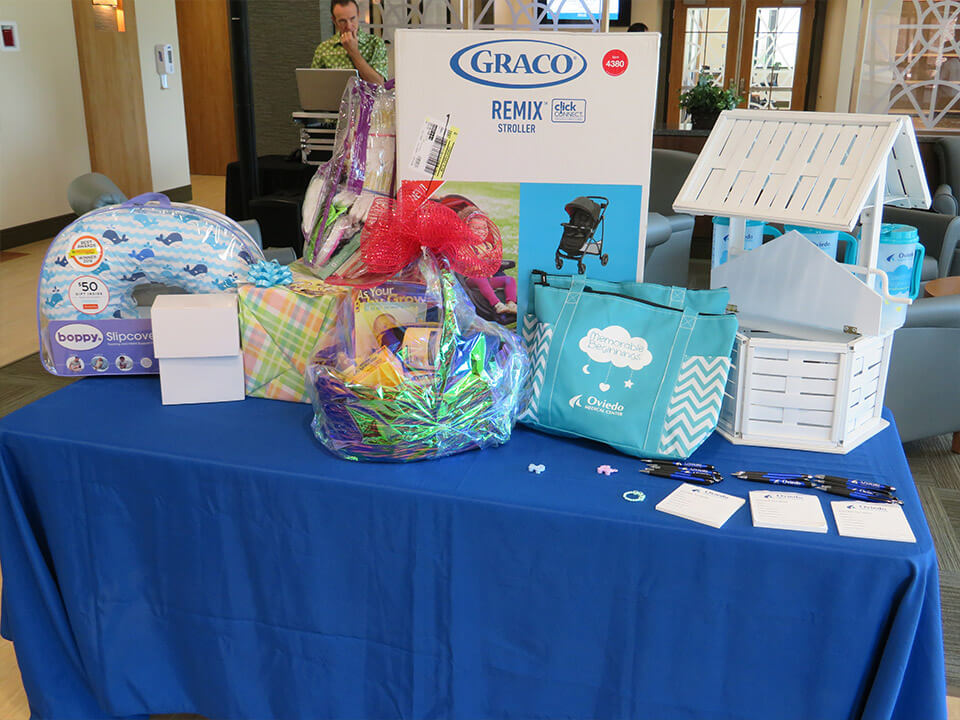 The Result
The signs and graphics are consistent with the Oviedo Medical Center brand and have helped make an impact on bringing awareness of the hospital's services to the community.

*FASTSIGNS® of Oviedo, FL is owned by Liz Allen.