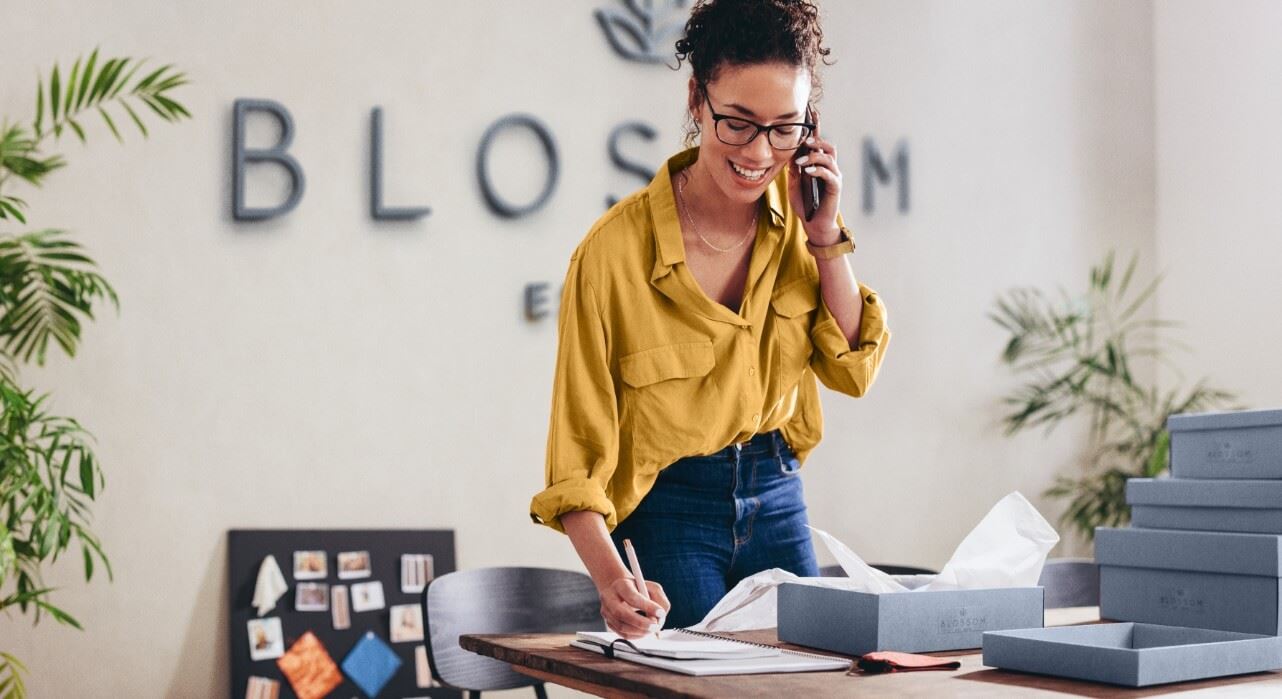 Make Your Statement
Custom Sign & Graphics Company in Sacramento - Arden-Arcade, CA. SERVING: Sacramento County: Sacramento: Arden-Arcade, Carmichael, Arden Fair, River Bend Park, CA
FASTSIGNS® of Sacramento - Arden-Arcade, CA
1720 Fulton Ave
Sacramento, CA 95825-2416
Get Directions

FASTSIGNS® of Sacramento - Arden-Arcade, CA

Monday
Tuesday
Wednesday
Thursday
Friday
Saturday
Sunday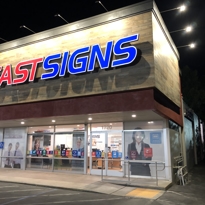 Get Your Quote
Your Top-Rated Local Sign Experts
With signage from FASTSIGNS® of Sacramento - Arden-Arcade, CA, your message will have an immediate impact on your business. With hundreds of solutions for signs, graphics, directory boards, exhibit displays, event decor, promotional materials and beyond, you are sure to find the right solution for your needs. Additionally, we customize every product and service to your exact specifications, so you can count on your unique story being told effectively.
Whether you're looking for something to promote your business, or advertise an event, FASTSIGNS® of Sacramento - Arden-Arcade, CA is here to help you get the message out there. We marry our decades of experience with the latest fabrication technology and methods to deliver unparalleled results, at scale. Our local sign center makes your business's marketing goals our own and always goes the extra mile to ensure every project is completed quickly, affordably and to the highest standards. Contact us today to see how we can help your business make a statement.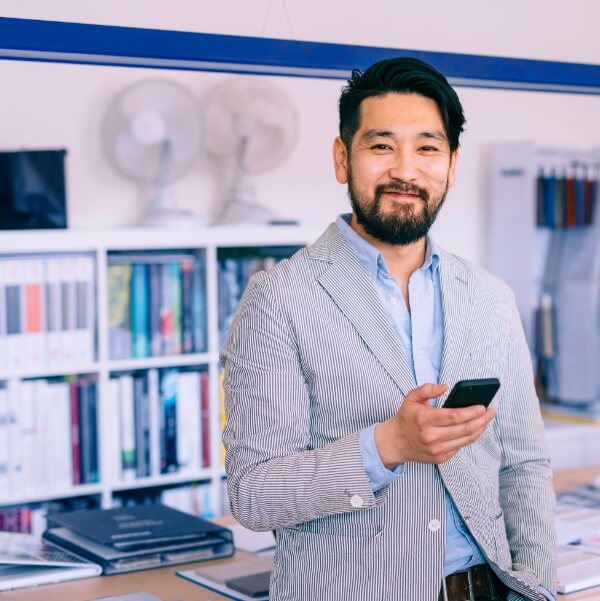 Hear from People Like You

Check out testimonials from others who have strengthened their brand with FASTSIGNS.

Read Our Reviews

Don't Know What You Want?

Tell us what you are trying to accomplish and we'll help you bring your ideas to life.

Get Started

Products & Solutions

Bring visibility to your business or event through signs and graphics, to digital signs and everything in between.

Browse Products
ADA requirements call for signs to be placed in specific locations, designed with exact parameters, and fabricated from particular materials, making it easy for those with disabilities to navigate the space. These signs serve various purposes, from identifying accessible areas to marking handicapped parking spaces, wheelchair-accessible bathrooms, and elevators. A complete system of ADA signs includes instructional signs, directional signs, and overhead signs working together to inform and direct. To make your business accessible to everyone and avoid possible fines, let us help you ensure your signs are ADA compliant. More info…
.
From outdoor banners and scoreboards to indoor direction signs, there are a lot of opportunities for athletic organizations to benefit from high-quality signs. They will help brand your organization and make a good impression on potential students. Further, they help increase enrollment and recognition for your athletic organization. Professional signs convey a sense of pride in your team, coaches, and fans. If you're looking for a way to boost your team's image, investing in quality athletic signs is a smart move. More info…
.
A high-quality professionally fabricated and installed building sign is a tremendous asset to your real estate. There are many benefits to having a well-designed and informative sign. For businesses, a lighted channel letter sign will increase foot traffic by making it easier for customers to find your location. They will help create a professional appearance, while also being used to provide directions or inform visitors of building amenities. Whatever the purpose, a building sign can be an invaluable asset for any retail business or office building. More info…
.
A church sign is an excellent way to spread the word about your place of worship and attract new parishioners. We create signs that convey the benefits of attending your church, such as the feeling of community and belonging. A classic monument sign at your entrance tells the Sacramento community to come to your church for comfort and worship. Other uses for church signs include LED signs for displaying special events or services and posting meeting times. We'll make sure your church signs are effective at conveying your message and bringing in new parishioners. More info…
.
Construction signs are essential for all construction projects big or small. They provide a visual guide for workers and help to ensure work is completed safely and efficiently. Construction signs are used to show the location of fire exits, first aid stations, and other important safety information. They advertise the new project and your construction company to passersby and generate interest in future business. Whatever the purpose, construction signs play an essential role in any construction project and should not be overlooked. More info…
.
Lighted signs are used by businesses of all sizes. We build custom lighted signs to fit your needs. Lighted signs help ensure your business is visible to potential customers, even after dark. And because they are customized to include your business logo and name, they create a professional and cohesive brand identity. In addition to their visual appeal, lighted signs are also highly effective at driving customers to your door. Businesses with illuminated signs increase foot traffic compared to those without them. Whether you're looking to attract new customers or simply reinforce your brand identity, lighted signs are an investment worth making. More info…
.
Looking for a way to increase foot traffic to your restaurant? Upgrade your sign package! LED signs are a great way to advertise special promotions, draw attention to your establishment, and provide customers with important information such as your hours of operation. Restaurants use signs both inside and outside. Lighted signs and window graphics draw interest from the street while menu boards, wayfinding signs and ADA restroom signs ensure everything runs smoothly inside. With so many benefits, it's no wonder why food service businesses use so many different types of signs. So, what are you waiting for? Give us a call and make sure your restaurant is getting the most from its signs! More info…
.
School signs serve a vital role in the daily operations of every educational institution. They help direct people to the school and provide information about the school. By clearly identifying the school and providing essential information, school signs help to create a safe and orderly environment. In addition, school signs are used to promote special events and provide key announcements and build school pride with powerful positive messages. By having a comprehensive school sign package, educators will ensure everyone is aware of important information, can find their way around campus, and know where to park to support the team on game night. School signs play a vital role in running a successful educational institution, and we are here to help create the signs you need! More info…
.
Looking for a way to add some extra flair to your business or home décor? Wall graphics are the perfect solution! Whether you're looking to add a bit of personality to your office or want to make a bold statement in your lobby, our selection of wall graphics has something for everyone. They showcase your brand on a wall and provide helpful information, like directions and business hours. Our wall graphics are straightforward to apply and remove, so you can change your look whenever you feel like it! Our wall graphics are an affordable way to make a significant impact in any space. So why wait? Browse our selection of wall graphics today and find the perfect design for your needs! More info…
.
Wall lettering signs are a great way to add personality to your business or home. Wall lettering is perfect for creating a high-end look, making clients more likely to hire you. They work well in lobbies, on the exterior of your building, and in medical facilities. Choose from classic acrylic letters, modern aluminum letters, or brass sign letters to add a touch of luxury. No matter what type of wall lettering sign you choose, they will add extra professionalism and class to your business. More info…
.
Only the BEST Signs for Your Business
Your brand has a story to tell and an impression to make. The experts at FASTSIGNS® of Sacramento - Arden-Arcade, CA are ready to help you make a lasting impression with our custom solutions that go beyond the signs and banners we're known for.
Some of the products we offer include: