ADA Signs
ADA Sign Regulations / ADA Compliance / Handicapped / Wheelchair / Braille Signs
Sacramento County | Sacramento, CA: Arden-Arcade, Carmichael, Arden Fair, River Bend Park
Public areas accessible to the disabled must have standardized signs as designated by the ADA (Americans with Disabilities Act). There are numerous types of ADA signs, each with a distinct purpose, and all with the combined objective to help the disabled better navigate public places.
WHAT MAKES A SIGN ADA COMPLIANT?
Several key design specifications make a sign ADA compliant. These include but are not limited to:
- Signs must be at least sixty inches above the finished floor
- Signs must have raised characters and braille
- Signs must be contrastingly colored between the text and the background
- Signs must be non-glare
- Signs must be free of obstacles in front of them
These guidelines must be followed to meet ADA compliance standards. All ADA signs we make are ADA compliant, we follow the Federal laws and the Sacramento County sign code. If you receive a notice your business is not ADA compliant, just give us a call and one of our sign experts will ensure you are compliant with all ADA requirements.
IDENTIFICATION SIGNS
Exit signs and restroom signs are examples of types of ADA regulated ID signs. Identification signs must be displayed on a high-contrast background at eye level so disabled patrons can see or find them easily.
DIRECTIONAL SIGNS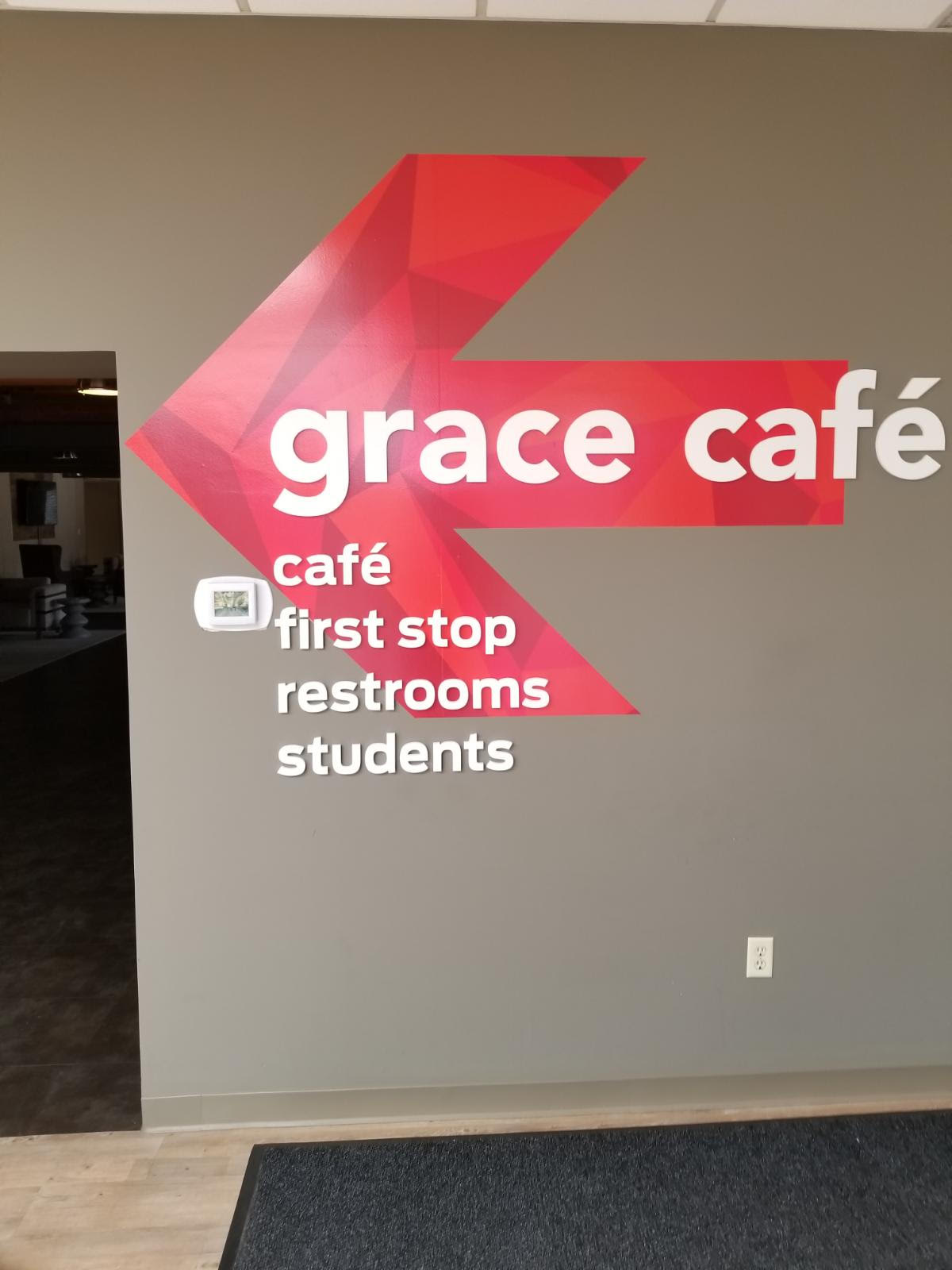 Directional signs assist visitors in finding their way around a facility or complex. These are necessary for disabled individuals who need guidance in an unfamiliar environment. Directional signs need to include arrows or other universal symbols to indicate direction to key areas of your building.
OVERHEAD SIGNS
Overhead signs are placed above doors or hallways to indicate the area beyond the threshold. These signs are especially important for those with visual impairments. Overhead signs should be as large as possible and designed in sharp contrast between text and background, so they are easy to read from a distance.
Overhead signs are commonly seen in places like parking garages, airports, and shopping malls. They must be at least seven feet above the ground to be visible to people of all heights.
SAFETY SIGNS
Safety signs help to warn us of potential hazards. They must be highly visible and use simple language. They should also include text or pictographs to make them simple to understand. Safety signs are also used to point out stairwells, elevators, and other crucial safety areas.
TOP RATED ADA SIGN COMPANY in Sacramento, CA
If you are searching for a local custom sign shop to craft custom ADA signs for your business, we would be happy to help. We are FASTSIGNS® of Sacramento - Arden-Arcade, CA and we are very experienced in ADA signs and ADA compliance. We will sit down with you, discuss your needs, and put together a comprehensive sign package that will look great and make sure your business is ADA compliant.
We have helped many businesses and organizations with their ADA signs in and around Sacramento, including the Arden-Arcade, Carmichael, and Arden Fair areas. Contact us today!