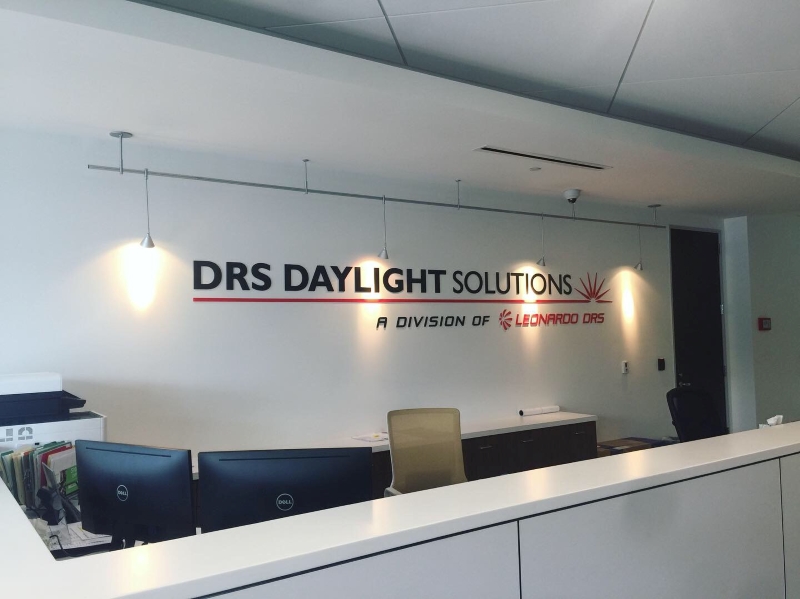 DRS Daylight Solutions
The Merging of Two Companies Equals a Creative Brand Update
The Challenge
The customer wanted to combine two merging companies into one identity.
The Solution
Branding of the new space began on the outside with illuminated dimensional channel letters installed on two sides of FASTSIGNS® provided a comprehensive design solution for both new and existing customers to get a better understanding of the new company's products and services. Their goal was to make the space historical, informative and creative. The combined logos were used as appropriate to the application, incorporating consistent and clean branding throughout the space.
At the front desk, the DRS Daylight Solutions: a Division of Leonardo DRS name was hung in black and red letters behind the desk illuminated with track lighting. Several conference rooms were given full floor-to-ceiling wall wraps with the logo. Aerial images of the ocean, mountains, cities and sky, making the space feel open and inspiring. In additional conference rooms, displays were installed on standoffs that featured outdoor images or relevant company components.
Within the hallways and on other wall spaces, company services and product highlights were displayed on standoffs for effect. FASTSIGNS used an entire wall for recognition by hanging plaques underneath the logo Daylight Solutions L.P.
As an educational piece, a historical company timeline was designed and labeled the Daylight story, while other informative graphics were used throughout the office featuring High-powered lasers, their Core Technology and the Mid-IR Advantage.
For a creative touch, cleanly-branded company core values on standoffs were incorporated, as well as notable certifications and their mission statement. Finally, FASTSIGNS also helped install the Leonardo DRS sign and DRS Daylight Solutions sign on the exterior of the building.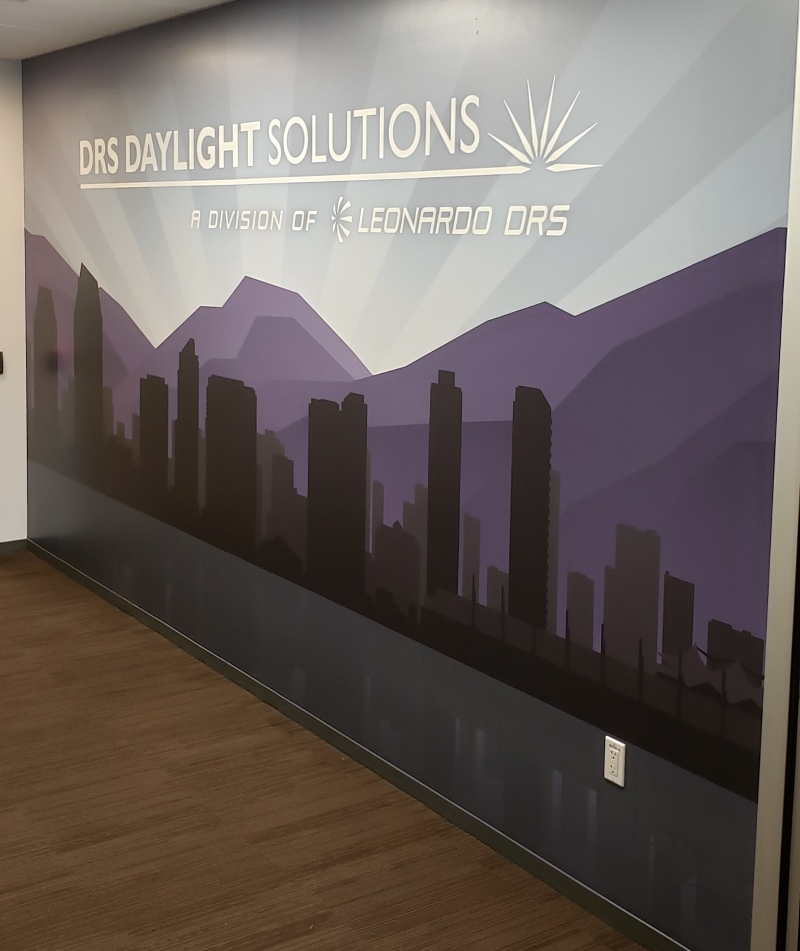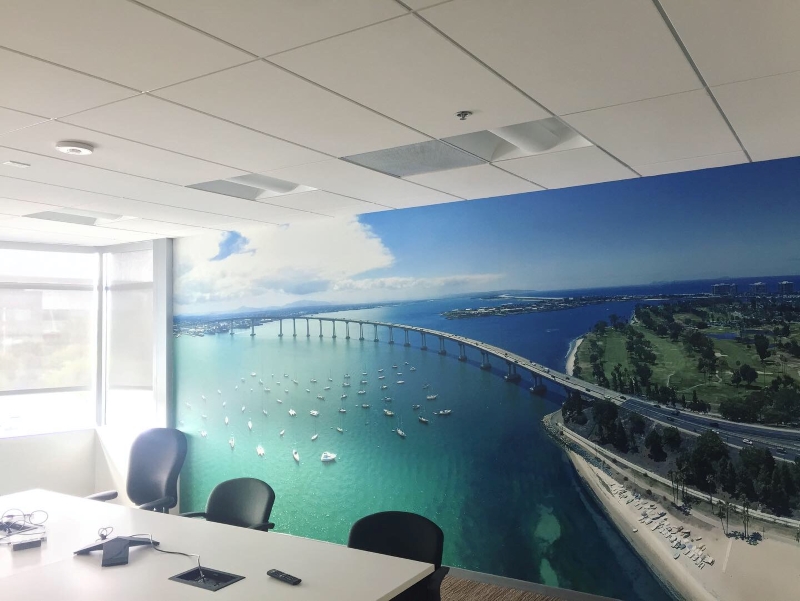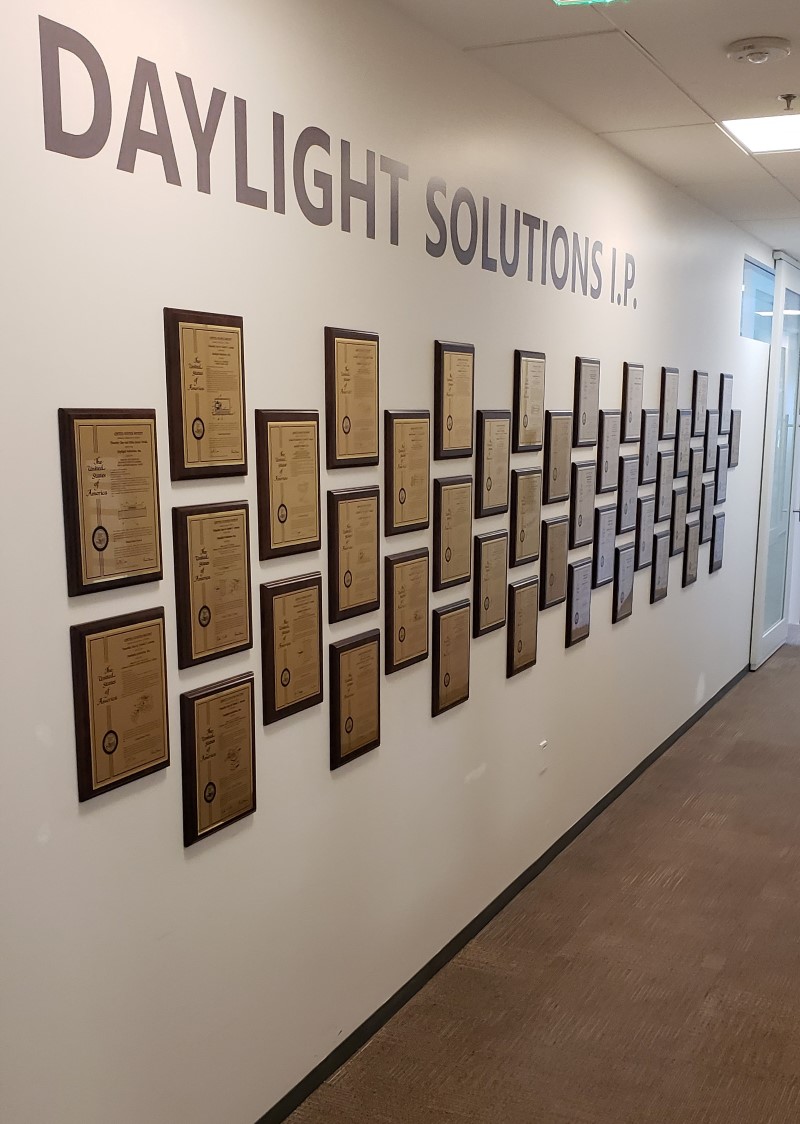 The Result
The customer was pleased with the final result and the space now provides an informative and historical view of the company for employees, customers and visitors alike.

FASTSIGNS® of Escondido, CA is owned by Jonathan Schwartz