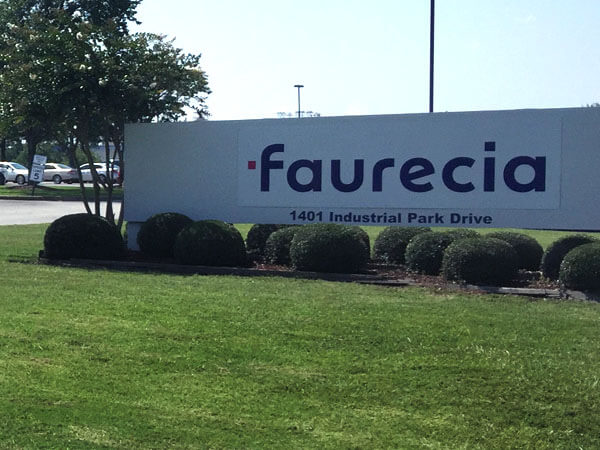 Faurecia
Improving Workflow and Safety With Innovative Signs and Visual Graphics
The Challenge
Faurecia, an automotive technology and manufacturing company, rebranded and enhanced both workflow and workplace safety by using new signs and visual graphics.
The Solution
A wide range of visual communications solutions were provided at the Tuscaloosa, Alabama facility to help employees do their jobs safely and more effectively.
Exterior directional signs point the way to key entrances. The building is identified with large dimensional letters and door graphics. Employees and visitors are welcomed by wall signs and counter graphics. An interchangeable wall display is used to engage employees and communicate "Best Improvement Ideas of the Month" from team members.
Custom magnetic dry erase boards were designed and mounted on the walls in conference and meeting rooms. In smaller rooms, the boards are double-sided and can rotate to present more content during meetings. To display workflow charts in the production and manufacturing areas, double-sided dry erase boards have wheels so they can be moved as needed. A movable "Accident Clean-Up" display that houses safety and accident-prevention products was also provided. Fabric cube signs are hung to identify production departments and communicate safety messages.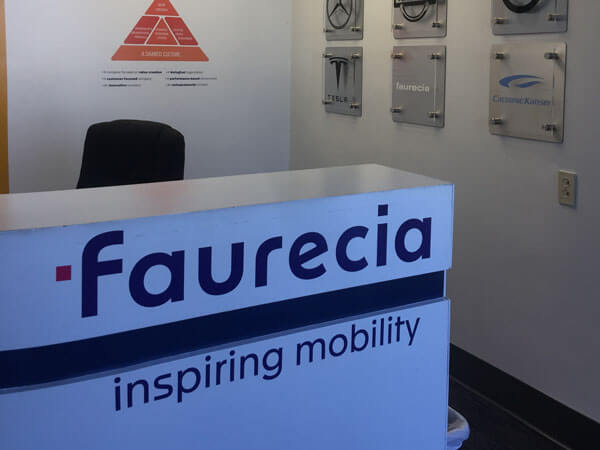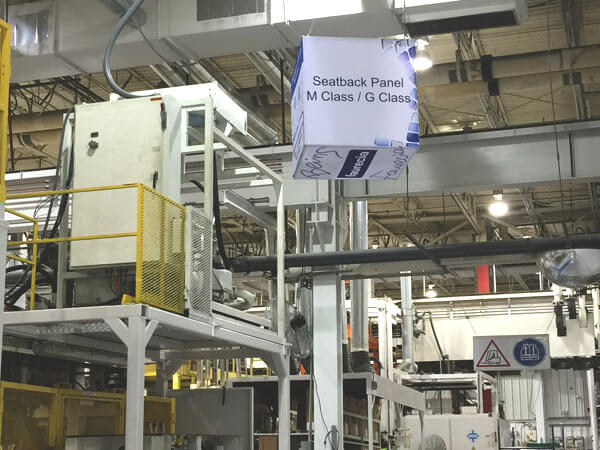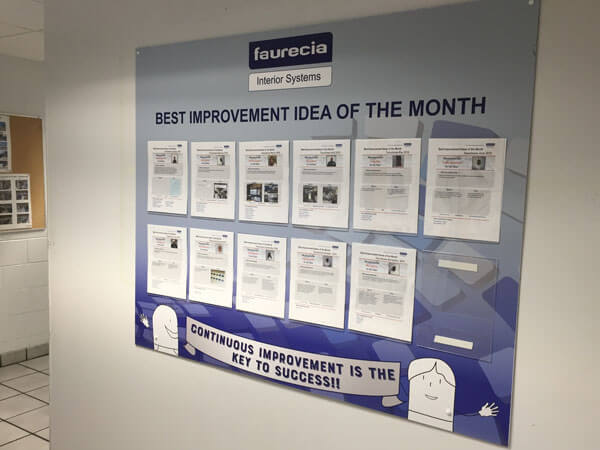 The Result
Faurecia's new branding was extended throughout the facility. The combination of wayfinding signs, regulatory signs and workflow boards help employees stay safe and improve operational efficiency.
FASTSIGNS® of Tuscaloosa, AL is owned by Milton Chancellor.