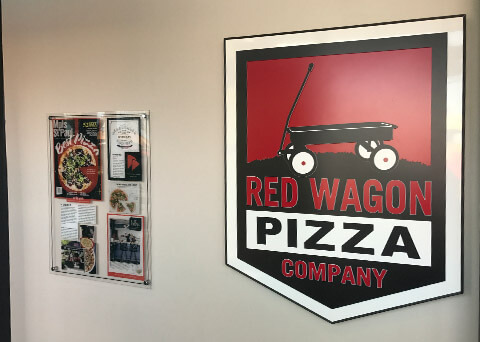 Red Wagon Pizza Company
Dishing Out Restaurant Signs and Graphics That Promote and Delight
The Challenge:
Red Wagon Pizza Company began as a mobile wood-fired pizza business attending farmers markets and doing catering events. Three years later, having built a loyal fan base, they opened a permanent location in Minneapolis. The restaurant needed help branding its location, increasing visibility and communicating special promotions and events.
The Solution:
FASTSIGNS® helped the Red Wagon Pizza Company tell their story and build their brand inside and outside of the restaurant. To identify the building and increase street visibility, an illuminated LED cabinet sign was placed on the roof above the entrance. In front of the outdoor patio, logoed blade signs were mounted on the side of wooden awning structures facing the sidewalk. An eye-catching LED sign that reads "Now Serving Happiness" was placed in a prominent window to communicate the family business's mission and to create a welcoming environment.
Inside the restaurant, a large mural that spans an entire wall tells the family's story and provides information about the restaurant's roots. Black and red labels sit above 36 shaped and logoed beer taps. An acrylic stand-off display featuring prints of the restaurant's press coverage is mounted on the wall showcasing achievements and food critics' reviews.
When the Red Wagon Pizza Company was featured on the Food Network's popular segment Diners, Drive-Ins and Dives, FASTSIGNS provided a colorful banner to build awareness and promote the restaurant's watch party event.
For events, a branded canopy tent and decals are used on their transportation vehicles and mobile wood-fire pizza oven. Other signs and graphics provided include an A-frame sign to promote specials and logoed hats.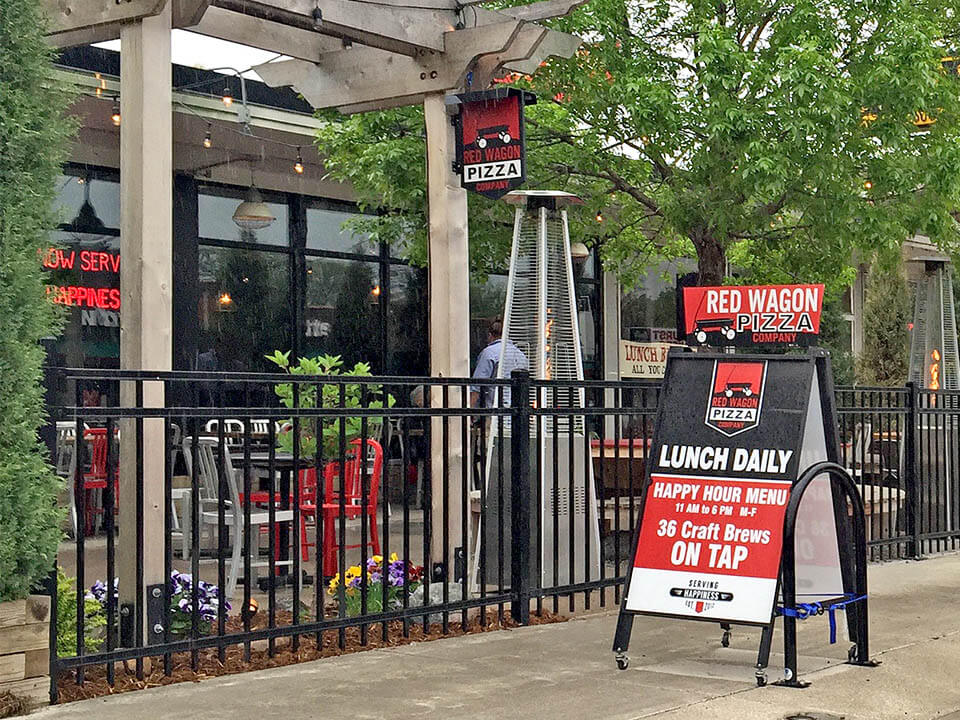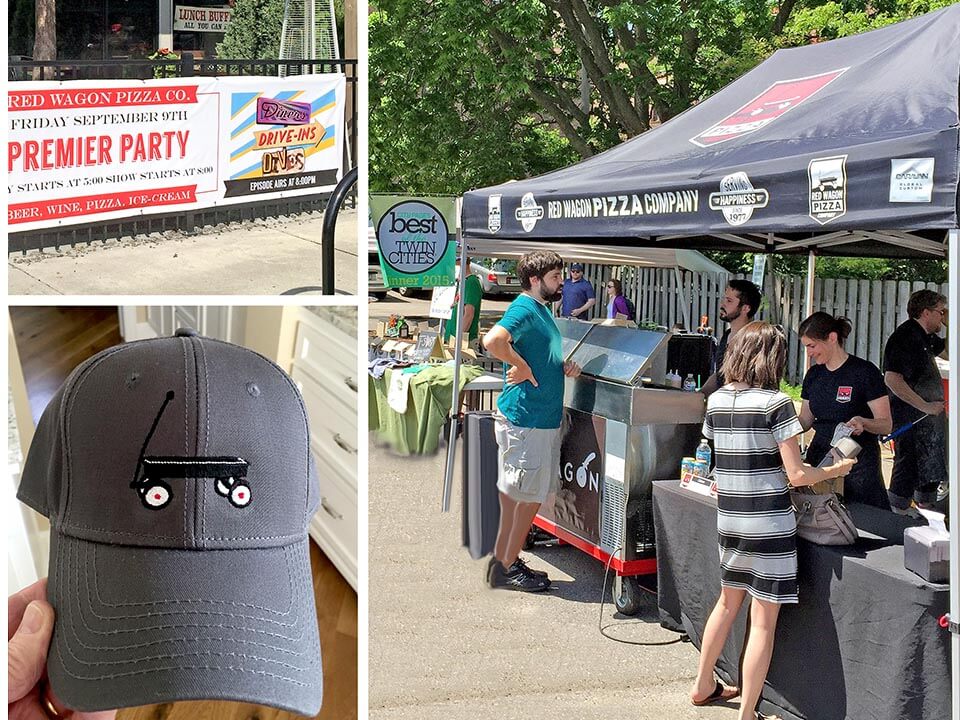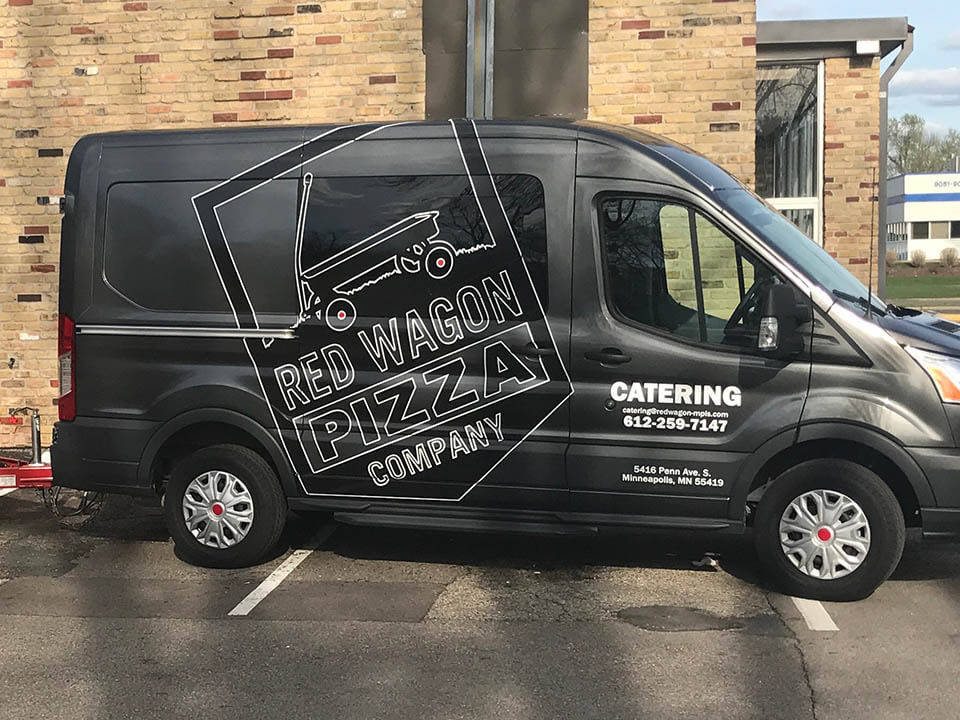 The Result:
The combination of great food, a great atmosphere and great hospitality resulted in the Red Wagon Pizza Company being featured on Diners, Drive-ins and Dives less than two years after opening their doors. FASTSIGNS is proud to have played a part in helping them establish their brand and tell their story.
* FASTSIGNS of Bloomington, MN is owned by Dennis Campbell.