Where were you born and raised?
I was born in Missouri and raised in a small town called Marshall. I am the middle child in my family and have four brothers.
When did you join the U.S. Army and how did you serve?  
Where I grew up, girls were expected to become homemakers and mothers. Due to family circumstances, I was placed in a foster home at age 16. After receiving my GED at age 17, I wanted to travel and make a different life for myself. In 1976, I was one of the last groups of women to enlist as a WAC ( Women's Army Corp ) in the United States Army. Going to basic training was the first time I traveled on an airplane, the first time I left Missouri and the first time I went anywhere by myself. It was scary and eye-opening.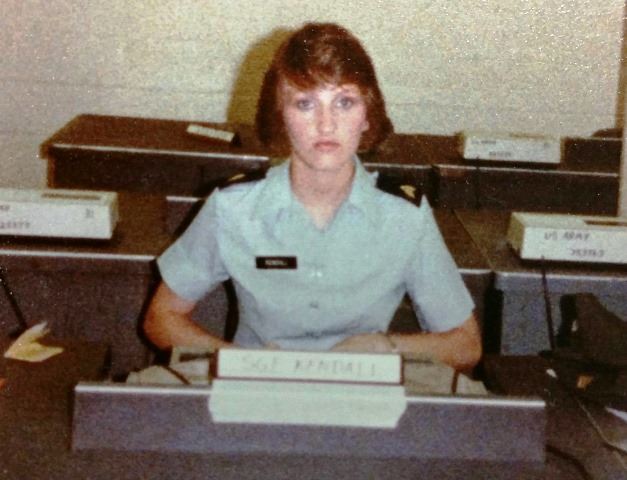 Not long after I completed basic training, the WAC disbanded and any woman serving was converted to whichever Military Occupation Specialty they were trained. My first active duty assignment was in Fort Sill, Oklahoma. Unfortunately, at that time, many men weren't enthusiastic about the idea of having women in the military. There were even some who felt we didn't belong there and treated us accordingly.
I spent the majority of my military career in Germany and Fort Lewis, Washington, with a year-long assignment in Korea as a Special Security Officer (SSO). I started out as a mechanic, but later went through additional training to become an Executive Administrative Assistant. Notable assignments include G3 operations, I Corps; Inspector General, I Corps; SSO Korea, First Sergeant and Sergeant Major, Fort Lewis. In the Army, I met my ex-husband, started a family and went to school for my Bachelor's degree. In August 1984, I received my Associate's degree, was promoted to an E6 and gave birth to my oldest daughter, Trier—it was a great month!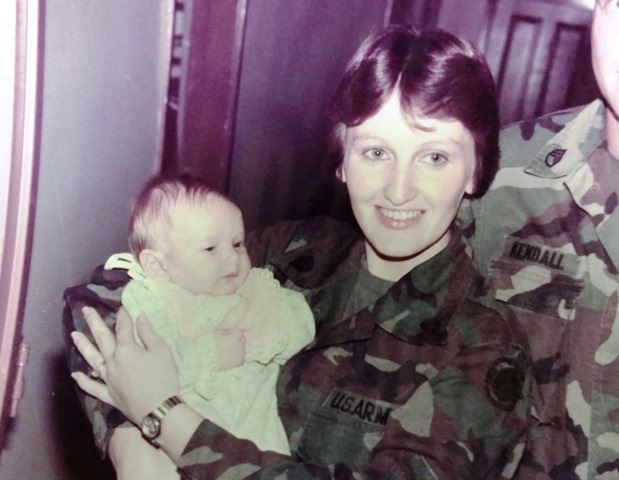 I was selected to act as a Sergeant Major for three years and retired as a First Sergeant in 2001 with a Legion of Merit award. 
What specific memories from your time in the military would you like to share?
I really loved my time in Germany. It is a gorgeous country. I was able to travel to Berlin around the time that the Berlin Wall was coming down, which was an amazing, yet intimidating experience. I especially enjoyed the comradery of soldiers and family members in the military. I don't feel that is as common in the civilian world. With my husband also in the military, I was challenged to meet all the duties expected of a Platoon Sergeant's (or Sergeant First Class) wife along with being a soldier and a mother. This was a bittersweet experience.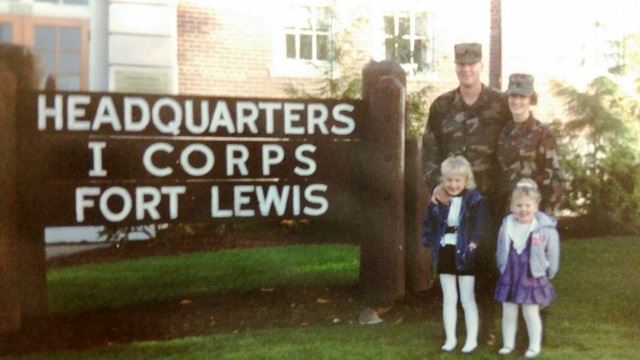 Most of all, I am so glad that I was blessed and given the opportunity to serve our country. I believe that we live in the most awesome country in the world! I LOVE my country and feel that as U.S. citizens, we are fortunate to live in this country with the freedoms we enjoy.
What brought you to FASTSIGNS®?
Our neighbors owned FASTSIGNS of Olympia, but wanted to move to Portland, Oregon. My ex-husband retired years earlier, but owned a labor intensive landscaping business. As I was going to be retiring from the Army, we decided to buy the Olympia FASTSIGNS center. He would manage the center and I would be in charge of the books. Shortly after opening the business, we went through a divorce and the judge said, "Here is your business." So, I took it and ran with it!
It is a constant learning experience, but I am given great support to succeed. I feel so blessed to be where I am in life and to have this business.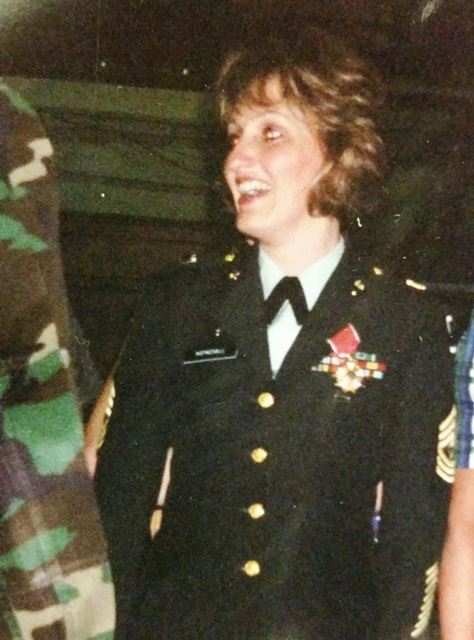 How did serving in the military shape you?
Being in the military definitely instills in you the concept of commitment and hard work. I liked the great sense of accomplishment. I grew up in an unstructured environment and I was not thriving. Serving in the Army gave me so many opportunities to strengthen myself while giving back to my country.
What do you enjoy doing "off the clock"?
I love being a mom to my two daughters and I'm now a grandmother to my first granddaughter! I enjoy traveling and experiencing new cultures. I am a contradiction of introverted and adventurous, and like to skydive and hang glide. I went skydiving with other attendees of a past FASTSIGNS convention and we had a blast. I love to learn new things and have traveled to FASTSIGNS centers all around the country to see how they do things. I enjoy getting to see all sides of the business.