(CORAL SPRINGS, Fla.) April 5, 2017 - Local business owner Salvador Gomez and his wife, Miriam Arriazola, recently opened a new FASTSIGNS® franchise business in Coral Springs, located at 7565 W. Sample Road, which marks FASTSIGNS' 50th location in Florida. The locally owned and operated business provides comprehensive signs, graphics and visual marketing solutions to clients of all sizes and industries.
"There's a lot of development and growth happening in Coral Springs, Parkland and the surrounding areas," Sal Gomez said. "We're excited to join the community and help both new and established businesses with their visual communications strategies. Whether they need to improve visibility, promote an event or new product, refresh their branding or stay compliant, we can provide effective and creative solutions to achieve their goals."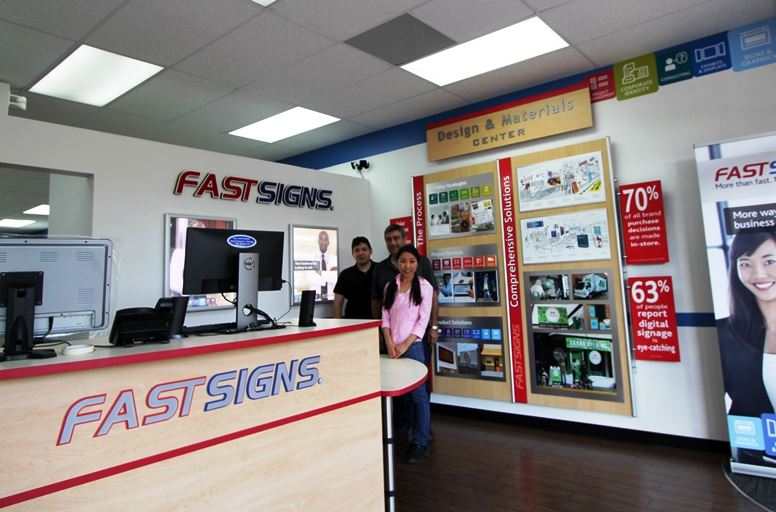 The team at FASTSIGNS of Coral Springs brings a wealth of combined expertise in visual communications and design. Kana Ledbetter, graphic designer at FASTSIGNS of Coral Springs, earned a bachelor's degree in fine arts and design from Musashino Art University in Tokyo and Federico Landaeta, visual communications specialist, earned a bachelor's degree in illustration from the Art Institute of Fort Lauderdale.   
"We want the community to know that they can trust us to deliver high quality products and services tailored to their specific needs and timelines," Sal Gomez said. "We're not here to just make a sale; we truly care about our customers needs' and how their signs and visual graphics will make a positive impact in their business."    
FASTSIGNS of Coral Springs is open Monday through Friday from 8:30 a.m. to 5:30 p.m. and can be reached at (754) 529-8442.
About FASTSIGNS®
FASTSIGNS® of Coral Springs is a locally and independently owned and operated sign, graphics and visual communications company that provides comprehensive visual marketing solutions to customers of all sizes—across all industries—to help them attract more attention, communicate their message, sell more products, help visitors find their way and extend their branding across all of their customer touch points including décor, events, wearables, digital signage and marketing materials. To learn more, visit fastsigns.com/2142 or call (754) 529-8442.