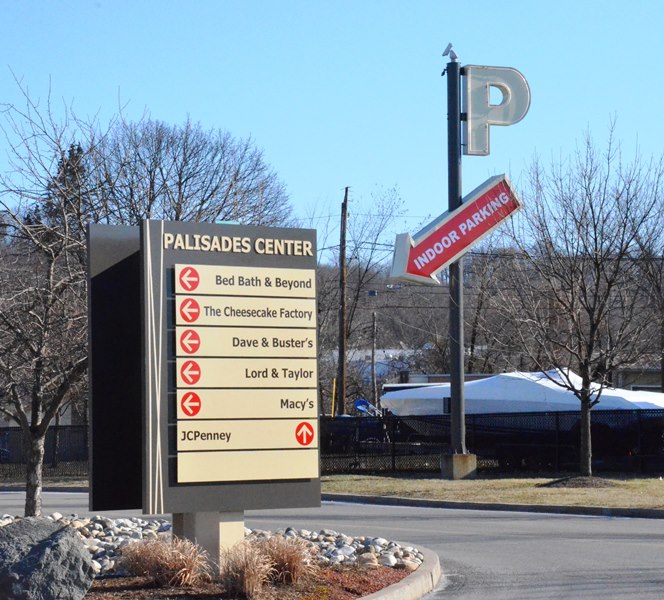 We often think of signage as something big – something that jumps out to those passing by. But some sign systems are actually designed to do just the opposite. Some systems are designed to create a seamless user experience where signs inform and direct without being obtrusive or confusing. Such is the case when designing a wayfinding signage solution for a business campus. While a visitor might not notice when a wayfinding solution works well, they will definitely notice when it doesn't. So here are a few issues to keep in mind when designing your business campus wayfinding solution.
Clear Entrances
"Where do we go in?"
These are the five words that any business campus architect never wants to hear. Yet many campus entrances can be difficult to locate and even more difficult to enter. The solution to this confusion is to install an outdoor sign that is large enough to be read from a distance, identifies the complex by name, and provides clear directions to specific destinations. Driving in an unfamiliar environment can be stressful, so letting visitors know they are in the right place should be paramount.
Signage Diversity
We all read, learn and analyze information in different ways. Some people prefer text, whereas others prefer visual cues such as maps. Keep that in mind as you plot out your business campus wayfinding signs. Think about your audience. Who is most likely to enter your business campus, and what types of signs would they prefer?
If your audience is more technologically inclined, consider digital signs for your business campus. These signs are especially effective because their content can be changed in real-time, allowing business campus management to communicate any rerouting, construction or emergency alerts directly to visitors. Having a diverse set of sign styles ensures that all visitors are comfortable and able to digest information how they prefer.
Branding
A network of signs provides an opportunity for branding, especially if your business campus is home to a single business entity. These signs, while primarily functional, can extend your brand to the entire campus as opposed to just a single building. This creates an immersive experience, where your business campus is a reflection of unity, innovation, and any other qualities that define your business. It might seem like a small detail, but incorporating consistent brand logos, fonts and messaging can have a big impact on visitors.
Legibility
Don't get too carried away with the campus design, and forget that the most important component of any sign is that it can be read. Ditch the fancy serifs and illegible scripts, and stick to clean, simple fonts that stay out of the way. This is especially important for wayfinding signage because providing directions can be a matter of life or death in the case of an emergency. Using colors also can be tricky, so be sure to consult a color wheel, and use colors that complement each other.
Safety
Last and certainly not least, safety signs should be properly installed at all points throughout the business campus. Some of these signs are required by law, so we encourage you to contact our sign experts at FASTSIGNS, or consult your local codes or government officials. All of these signs must meet specific codes, including size, font and location, among other factors. Other safety signs include emergency exits, fire lanes, emergency phones and traffic signs that keep pedestrians safe.
Wayfinding signage is sometimes thought to lack the excitement or appeal of business sign design, but that isn't always true. Plotting a business campus wayfinding system is complex and requires a coordination and synergy that many visitors may not notice. But a well-executed wayfinding solution is absolutely something we can get excited about! If you have any questions about how to design your wayfinding system, call us at 800-FASTSIGNS.
Related Articles
FASTSIGNS of Asheville Helps Modernize Montreat College's Campus
3 Brilliant Innovations in Wayfinding
Extending Branding Elements to interior Décor Promotes Culture and Engagement