After what has been a historic year in more ways than we could have ever imagined, the finish line nears. Giving thanks and appreciating those around us feels extra important. As the holiday season ramps up, we begin to seek out gift ideas for those around us. As business owners who have fought through a very challenging year, "thank you" gift ideas for customers is at the top of the to-do list. Peruse our gift guide for ideas on how you can send something extra special to your customers this season.
Capture the Memory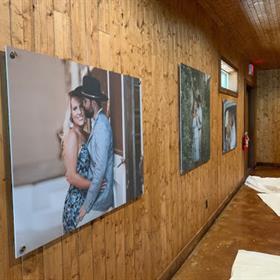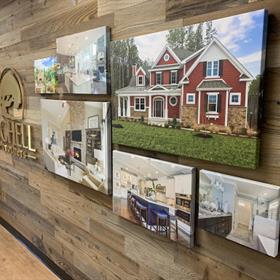 Time flies and the years pass quickly, except when there's a world wide pandemic. Help customers remember the positive moments of their year with a custom canvas print. Let your top customers know that you would like to gift them with a unique canvas and ask them to send you a high-resolution photograph to transform into a work of art. If you want to make it a surprise, consider a photo of their business, a favorite sports team, their logo or a beautiful landscape for their lobby or breakroom. 
Create a Holiday Souvenir
Help customers commemorate the year with specially made acrylic holiday ornaments. Unique ornaments can be designed for each customer, with the year, as a way to acknowledge friendships and business relationships this holiday season. Incorporate a memory, an alma mater or a favorite holiday greeting and turn it into a special keepsake that can be unwrapped and remembered each year.
Personalize all Details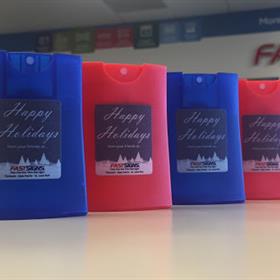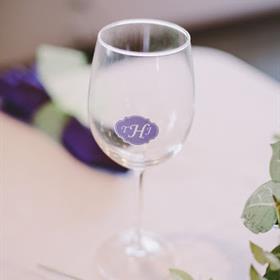 Whether sending a favorite bottle of wine or champagne for the new year or putting together a gift basket, make them extra personal with labels. Design a label that thanks your customer by name and includes a holiday salutation. Not only do they communicate a thoughtful gift but they convey a message of connection and care - one that every person can appreciate after 2020. 
Convey Gratitude as a Business Attitude
Business would cease to exist without them. Our customers and their businesses are what keep our businesses going. It is also a large part of what helps keep our communities thriving. This time of year, we slow down a bit and assess the things and the people we are most grateful for. 
To display appreciation to those who keep our businesses going, thank them with specialty items—from canvas prints and posters to holiday ornaments and custom-made gifts.