Building a Consistent Brand for a Home Developer

The Opportunity
Previously known as Boulder Creek Builders, Boulder Creek Neighborhoods rebranded to promote its low-maintenance homes and neighborhoods centered on active lifestyles.
The Challenge
Boulder Creek Neighborhoods needed to communicate new messaging at existing building sites, model homes and sales offices, and in new developments. FASTSIGNS® consulted with Boulder Creek on various visual solutions for rebranding their properties to attract potential buyers.
The Solution
After touring Boulder Creek's properties and developments, FASTSIGNS presented a variety of visual communications solutions to consistently communicate the company's new branding at each location.
Boulder Creek Neighborhoods moved their home office to a new location. FASTSIGNS provided interior and exterior signage to brand the building including door graphics at the entrance, parking signs, a striking dimensional logo in the lobby and frosted interior window graphics to provide office privacy.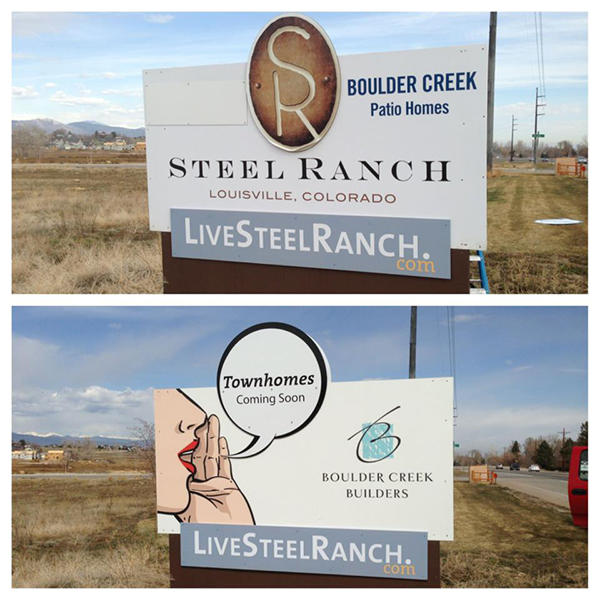 In the sales offices, FASTSIGNS provided custom panel signs to display the company's mission statement and core values. These panels created a floating wall from the ceiling to the floor and separated the reception area from the office space. Dimensional logos were also placed in the sales offices.
To identify Boulder Creek's model homes, FASTSIGNS provided entrance signs and other signs and graphics throughout the model homes to spotlight special features of the home for potential buyers.
To draw attention to new developments and stand out from other home builders, FASTSIGNS designed Boulder Creek Neighborhoods site signs with unique graphics and dimensional elements. The FASTSIGNS team also provided durable yard signs to advertise available lots, homes for sale and open houses.
The Result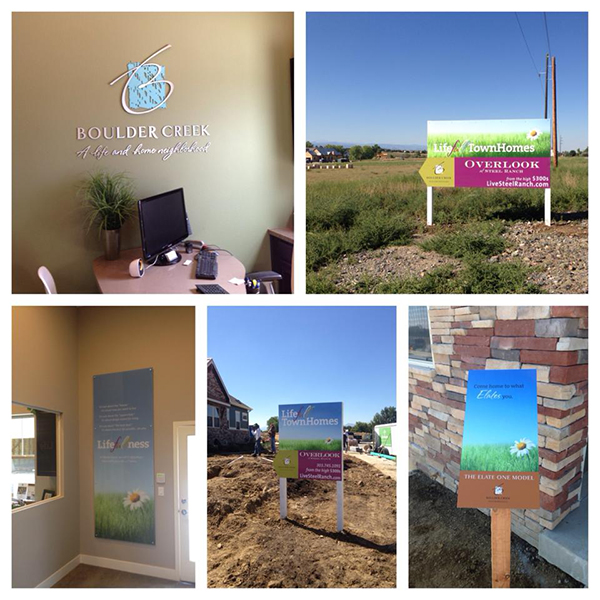 Boulder Creek Neighborhoods communicated new branding consistently across multiple locations. FASTSIGNS provides ongoing signs and visual graphics as Boulder Creek Neighborhoods builds new developments.
*FASTSIGNS® of Boulder is owned by Ani and Bob Okun.